Another 2017 podium for Great Britain's Laura Siddall in Italy…
(…and good news for Joe Skipper, who wasn't even racing!)
The 2017 European season from the Challenge Family came to a conclusion on Sunday with the fifth edition of Challenge Forte Village Sardinia.
For two British athletes, Joe Skipper and Laura Siddall, the race was also important in terms of finishing position in the season long Challenge Family European Series, with significant year-end bonus money on offer. As Joe wasn't racing, his finishing position would be in the hands of others…
Pro Women
The women's race would prove to be a close battle between two athletes at the front of the race – the final gap between second and third at the finish line being almost nine minutes.
Heather Wurtele (CAN) headed Great Britain's Laura Siddall by 42 seconds in the swim (27:51 to 28:33), and that duo would leave everyone else behind on the bike. Laura was able to pick up the fastest bike split over the 90km to bridge that gap, effectively leaving the race to be decided over the closing half marathon. There would be little between them – 1:22:22 for Heather / 1:23:12 for Laura, but it was enough for the Canadian to take the title and the EUR 3,500 first prize by just 50 seconds.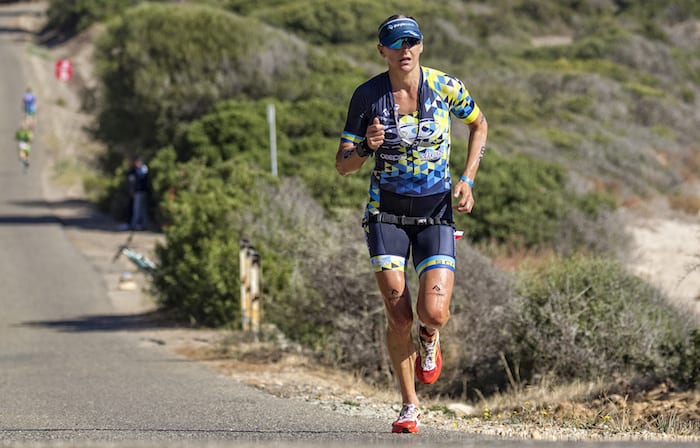 Another podium for Laura in what has been an exceptional year with lots of racing, left her just 10 points short of winning the Challenge Family Series – fourth place for Yvonne Van Vlerken (NED) was just enough to take the top spot in the series for the "flying blonde Dutch girl". Yvonne will earn a EUR 25K bonus and Laura a EUR 17k pay check for her efforts during what has been a long and successful season.
Pro Men
The men's Pro race in Sardinia was decided on the run, where Spain's ITU regular, Vicente Hernandez, proved his pace over the half marathon with a 1:11:08 clocking which allowed him to run away from the field to a commanding winning margin of almost four minutes. Bart Aernouts (BEL) bounced back from 12th place in Kona two weeks ago to take second place, finishing just seven seconds ahead of Rodolphe Van Berg (USA) – as positions 2/3/4/5 were separated by less than 60 seconds.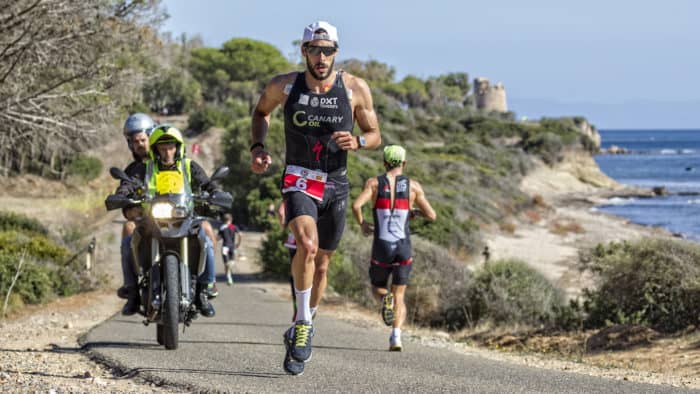 The results of the race fell nicely for Joe Skipper. Despite not racing, when the point were added up from the season (a season in which he won Challenge Almere-Amsterdam and was second at Challenge Roth), he finished joint top of the 2017 standings. With first and second places combined (and then split), that means a nice EUR 21k season bonus for Joe.
There was sad news from the race too – with the death of an athlete during the swim section announced by the race organisers.
Challenge Forte Village Sardinia – Sunday 29th October 2017
1.9km / 90km / 21.1km
MEN
1st – Vicente Hernandez (ESP) – 3:57:15
2nd – Bart Aernouts (BEL) – 4:01:08
3rd – Rodolphe Von Berg (USA) – 4:01:15
4th – Giulio Molinari (ITA) – 4:01:57
5th – Trevor Wurtele (CAN) – 4:02:04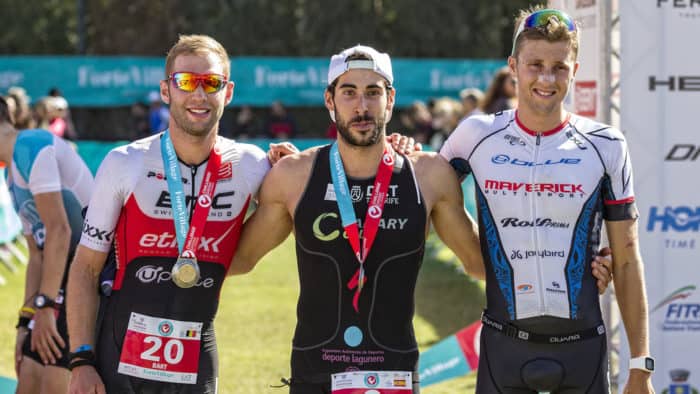 WOMEN
1st – Heather Wurtele (CAN) – 4:27:46
2nd – Laura Siddall (GBR) – 4:28:36
3rd – Marta Bernardi (ITA) – 4:37:24
4th – Yvonne Van Vlerken (NED) – 4:39:03
5th – Judith Corachan Vaquera (ESP) – 4:42:08