With race day at Challenge Roth almost upon us, the editorial team at TRI247 have made their predictions for what is set to be one of the most competitive and exciting long distance races in a long time, with Sunday set for fierce rivalries and potential world records.
News Director Jonathan Turner, Chief Correspondent John Levison and Staff Reporter Tomos Land have picked their winners and podiums for the men and women's races, and have also included their justifications behind the decisions.
If you disagree, or have some predictions of your own, then be sure to get involved and share your thoughts on how the race will play out on our social media pages, or feel free to get in touch!
The Men
Jonathan Turner (News Director)
Magnus Ditlev was a brilliant winner last year and looks just as strong 12 months on – and with the benefit of a lighter schedule. It's been a frustrating 2023 so far for Joe Skipper but he's been runner-up here twice and his numbers in training suggest things can click again on Sunday.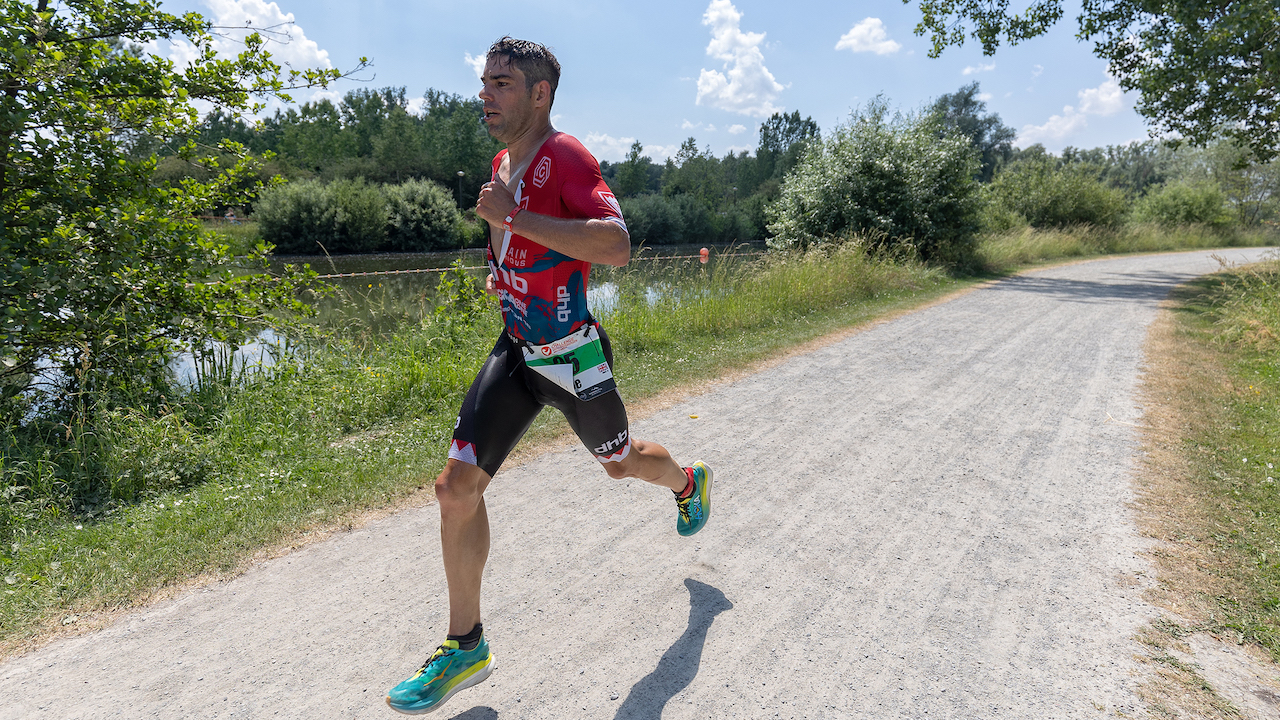 Ben Kanute's a bit of a wildcard with Lange and Baekkegard probably safer bets but it will be fascinating to see how he goes in what's just his second full-distance race. Laidlow has had a real battle just to make the start while Pieter Heemeryck has claims on his IRONMAN Hamburg second, but that was just three weeks ago.
John Levison (Chief Correspondent)
The defending champion and top-ranked athlete, in excellent form based on his performance at the PTO European Open in Ibiza is Magnus Ditlev and I have to make him the favourite. He was incredibly impressive last year and brings a calm approach to racing and preparation – then turns into a silent assassin on the course.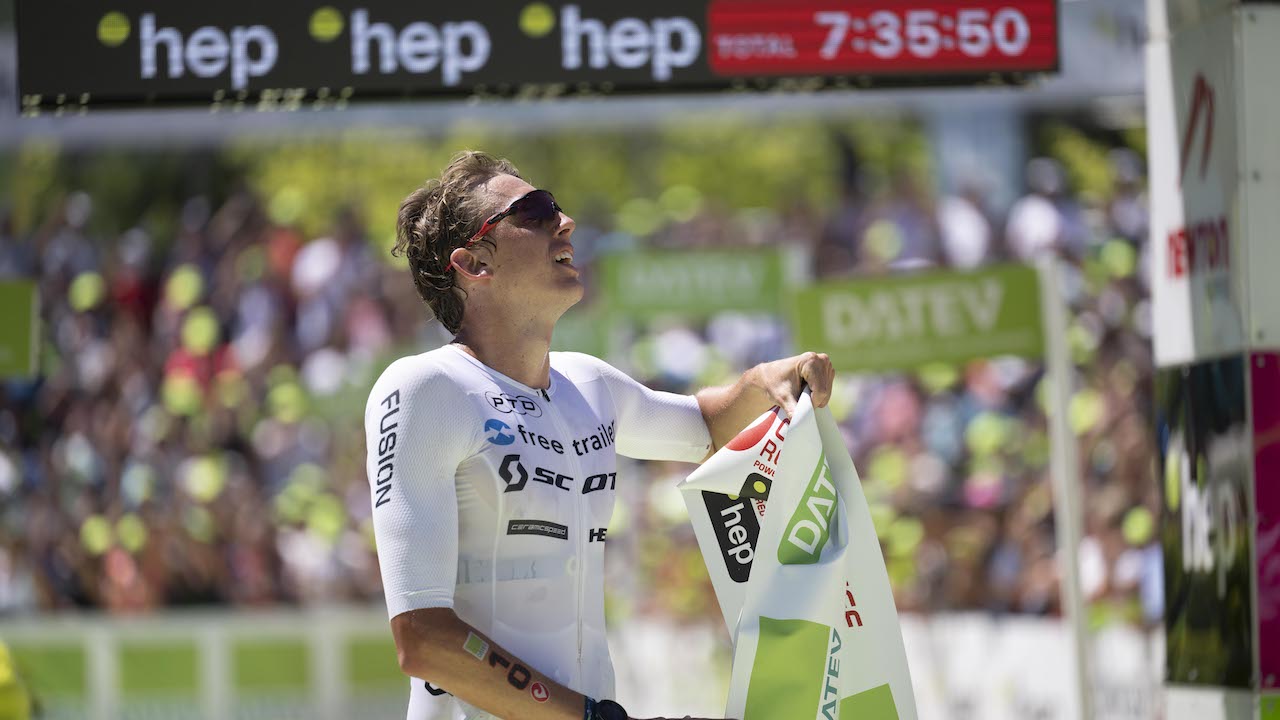 Joe Skipper has not set the world on fire with his races so far this year, but that's not unusual for him in several recent years to this point. He's raced at Roth multiple times, including second twice, and invariably finds top form over the full distance, at the biggest races. With a British hat perhaps, I'm predicting that he'll be much closer to his best this weekend. He's one of the few that I think would relish the chance to go head-to-head on the run with the likes of Patrick Lange and Daniel Bakkegard, should the opportunity arise.
The winner in 2021, it's all about the bike I feel for Patrick Lange this weekend. We know he can run like the wind and will likely be there or thereabouts on the swim, but he can't be conceding close on 15 minutes to Ditlev, and perhaps others, and expecting to win, even with the sort of insane run performance he produced late last year at IRONMAN Israel. Ditlev has been his kryptonite, and while I think the German will be on the podium again, I think he'll still be looking up at the giant Dane.
Tomos Land (Staff Reporter)
No American man has ever taken the top step in Roth before, but Ben Kanute and coach Jim Vance could be the ones to change that this weekend. Kanute is a consummate professional, an excellent swimmer, a strong cyclist and has the ability to surprise people on the run, as we saw when he went toe-to-toe with Kristian Blummenfelt at the IRONMAN 70.3 World Championships last year.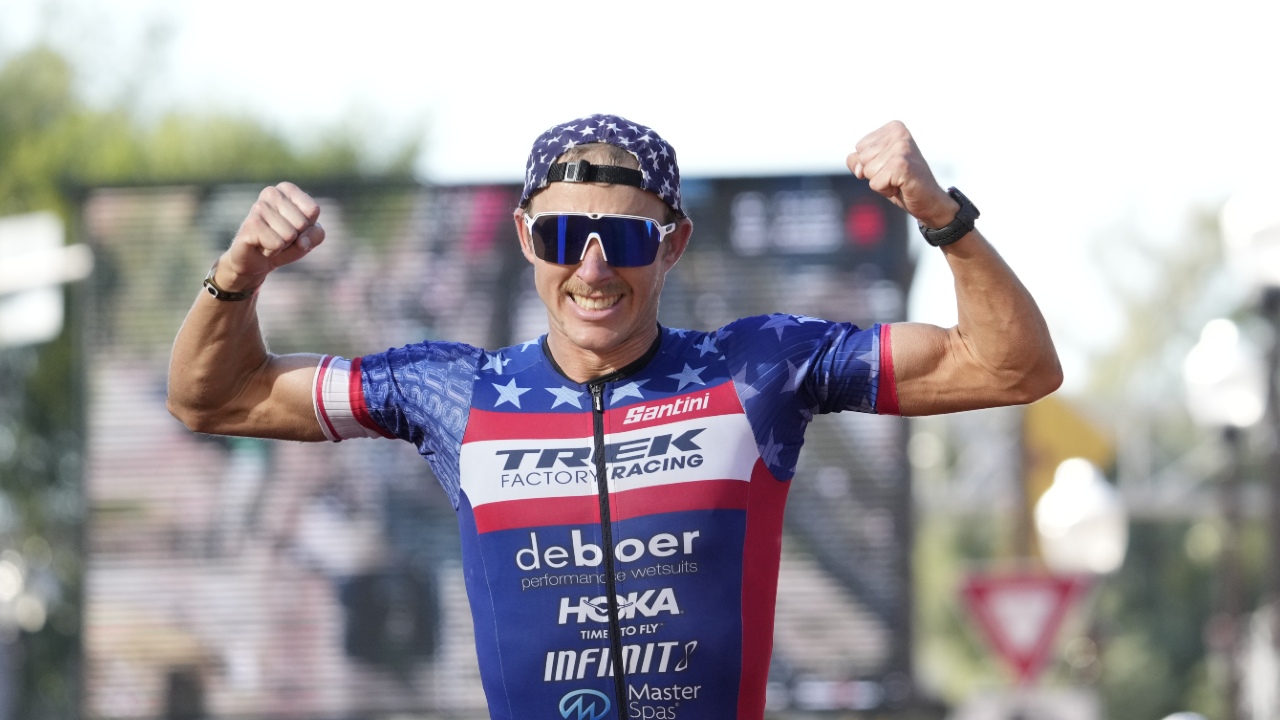 The Olympian beat Magnus Ditlev in St George at those world championships and is the only person on the start list in my eyes that can do so on Sunday. Whilst the defending champion is an incredible athlete and in some great form, Kanute has the tools needed to take him down in what is shaping up to be a bit of a 'David vs Goliath' matchup.
Ditlev will be second if Kanute executes the race he is capable of, with the battle for third a very intriguing one. As much as I want to pick Joe Skipper, or give Patrick Lange a shot on home turf, I think Belgian Pieter Heemeryck is the best of the rest. Having improved race-on-race so far this season, the PTO World #11 is strong across the board, with the run speed needed to take on the very best.
The Women
Jonathan Turner (News Director)
This should be one for the ages. Anne Haug is chasing a hat-trick here and arguably better than ever even at 40, with her formidable run in particular hitting new heights. It will be fascinating to see how it plays out because Ryf has boosted her strongest suit with some recent changes to her bike set up and she boasts a 100% record at Roth.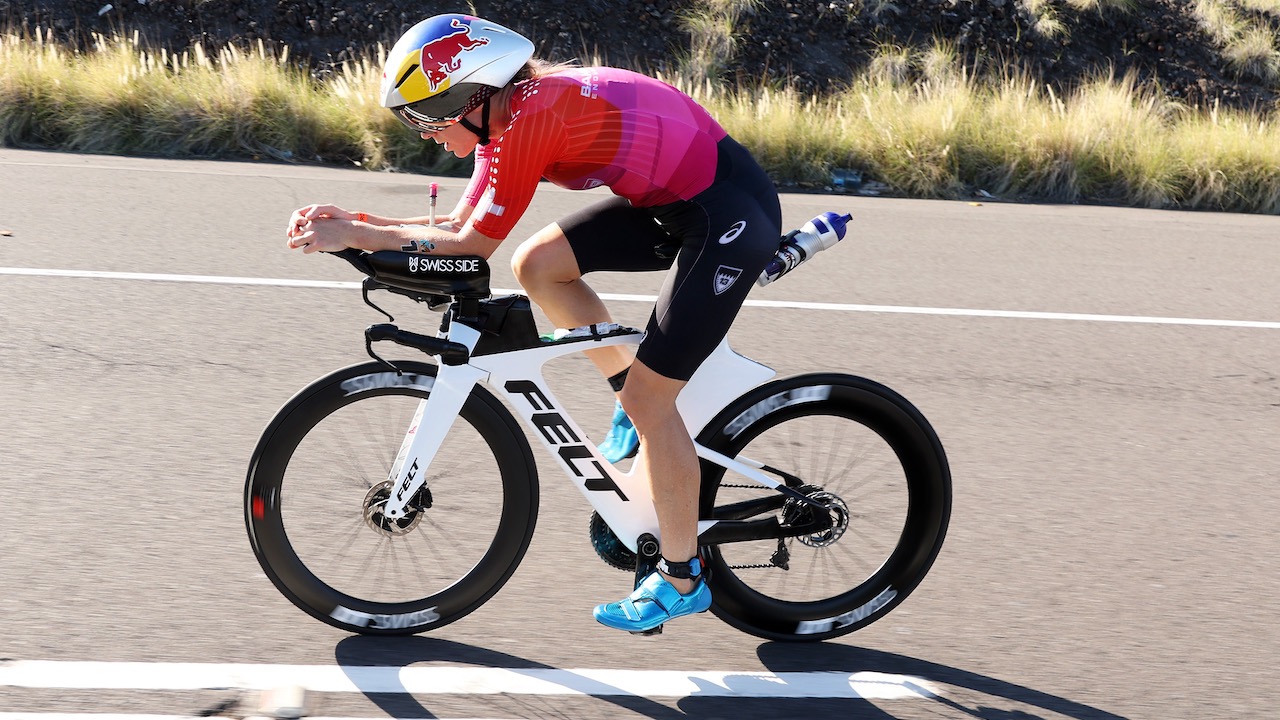 It's easy to forget that reigning IMWC Sodaro only did her first full-distance race 12 months ago and it will be a treat to see this trio go head-to-head if all on top form. Langridge has been third and second in the last two years and is absolutely going in the right direction but this is a vintage renewal while a stop-start build-up is the reason I've left out Laura Philipp.
John Levison (Chief Correspondent)
"The trend is your friend until the end" is a saying in finance. Anne Haug is three from three in 2023 and has won this race for the past two years. That's a strong trend, one I'm not going to bet against here. Haug didn't swim well last year in Roth, but appears to have put things right in that regard this season. When you've gone an entire middle/long course career and only ever missed the podium once, having Anne Haug on your predictions list is a must.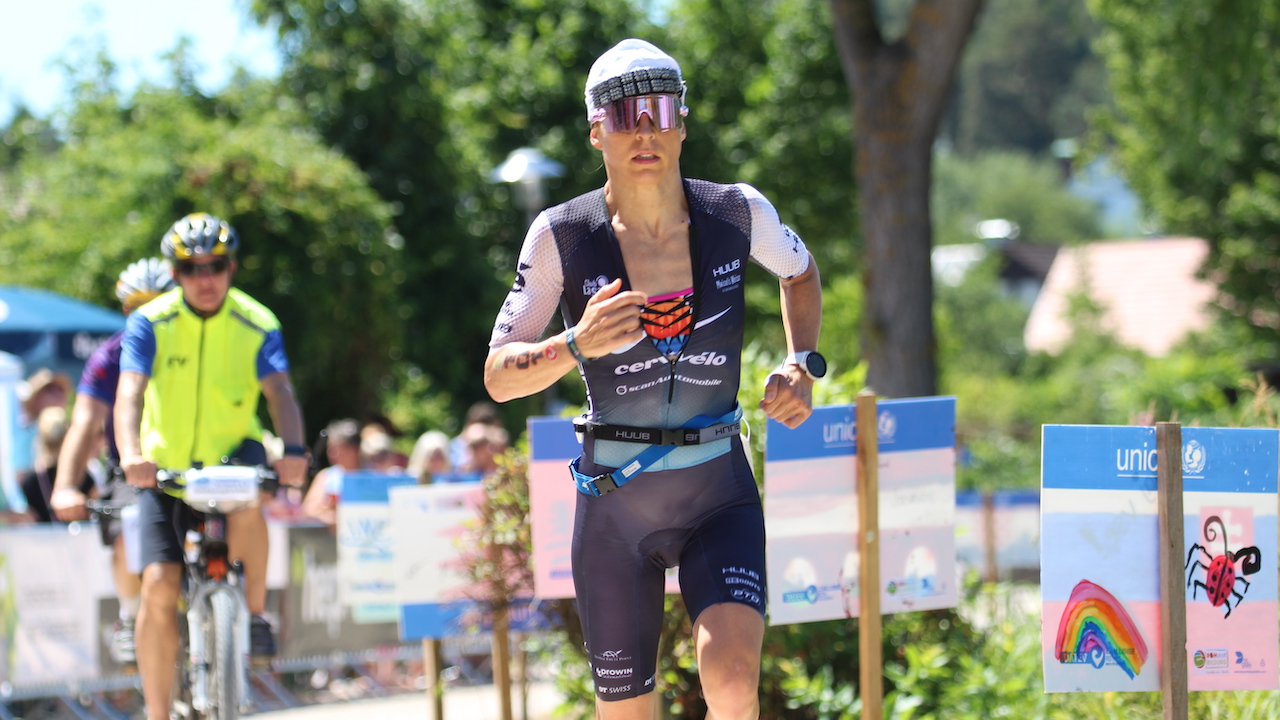 Daniela Ryf showed her route to victory recently at IRONMAN 70.3 Switzerland – an all-conquering bike to build a big lead followed by a strong run. It will be the same approach again. It worked in St George last year, but the Roth bike course is less challenging and of course is going to take less time to complete. Can she hold off all of Haug, Sodaro and Philipp on the run? That's the question.
It's something of a coin flip between Laura Philipp and Chelsea Sodaro to complete my podium, and I'm going to go for home advantage for the German being the deciding factor. I still don't think we've seen the absolute best of Philipp, who has been impacted by withdrawals over the last 12 months from St George (COVID), Ibiza (sickness) and a frustrating penalty in Kona. She seems to have had a great preparation for this one at altitude, and I'm going with my gut that the inspiration of a big race in Germany will help her to another impressive display.
Tomos Land (Staff Reporter)
I think that right now, Anne Haug is on track to have one of the best long course seasons in history. Whilst much has been made of the strength of field in the women's race at Roth, in my opinion, this race is much less of a challenge to Haug than the PTO European Open was.
In Ibiza, Haug took on Ashleigh Gentle, the best in the sport over the 100km distance, and completely blew her away. This weekend, as long as Haug gets the little things right and avoids any major issues, such as a mechanical or losing her nutrition, she should win this race comfortably.
Behind Haug, I really think it will just be a battle for the rest of the spots on the podium. Laura Philipp and Chelsea Sodaro, no matter how good their current shape is, will struggle to run with Haug at the moment and may well jeopardise their races if they come off the bike near the defending champion and try to match her on the run.
I'm counting on Philipp to race intelligently, which will be a challenge with the home support on her Roth debut, and to focus on beating the likes of Sodaro, Langridge and Ryf, instead of chasing down Haug and paying the price later on. After a good stint at altitude, the IRONMAN South Africa champion has what it takes to get on the podium.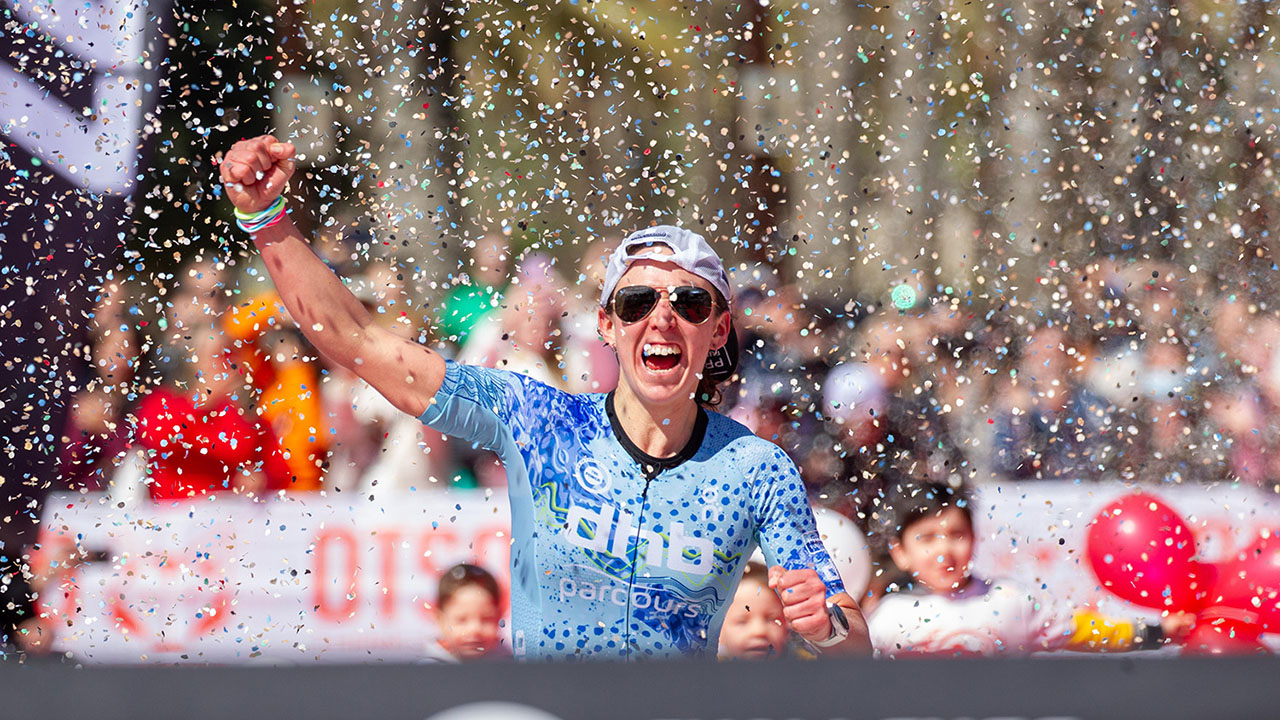 Finally, dependent on how the race plays out, Britain's Fenella Langridge may well secure a second consecutive podium in Roth, despite struggling for form so far this season. From what it sounds like, Langridge has the fitness, but just needs things to click on race day. As someone who may be able to apply a more measured approach being a front pack swimmer, the Brit could be rewarded for her patience late in the race as others start to fade.
Predictions
Jonathan Turner (News Director)
Men:
Magnus Ditlev (DEN).
Joe Skipper (GBR).
Ben Kanute (USA).
Women:
Anne Haug (GER).
Daniela Ryf (SUI)
Chelsea Sodaro (USA)
John Levison (Chief Correspondent)
Men:
Magnus Ditlev (DEN).
Joe Skipper (GBR).
Patrick Lange (GER).
Women:
Anne Haug (GER).
Daniela Ryf (SUI).
Laura Philipp (GER).
Tomos Land (Staff Reporter)
Men:
Ben Kanute (USA).
Magnus Ditlev (DEN).
Pieter Heemeryck (BEL).
Women:
Anne Haug (GER).
Laura Philipp (GER).
Fenella Langridge (GBR).