Cameron Wurf bikes his way to Challenge Salou title
Podium finishes for Laura Siddall and George Goodwin in Spain
That Australia's Cameron Wurf can ride a bike is not news. After all, the former Olympic rower and Pro cyclist set a new bike course record at the IRONMAN World Championship last year. The winner of IRONMAN Wales in 2017 wants to do more than just set bike records however, he wants to win races – and at Challenge Salou on Sunday over the half distance he did just that.
Despite losing just over two and a half minutes in the swim to the in form Pablo Dapena Gonzalez (leader of the Challenge Family points rankings), he blitzed the bike leg with a 1:59:23 split for the 90km which was a full eight minutes faster than anyone else, including Gonzalez and the young Brit, George Goodwin. It was no 'fly and die' effort either, producing a 1:20:41 run which compared well to the 1:16's of Gonzalez and Goodwin who would complete the podium.
Given that this year, Gonzalez has managed wins at Challenge Gran Canaria, Challenge Lisboa and second at Challenge Rome, that podium reflects well on both Wurf and Goodwin.
Pro Women
Having already won this year at both IRONMAN New Zealand and IRONMAN Australia, the busy racing schedule of Great Britain's Laura Siddall continues as she started the European leg of her season at Salou in Spain. No win this time around, but another second place to add to several already this year (Challenge Wanaka, Challenge Melbourne) for the ever-consistent athlete. We'll see Laura in a few days time as we head out to Samorin for The Championship next Sunday.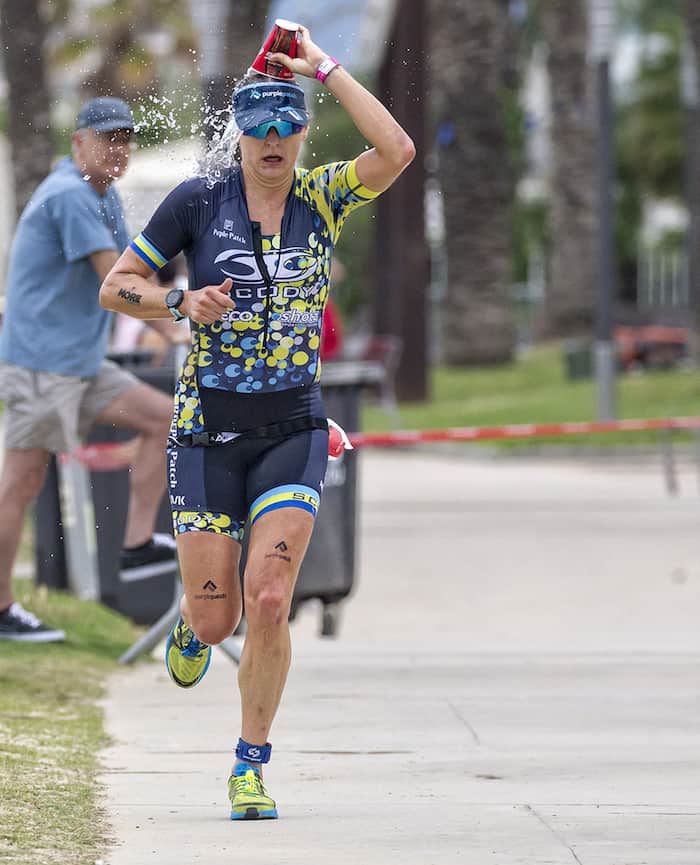 Winner in Salou was  Judith Corachan Vaquera (ESP), who with strong performances across all three disciplines took the title by a clear margin of four minutes.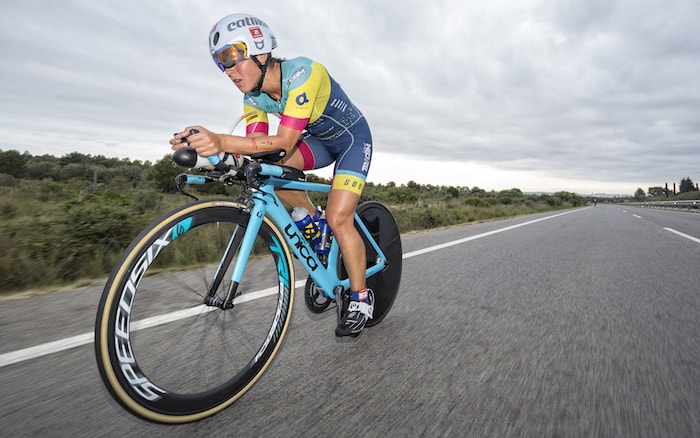 https://www.instagram.com/p/BjWvZjPFqft/
Challenge Salou, Costa Daurada, Spain – Sunday 27th May 2018
1.9km / 90km / 21.1km
PRO MEN
1st – Cameron Wurf (AUS) – 3:45:37
2nd – Pablo Dapena Gonzalez (ESP) – 3:46:38
3rd – George Goodwin (GBR) – 3:49:23
4th – Emilio Aguayo Muñoz (ESP) – 3:51:22
5th – Mathias Lyngsø Petersen (DEN) – 3:52:41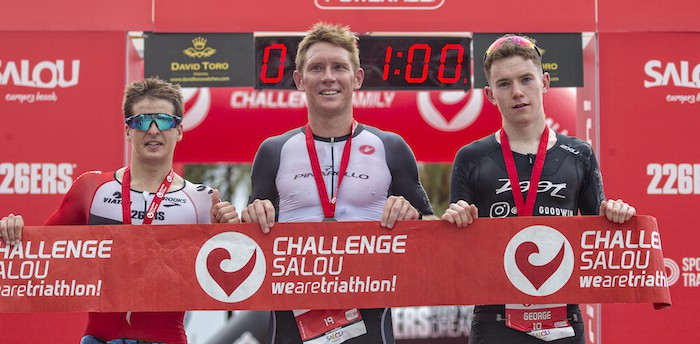 PRO WOMEN
1st – Judith Corachan Vaquera (ESP) – 4:12:05
2nd – Laura Siddall (GBR) – 4:16:26
3rd – Margie Santimaria (ITA) – 4:20:48
4th – Sara Loehr Muñoz (ESP) – 4:22:26
5th – Simona Krivankova (CZE) – 4:23:53