This is a preview feature written ahead of Challenge Wales 2022. You can read our report on the race here, which saw Aaron Royle and Lucy Byram take the wins in Fishguard.
After seven years away, the Challenge Family brand of races returns to the UK this weekend. Announced in early February, the 2XU Challenge Wales takes place tomorrow, Saturday 18 June 2022, based in Fishguard, South Wales.
The event is a partnership between Challenge Family and Long Course Weekend organisers, Activity Wales Events, which will see the previously Wales Triathlon now carrying the Challenge Family banner.
Start time and how to follow live
Challenge Wales 2022 starts at 1000 UK time. That's 1100 CET and 0500 Eastern Time.
There is no live streaming of the event, but updated results will be available under the Results area of the official race website.
The course
The race starts with a two-lap, protected swim within the harbour at Fishguard.
The bike course starts with around 5km of climbing, before a rolling course takes you out to St Davids, before returning back to Fishguard, this time finishing with a descent to T2.
The final run course includes four laps in and around the harbour, including the Goodwick Sea Wall.
Who's racing?
The event looks set to be a primarily domestic affair for the Pro athletes, a rare opportunity for athletes to race on home soil rather than chasing the Challenge Family circuit around Europe.
Some of the names racing include Thomas Davis (winner of the PTO-supported Dorney Triathlon in 2021), Harry Palmer (fifth last weekend in Warsaw) and Josh Lewis, winner in 2021 of the Outlaw Half Triathlon.
Lucy Byram (second in Riccione recently) is perhaps the race favourite for the women, with Tara Grosvenor, Natalie Lawrence and Claire Weller also set to race.
Tom Bishop – from Mixed Relay to Middle Distance
On Sunday he was a late replacement and earned a silver medal at the World Triathlon Championship Series Mixed Relay in Leeds – and this week Tom Bishop will also be racing in South Wales over a completely different format.
"I'm really looking forward to it actually. It's my first 70.3 (distance) race – I did my first non-drafting, middle distance Pro race last year in Eton and learned a lot from that, so I'm really keen to kind of put that into practice this weekend.
"It's going to be a completely different course to Eton – hilly, quite challenging, sea swim – and it looks like there is going to be a lot of rain as well, so that will also add and extra factor to the race. It will be managing the weather and the temperature, as much as pacing and energy. Lots of different challenges.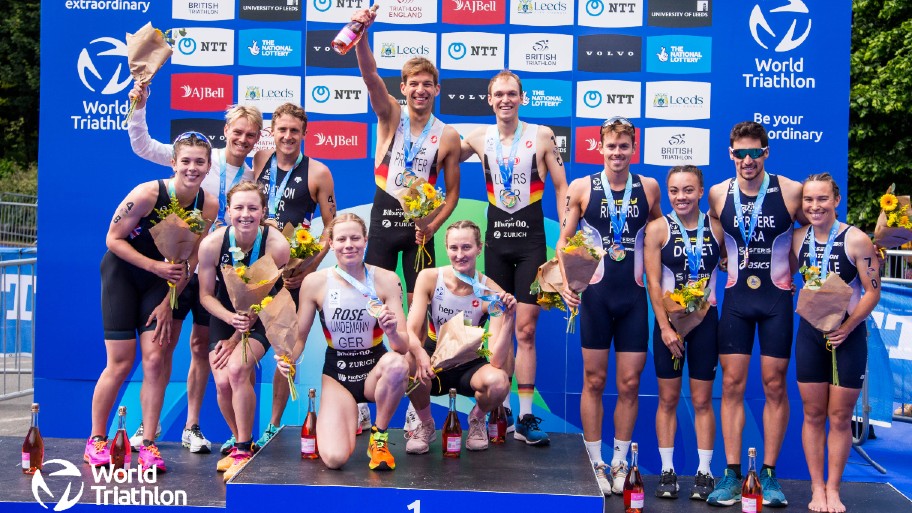 "It'll be nice to go in there without any pressure, just to get stuck in. There's a few last minute entries like Aaron Royle, he'll be very solid, and I'm assuming most of the top British guys will be there, so it will be good to see where I stand and accumulate some PTO points for the first time."
Smales is ready for the Challenge
Elliot Smales has secured plenty of half distance success on home soil in recent years, and is relishing the opportunity to race in the UK again.
"I'm really looking forward to racing at a British race, as it's been quite a while. I hope there will be some nice scenery along the Welsh coast. A bit of a more interesting course, it looks like it might be quite lumpy and some winding roads, rather than some of the motorway drag strips that we seem to be getting in Europe quite a lot."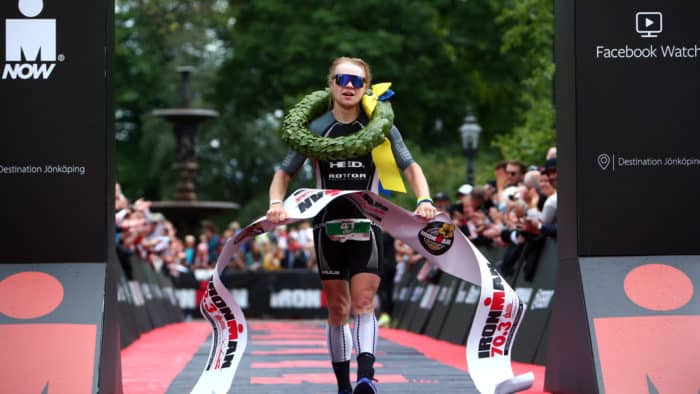 Prize Money: What's on the line?
The prize purse on offer this weekend is EUR 19,000 – with each of the winners collecting a EUR 3,500 share of that total.
The total funds will be paid six-deep, as follows:
€3,500
€2,100
€1,400
€1,150
€850
€500
Of course, thanks to the formation of the Professional Triathletes Organisation, financial rewards from performance are not solely from on-the-day performances.
The PTO World Rankings will see a total of $2million awarded at the end of 2022, based up on the final standings in those points tables. The rewards there can be substantial, with a move up or down the rankings system potentially earning you more than any individual event.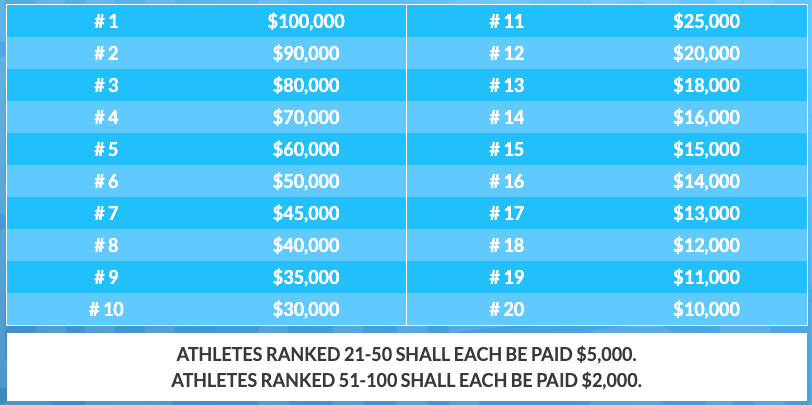 As a Challenge Family event, there's also a third potential source of earnings for athletes too, courtesy of the Challenge Family World Bonus!
Challenge Family offers a $125,000 bonus pot, which is paid out as $25k / $16.5k / $12k / $6k / $3k to the top five ranked male and female athletes across the Challenge Family/CLASH Endurance race season.