In July 2021 Chris McCormack hit the headlines when he said he would match Lionel Sanders' prize money if he prevailed at Kona in October.
As it turned out, Kona never happened, but the Aussie's opinion was based on the brutal 2021 schedule 'No Limits' was embarking on.
Brutal Sanders schedule
After finishing IRONMAN Coeur d'Alene at walking pace due to nutritional issues, the Canadian took on Jan Frodeno just three weeks later in the much-hyped Tri Battle. Then it was on to IRONMAN Copenhagen in August, Chattanooga in September and Florida vs Gustav Iden in early November. This is not even counting the half-distance events he also raced in.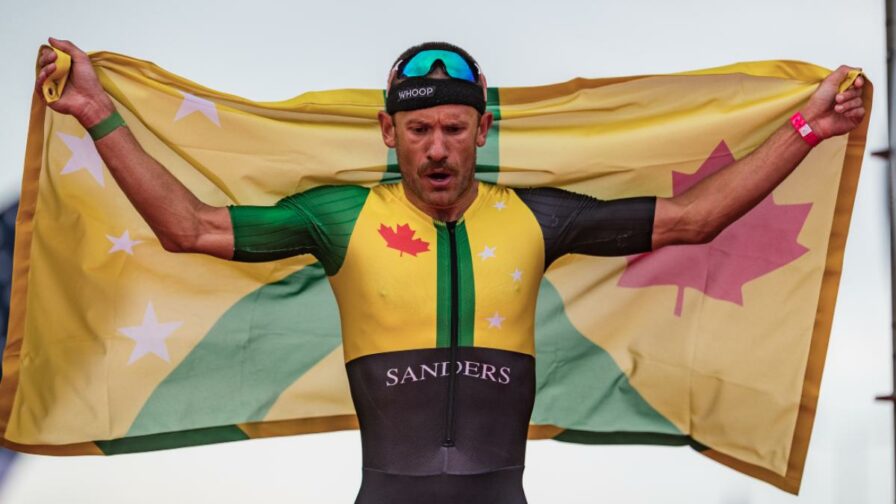 The challenges facing elite athletes came into focus again in September when the brilliant Daniela Ryf announced she was taking a break on the back of her 11th place at the IRONMAN 70.3 World Championship in St George.
Ryf takes a break
She said in the aftermath of that performance: "Not what I came here for but I am clearly not fit and healthy enough to keep up with the best at the moment. Its been a rough few months with weird things happening to my body.
"That's why it's time for a break now and give body and mind a proper rest for its full recovery."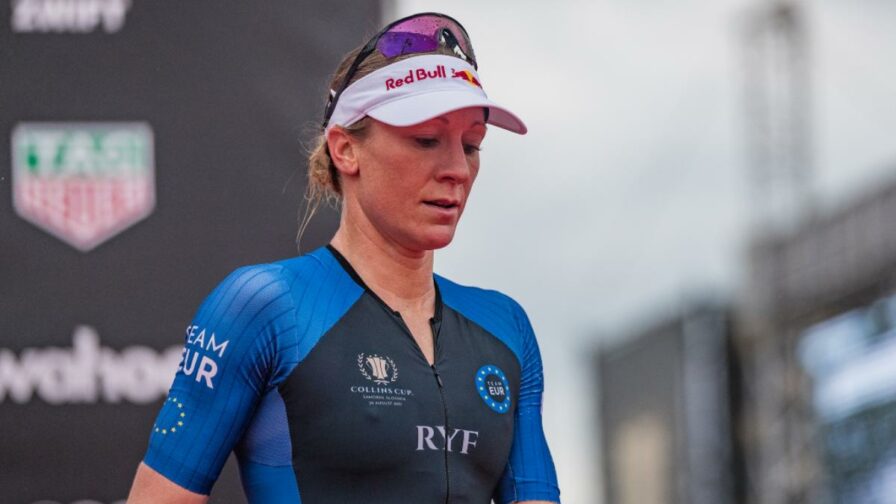 The desire to compete at the highest level, and be financially successful too, means a balancing act for some professionals. McCormack says getting that right is critically important.
Planning for success
He told TRI247: "I am a big believer in racing in a season under a well-planned calendar. I think that too many longer races in a single season can kill your form and kill your ability to go deep in a single season.
"I think three ironmans in a year is too many, but that is just my belief. When you look at Kona winners, I don't think anyone who has won Kona did three Ironmans in a single season.
"Kona is an end-of-season race, so you need to still be fresh by then. Killing off your adrenal glands by a heavy long course season only flattens you for October. That is my belief anyway."
Plotting the path
The elite triathlon calendar is growing almost by the day it appears, with the PTO adding two major events next summer (Edmonton in July and Dallas in September).
While the overall impact on the sport should be positive – bigger events with bigger prize money – there are obviously challenges as athletes plot their path to success.
"Athletes have so many more half ironman races they can do now to prepare, and now with PTO stuff and a bunch of things, it is becoming a heavy calendar," said McCormack.
"I think the half-distance you can really race and dig deep in and this should be the battlegrounds for some of the biggest racing.
"Planning is critical and being smart in picking your battles will be a play that needs to be adopted. I personally believe about 70 percent of the Ironman races in existence are cherry picks with no racing peers for the pros to compete against, so they can race a bunch more of soft races in a season now and bank some cash and bonuses. That luxury didn't exist 10 years ago.
"But those big hardcore events need to be planned and executed on. If you have a Kona plan you have to look at the date of that race and understand that. It is playing your best game on Grand Final day, which is the end of the season. This is the biggest mistake many athletes make. It is for sure something that needs to be considered."