Collin Chartier looked to have had a landmark season in 2022, claiming the biggest win of his career to date at the PTO US Open in September.
It was one of the most lucrative triathlon races ever staged, with the male and female winners each taking home $100,000 as well as valuable rankings points and much more.
Combined with his first place at IRONMAN Mont Tremblant the month before, it helped Chartier move inside the top 20 of the world rankings.
But the American will no longer be part of the sport for at least the next three years following his suspension by the International Testing Agency (ITA) after testing positive for EPO in an out-of-competition doping test on 10 February 2023.
In a statement released by Chartier, he took full responsibility for his actions and said he started using the performance enhancing drug "in November".
Here's how his career panned out up to that point…
Short-course setback
We spoke to Chartier in detail after that PTO US Open success and ahead of the IRONMAN World Championship at Kona in October.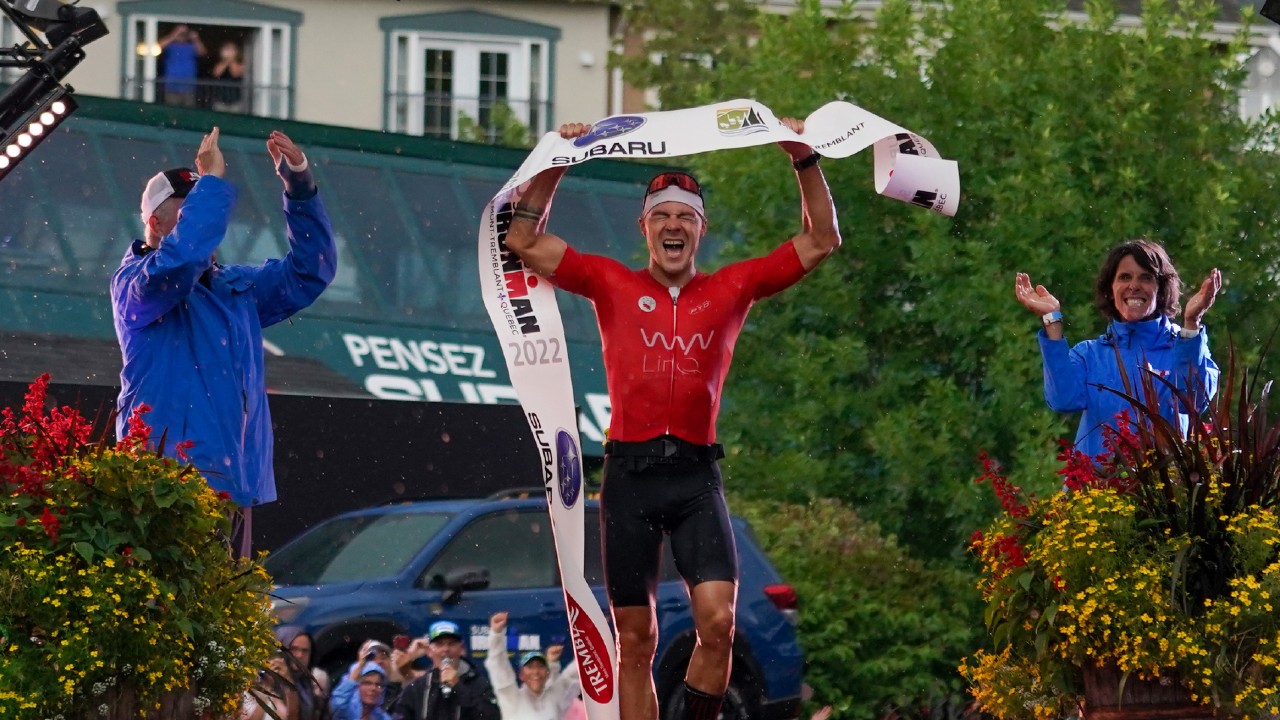 His first race over the longer distances came with a victory at IRONMAN 70.3 Cartagena, Colombia, in 2019, but the Health Sciences graduate had previously raced over short course in the ITU sphere between 2017 and 2019.
And he told us how the switch to long course came about, explaining: "I was progressing quite well in 2019. I was very close to getting national team funding, being on the funded team, and then into 2020 came and that's kind of where the plans unravelled.
"I ended up doing long course, and kind of getting pushed out of the USA Triathlon short course from some of the High Performance Directors. They were questioning my commitment to ITU and they sort of kindly asked me to leave the scene, to make room for others.
"So I was kind of pushed out, and economically it did make much more sense to transition to the half distance and long course racing."
Step up in distance – and the rankings
The global Covid pandemic had an impact on all athletes over the next two years but Chartier made the podium of four separate occasions in 2021, including a victory at Challenge Salou.
That saw him end the year at #27 in the PTO rankings, the first time he'd been inside the top 30 and he also raced in the PTO's showpiece event, the Collins Cup.
And the progress continued in 2022 with those two victories at Mont Tremblant and the PTO US Open in Dallas.
In terms of the three disciplines of the sport he ended last year at number 23 in the swim, 53 on the bike and 15 on the run – and he hasn't raced since Kona on October 10th, where he finished 35th.