Taylor Knibb took MVP honours for the women at the inaugural Collins Cup after a stunning performance in Samorin last month.
The 23-year-old American was a Captain's Pick for the showdown in Slovakia on the back of impressive short-course performances at the Tokyo Olympics and then WTCS in Montreal and Edmonton, as well as a second place on her 70.3 debut in Boulder.
Knibb was given perhaps the hardest assignment of all when the matchups were announced three days before the event proper. Up against modern-day GOAT Daniela Ryf, along with Internationals star Teresa Adam.
Knibb blitz astonishing
Ryf awoke feeling unwell on race day, but despite her struggles it was difficult not to be incredibly impressed by what Knibb was able to achieve.
She led from the first stroke in the swim, and then blitzed her opponents with an astonishing performance on the bike (a road bike to be precise). She would eventually come home more than 16 minutes clear of Ryf, and almost 23 minutes ahead of Adam.
The performance justified the faith invested in Knibb by Team USA Captains Karen Smyers and Mark Allen.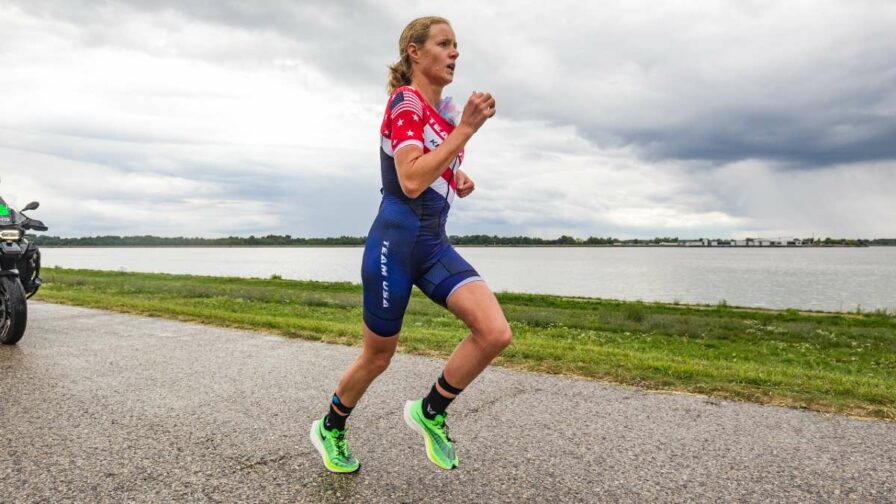 Smyers said: "The night before the draft match-ups, Mark and I sat down with Taylor and told her that if we had the chance, we wanted to put her against Ryf, and she said she was ready.
"While she clearly has great respect for the PTO World No. 1 and nine-time World Champion, Taylor has the fearlessness of youth, and she would never back down from the challenge."
Allen meanwhile said: "Taylor's performance was truly remarkable, and no one deserves the Erin Baker Award more than she does. I had the privilege of seeing Erin Baker race, and she was fearless and relentless, traits that we see in Taylor. She is a superstar in the making."
The Erin Baker Award is named after New Zealand's Erin Baker a nine-time World Champion over all distances, from sprint to long-distance. Baker won a total of 104 of the 121 races she entered.
Frodeno is leading man
If Ryf had an off-day in Samorin, her fellow world number 1 Jan Frodeno did not, as he claimed men's MVP honours with a smooth victory over Sam Appleton and Sam Long.
The German, who recently turned 40, produced the fastest time of the day – 3:13:08 – as he came home with Appleton and Long more than four and five minutes behind respectively.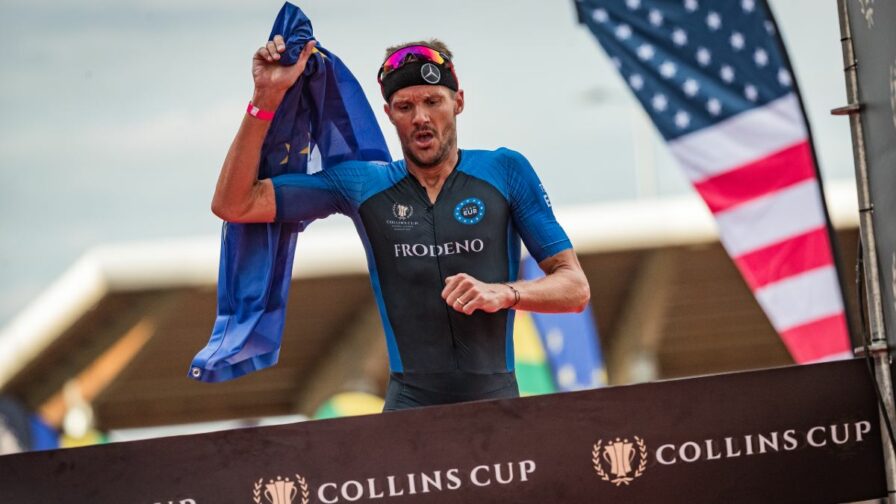 Team Europe Captain Normann Stadler said: "With some early surprises from the USA women, we needed Jan to step up and stabilise our Team and rack up some bonus points.
"With two kilometres left in his match, Jan was 3 minutes and 40 seconds ahead of Sam Appleton and needed to gain another 20 seconds in order to secure an additional half bonus point. To see Jan practically sprint the last two kilometres at the end of a gruelling race to gain Team Europe an added half bonus point just shows what the Collins Cup meant to him and how much he wanted to lead the European Team to victory.
"It was a stellar performance worthy of the Dave Scott Award for the Men's Most Valuable Player."