IRONMAN 70.3 Oceanside winner and Canadian middle-distance starlet Tamara Jewett is hoping that it's third time lucky on the PTO Tour this weekend in Ibiza.
Jewett, who stormed to victory in Oceanside last month, hasn't had the same success over the 100km distance, finishing 13th and 16th at the PTO Canadian Open and US Open last year.
The former lawyer, who only quit her job to focus fully on triathlon last November, is one of the most hotly tipped athletes for the podium in Ibiza after her stunning win in Oceanside last month.
"Oceanside was the culmination of several years"
Looking back on her training in the build-up to Ibiza, Jewett shared that the block into Oceanside laid the foundation for her fitness, with training since focusing on solidifying the improvements she'd made.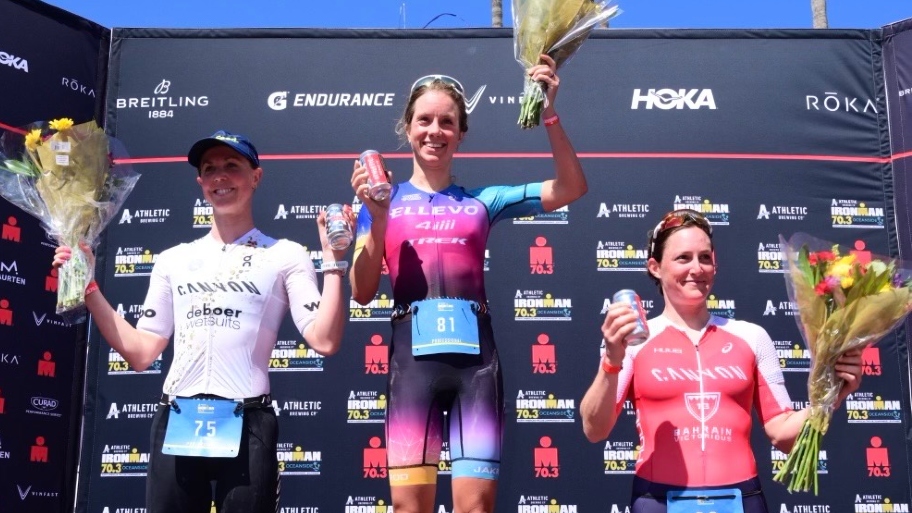 "I think before Oceanside we did a lot of building whereas between Oceanside and this race it has just been about solidifying where we are and getting used to bringing the swim and bike together and becoming accustomed to the harder sessions in those disciplines.
"I think Oceanside was the culmination of several years now and we have been moving in the direction of a result like that, but it was really exciting to have it happen.
"Over the winter especially, having not had to balance things with work, it was easier to recover between efforts and we could really increase the intensity. I knew going into Oceanside I was stronger than I had been."
Having left her job less than six months ago, Jewett admitted the novelty of having a lot more time on her hands hadn't quite worn off yet and acknowledged that so far, the extra time to rest is paying dividends.
"I think it had been so busy that it is just nice to not have all that other stuff to concentrate on and just being able to travel and not have to check on any work emails that are coming through or anything like that.
"I am interested to see how over the next 12 months it will feel not working, but right now I am just enjoying having more control over my training and being able to increase my training intensities." 
"It's a really intense season opener"
Discussing the race dynamics at play in the women's field, which has one of the best start lists middle-distance triathlon has ever seen, Jewett is unsure what to expect.
"I honestly don't know what to expect. The way I'm approaching things is to just react to things as they happen. I know that the swim will be taken out really hard and I think it will be about how many people try and get in a strong chase pack or work to bridge the gap.
"A bunch of the women haven't raced yet this season, so it is a really intense season opener and I think you could expect amazing performances from so many people in the field that it is hard to pick out anyone in particular.
Coming out of the water alongside a similar group to the one she entered T1 in Oceanside with, says Jewett, would be a great start to the race in Ibiza.
"If I was in the water with Paula and Chelsea again, that would be awesome. That's a good group always to aim for."
"I want to do my best to stay with a strong chase pack in the swim, come out with a strong group of cyclists, do as much as I can within the dynamics of the bike race and then when it gets to the run, be able to dig deep and and hopefully focus on each person I'm trying to pick off."
"I would love to be in the Top 10"
When pressed on her outcome goal for the race, Jewett believes a Top 10 would be a really positive result, but the Canadian also added that knowing she gave it her all is just as important.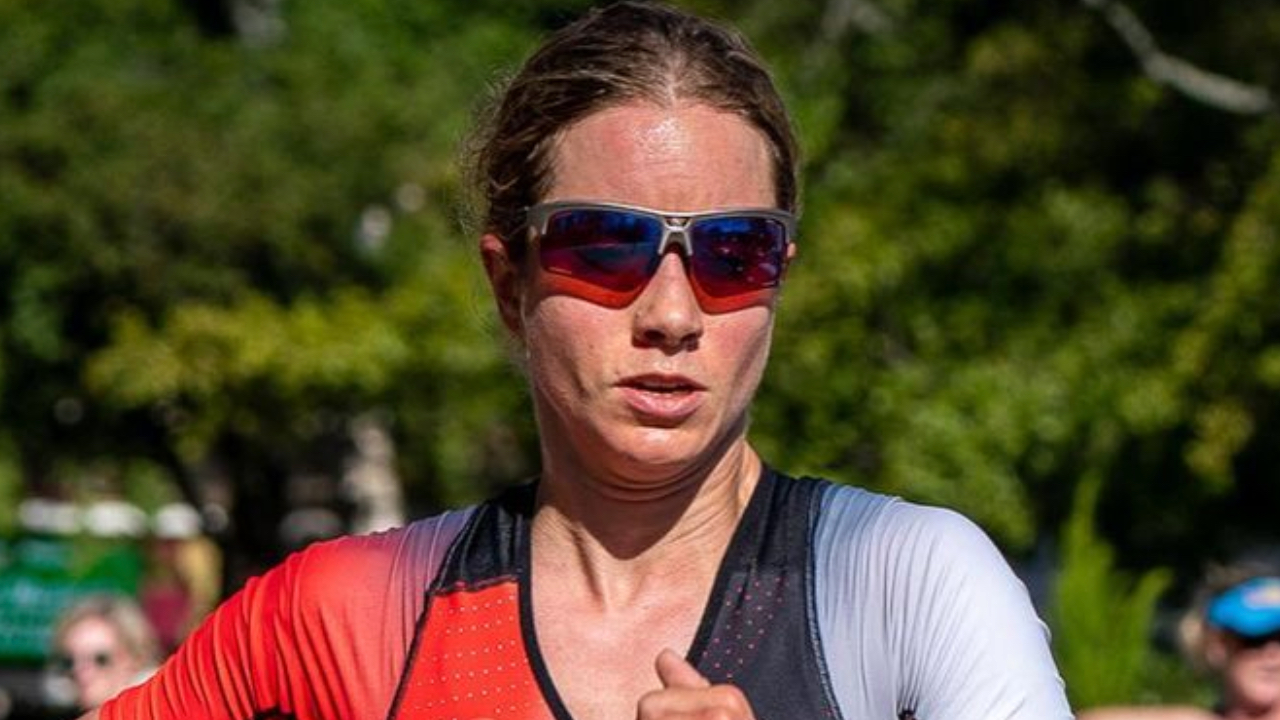 "I think at the end of the day you always know internally if you have maximised what you can do and the only ones that feel bad are the ones where you know you gave up and so I think I am always, no matter how it turns out, happy with my race performances if I know I did everything I could.
"I would really love to be in the top 10, I have struggled a little in the PTO races compared to 70.3 events, so going and doing something better than my performances last year in Edmonton and Dallas is a priority."