We are just days away now from the first PTO Tour event of the 2023 season, the 2023 European Open, which will be held on Saturday in Ibiza, Spain. Full details on the timing, how to watch and more in our pre-event explainer.
What I want to do here is take a look ahead, and outline some of the potential factors which could change the direction of the race on Saturday, for both the Pro Men and Pro Women.
Here are a few of the questions, and some thoughts along the way, which I think will prove key to Saturday's racing.
Who's ready to race?
To borrow a phrase from another sport, who's carrying some 'ring rust' into this one? Ultimately, even the athletes themselves probably won't find out until the gun goes.
Coming so early in the typical racing year, it is very unusual to have such a depth of field in early May. Many of the favourites – Ryf, Charles-Barclay, Blummenfelt, Ditlev, Brownlee, Frodeno as examples – have not yet raced at all. Some – Haug, West, Sodaro, Jewett – arrive with confidence, while others have perhaps not hit the heights they wanted in their limited races this year.
That all suggests strongly that this one is unlikely to go simply to form and rankings. Despite the best experience and preparations, expect at least some of the top names to talk post-race that their race sharpness was missing.
How big will Lucy's swim lead be?
As is now familiar, Great Britain's Lucy Charles-Barclay will almost certainly be the first athlete to complete the 2km swim at Figueretas Beach. In the absence of Taylor Knibb – who managed to stay with the Brit in Dallas last year – she's probably going to be solo through most of the two laps on Saturday.
Lotte Wilms (70.3 World Champs) and Sara Perez Sala (Challenge Miami) have shown the potential to perhaps come closest in the water, but the gap to some of the big-name favourites (Ashleigh Gentle, Daniela Ryf, Paula Finlay and co) will be the one of the first points of interest.
Of note, is that LCB has spent four weeks training consistently at altitude in Font-Romeu, France to prepare for this race. Her altitude block immediately prior to the 2021 IRONMAN 70.3 World Championship helped deliver one of the greatest middle-distance performances ever. If Saturday starts with a gap of significantly more than a minute over those with genuine winning potential, then it'll be advantage Lucy less than 30 minutes into the racing.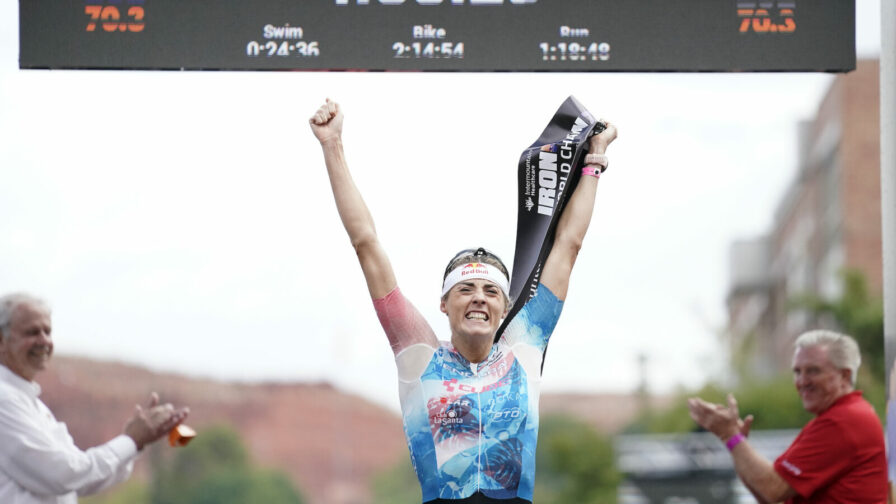 Where's Kristian and Magnus?
For the men's swim, the chances of a lone athlete breaking clear are remote zero. You would expect the likes of Aaron Royle, Alistair Brownlee, Jan Frodeno, Daniel Baekkegard, Ben Kanute and Kyle Smith to be among those within 10/15 seconds entering T1. Will the in-form Jason West make that cut here?
Key questions will be: How close will IRONMAN 70.3 World Champion, Krsitian Blummenfelt be? And what deficit will Denmark's Magnus Ditlev have to make up? The Dane won't be at the front, but is a better swimmer than I think many give him credit for. If he enters T1 within say a minute or so of the leaders, he's right where he needs to be. Significantly less, and he'll be smiling as he starts dropping the watt bombs on the bike!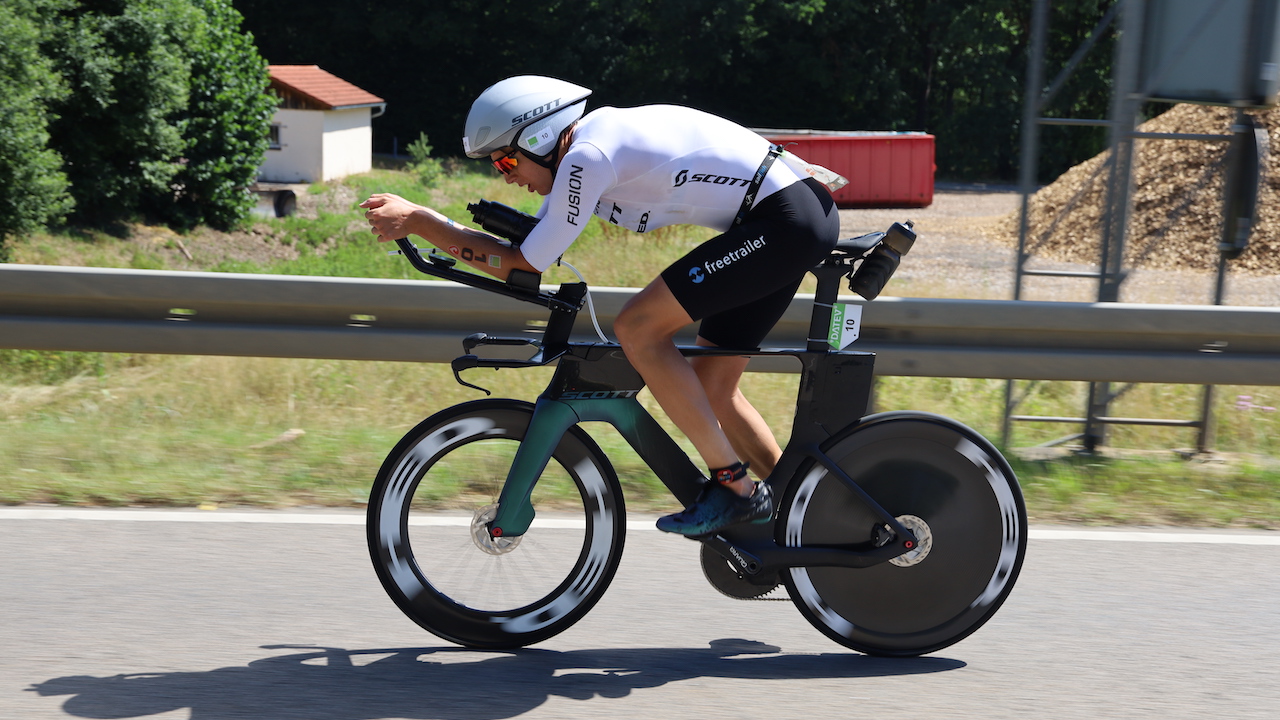 Group dynamics
Once we are onto the bikes – and with memories of 2022 still vivid – how groups on the bike are monitored and policed will, I think, be key to how the race plays out. Nobody wants to see drafting penalties issued – but equally, we want to see racing within the rules too.
That's as much to do with the athletes, as it is the Technical Officials.
Looking at the bike course, it's basically a straight line, out-and-back course, which starts with a steady incline of just over 5km. The latter, perhaps, may help thin the field out early, while the nature of the route should help make maintaining a legal distance easy (and easier to spot).
We'll see how this plays out – and hopefully we won't even need to reference it post-race.
Breakaway?
Who'll make – or be able to make – a move on the bike? I don't think that's going to come via bike handling skills – this is not Nice, France for example – but if we take the men first, who'll be able to get away? The lack of Sam Laidlow means one less 'go from the gun' athlete with proven bike ability, but it feels unlikely that Brownlee, Kanute, Frodeno and co. will be playing it safe, with the likes of Blummenfelt and Ditlev probably not far behind.
Kristian is confident he can win on the run if needed. That remains to be proven, but nobody is going to be waiting around to make it any easier for him. I think that points to any lead group from the swim being whittled down via sustained pressure, but if I had to make a prediction, I think we'll see a small and very select group entering T2 separated by 10-15 seconds.
In typical fashion, I expect Lucy Charles-Barclay to lead for at least a significant proportion of this race, solo. If she's on St George 2021 form, that could be all the way to the finish line. As one of the few top female athletes not to have raced this year, she's been relatively quiet in media headline terms – but her competition will surely not have forgotten her abilities.
With some of the greatest runners we've ever seen in action here – Anne Haug, Chelsea Sodaro, Tamara Jewett and Emma Pallant-Browne – that all points to Daniela Ryf and Paula Findlay in particular leading the charge to join LCB up front. Without Taylor Knibb as a potential partner at the front, if LCB finds Ryf and Findlay riding well and bridging up without those 'runners', I think she'll be more than content with that company.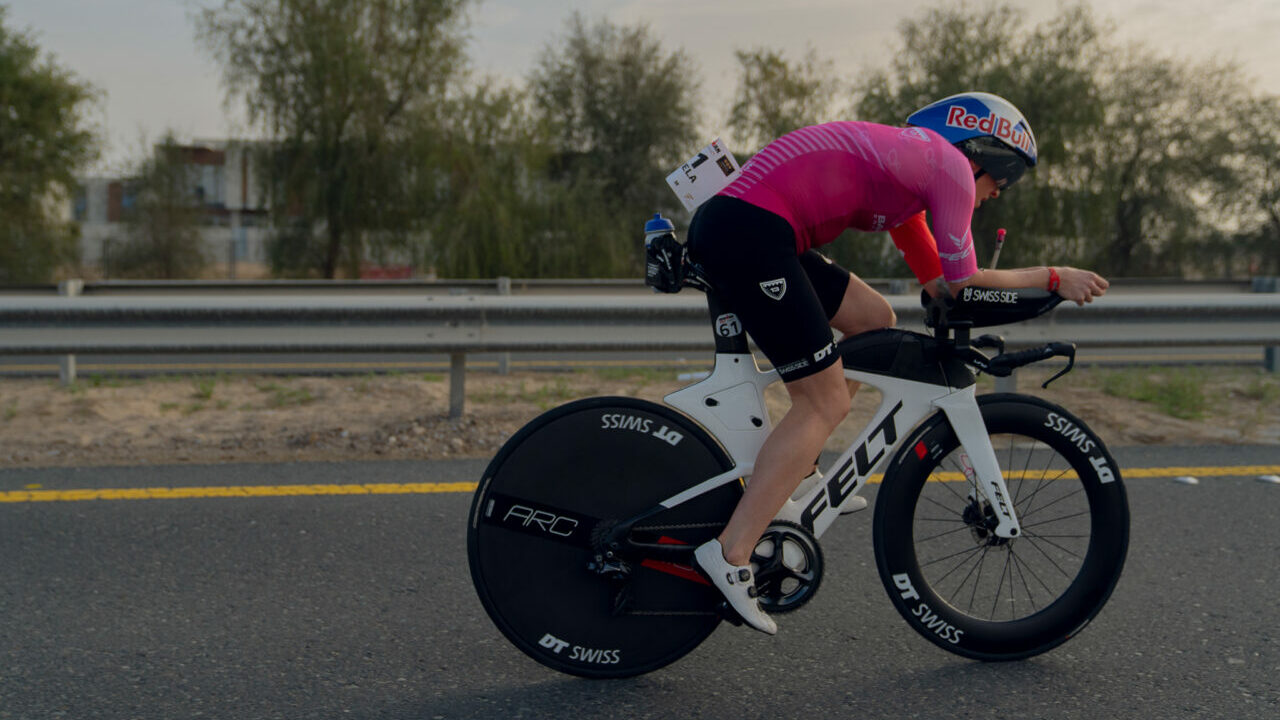 Who's got the run legs?
We've talked at length in the lead-up to this race about the strength-in-depth of the fields. We know we have some of the best runners in the history of the sport racing, but who can produce it against this level of competition, especially when the swim and bike will surely be raced in aggressive fashion in both the men's and women's fields? I don't foresee anyone starting their 18km feeling fresh – remember what happened to Blummenfelt, Laidlow and Brownlee at the Canadian Open?!
Most peoples' wildcard for the men's race is Jason West, for example. A well-earned position, courtesy of his form this year at CLASH Miami and 70.3 Oceanside, each producing headline-grabbing run splits. Will he be in a position at T2 to put that to potentially race-winning use? Frodeno and Brownlee are two of the most decorated athletes of all time, but what have they got left in their running legs?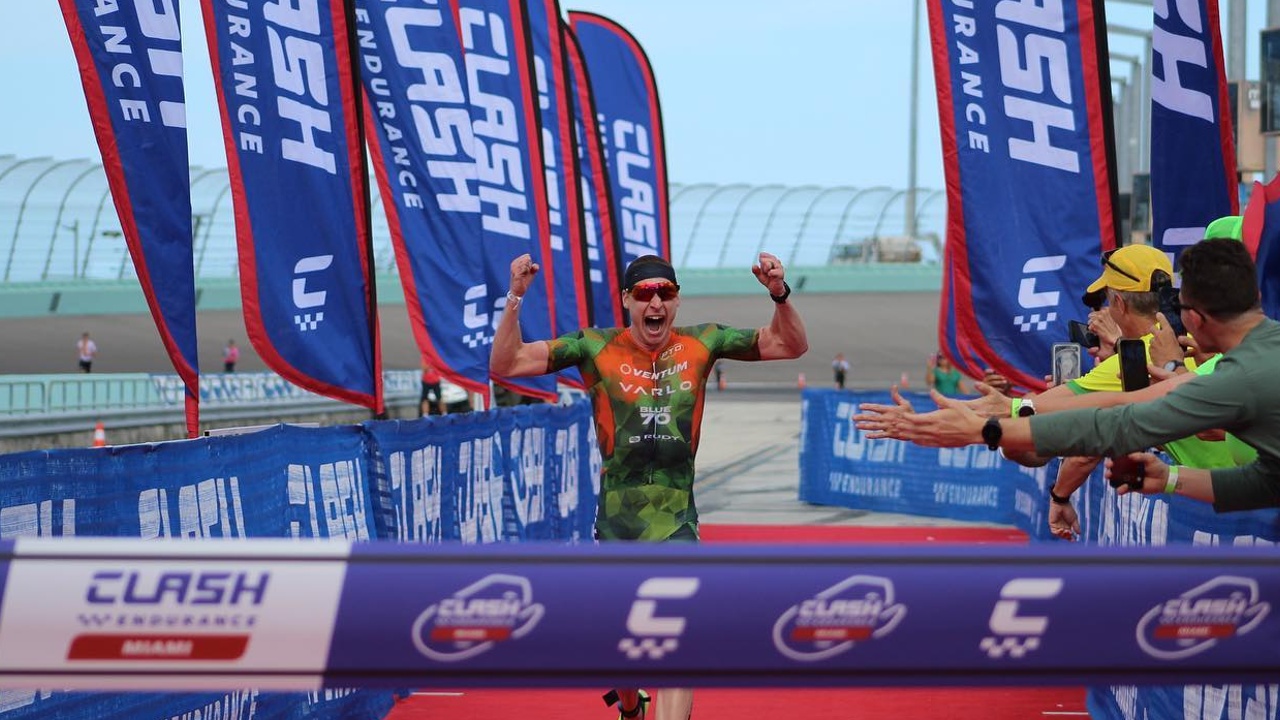 Similar situation for the women. Tamara Jewett's run prowess is not new, but Oceanside was the first time that had resulted in a win against some of the biggest names in the sport. This is another step up. Anne Haug has used her run speed to podium in almost every non-drafting race she starts – is Tamara there, just yet?
Grab your popcorn!
All-in-all then, lots of questions to be answered – and plenty more that I've not even asked.
From my perspective, this is absolutely one race not to miss.