Justus Nieschlag is back in training and gearing up for a middle-distance summer campaign, with his coach Dan Lorang comparing him to a Ferrari and a match for the very best.
The 31-year-old German is arguably the most consistent athlete ever in Super League Triathlon's Arena Games, notching five consecutive podiums in the sport's shortest format.
That run included three wins – the latest last year in London when he claimed a dominant victory over Alex Yee.
100% record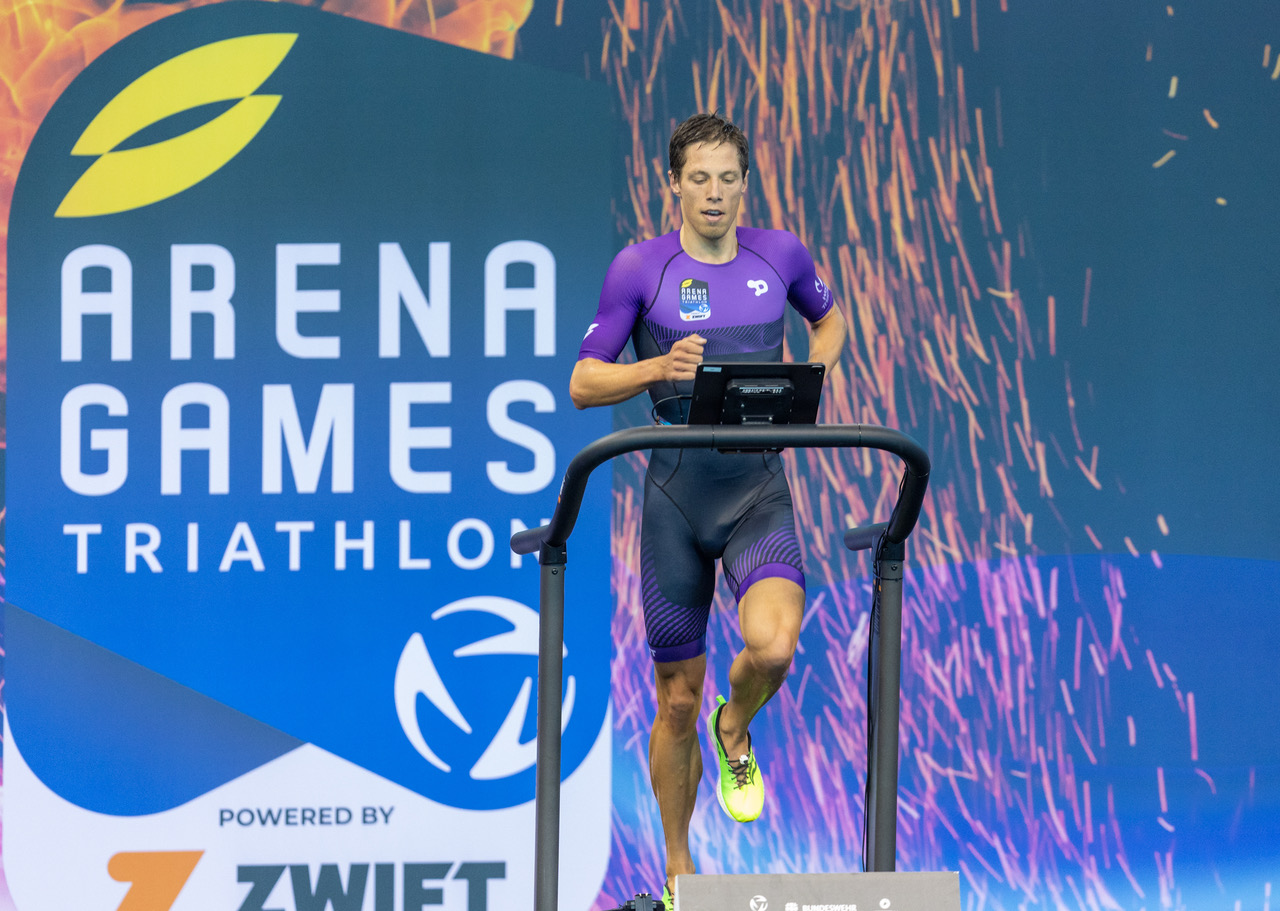 But he's switched his attention to middle-distance racing and to great effect, with two races and two wins – at IRONMAN 70.3 Kraichgau and IRONMAN 70.3 Lanzarote.
Those displays earned him a wild card invite to the PTO European Open but he was forced to miss that through injury.
However he's now fully recovered and Lorang is expecting more big things from him, telling us: "I always say he's like a Ferrari. So if he's healthy, he can be one of the very best out there at the PTO distance and 70.3 because he's a good swimmer, a good biker and also a good runner."
Lorang of course knows exactly what is takes to win the sport's biggest races having coached Jan Frodeno and Anne Haug for years and the form of Nieschlag's two victories so far would also back that up.
At Kraichgau he won by two-and-a-half minutes from compatriot Frederic Funk, who is #11 in the latest PTO world rankings.
And then at Lanzarote in March he crossed the line ahead of Mathis Margirier in second who would go on to win The Championship, with another subsequent winner Rico Bogen fourth.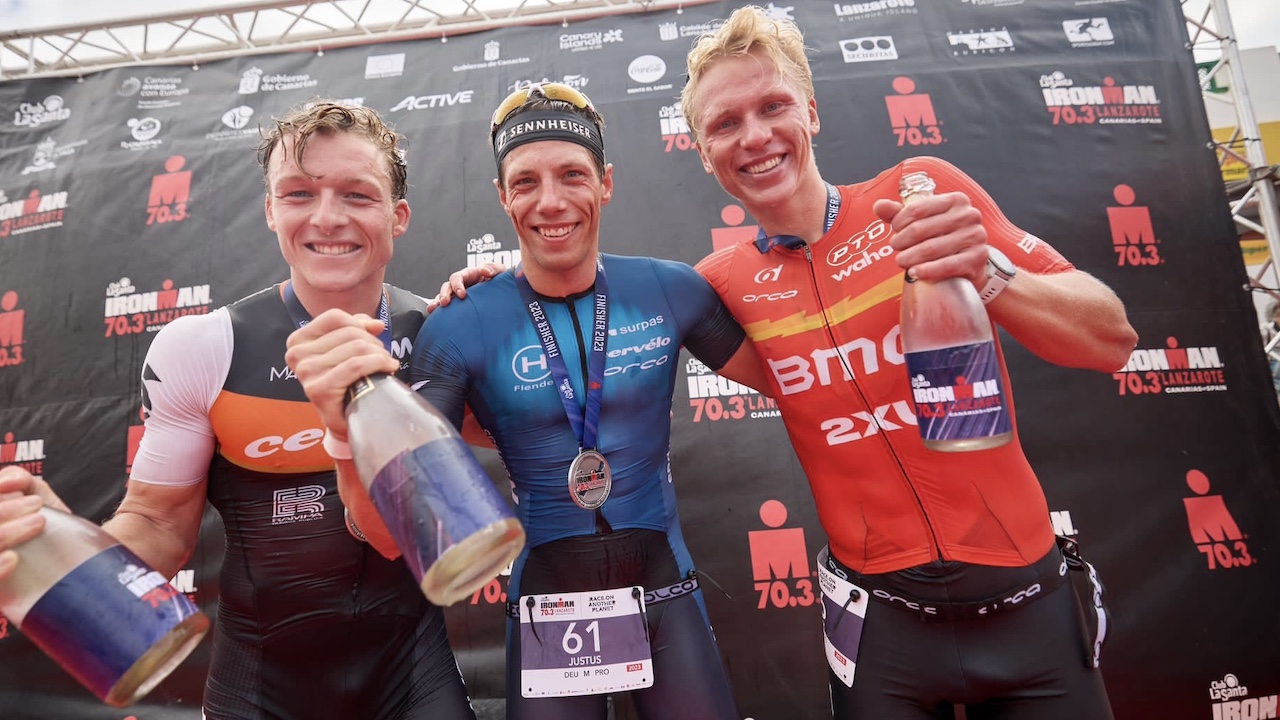 Achilles heel
But Lorang acknowledges that it can be a challenge to get Nieschlag to the start line, saying: "Over his whole career he's always struggled with injuries. In fact, not 'injuries' because it's more or less always around the Achilles tendon.
The switch up to middle distance, which partly came as a result of a German Federation funding cut, could actually prove hugely beneficial in preventing that pattern being repeated.
Lorang explained: "He's changed things now and that is the big move. So he will skip short-distance races, really moving up to middle distance, because we saw that the speed is the main problem.
"So when he was speed training, doing for example 200 or 300 metre intervals, the tension on the Achilles tendon was quite high and the problems were coming back. We hope now that with a little bit slower speed that these problems will not appear anymore.
"It's a hope, there's no guarantee. But also he deserves big respect for how often he's come back, it's been really amazing how he deals with it mentally."
Return looks imminent
Encouragingly, everything appears on track for a return in the next month or so, Lorang adding: "Now we are at the good point again. So he is training and we are building things up so that he will have a competition around, I think, end of June or beginning of July.
"When he is at the start line, he will be ready. He doesn't have a weakness.
He is strong in all three disciplines – and with really low training volumes. So not by doing 30 hours a week.
"That underlines his talent and is why I say, when he is at the start line healthy, then he is always a contender for a podium. So fingers crossed that we will manage this and then we will see for sure some nice races from him in the next 12 months."