"Basically, for me I think it's the end of the triathlon journey, full stop, competition wise at any kind of level."
Those were the words said to me this week from British middle and long-distance Pro triathlete, Elliot Smales, who after much consideration and thought, has made the decision to retire from competitive triathlon.
Still just 28 years of age, Smales did his first professional middle-distance races in 2017, before really breaking through a year later with a trio of IRONMAN 70.3 wins in Staffordshire, Dun Laoghaire and Weymouth.
A year later he won again at IRONMAN 70.3 Sweden, before finishing the season with an impressive IRONMAN debut of 8:01:22 in Barcelona.
The last 18 months in particular have brought tests above and beyond those of the global pandemic however, and Smales has gone through some challenging times mentally, before making his decision to step away from racing, something he gave me full insight into.
The enjoyment had gone
Sport, like life, is about the ups as well as the downs. While the headlines typically focus on successes, prizes and progression – in the same way that social media often gives you a positively filtered perspective – Elliot found himself in a situation where his sporting and career goals, were creating significant upset to the rest of his life:
"I've struggled for the past couple of years, to maybe enjoy the sport as much as I have before. There was a lack of success coming with that, and there's been no real turnaround in mood or feelings towards triathlon. I struggled at the end of last year (2021) and then I managed to get myself back into it alright and I raced December last year, and I enjoyed that.
"At the beginning of this year I experienced similar feelings again, where I lost motivation to train at all to be honest, and that's when I went to try and find some answers with some sports psychology and stuff like that.
"I found that I can get myself in the right headspace to race, but then during the races I'd lose complete interest in anything that's happening. I can force myself to be competitive… but there's no automatic reaction to be competitive through the race.
"Along with that, I don't get any enjoyment from being in that position for eight hours or whatever."
Struggling to race
While a loss of motivation might be an initial reaction, that certainly doesn't tell the full story. It was the act of what you train for – to race – that was consistently the source of distress, not the hours required to prepare for it.
"I could grasp the idea of why I was doing it, but the problem is that I don't struggle with the training at all now. Putting in a 30-hour week wasn't a problem, and hadn't been since the beginning of the year, but it's almost like in the race… the only way I can describe it, is that it's almost like I couldn't care what happens.
"The result, or whether I go faster or slower, means absolutely nothing to me. I know why I'm doing it [Ed. the training, preparation, performance], but, then I'm not fulfilled at all from it."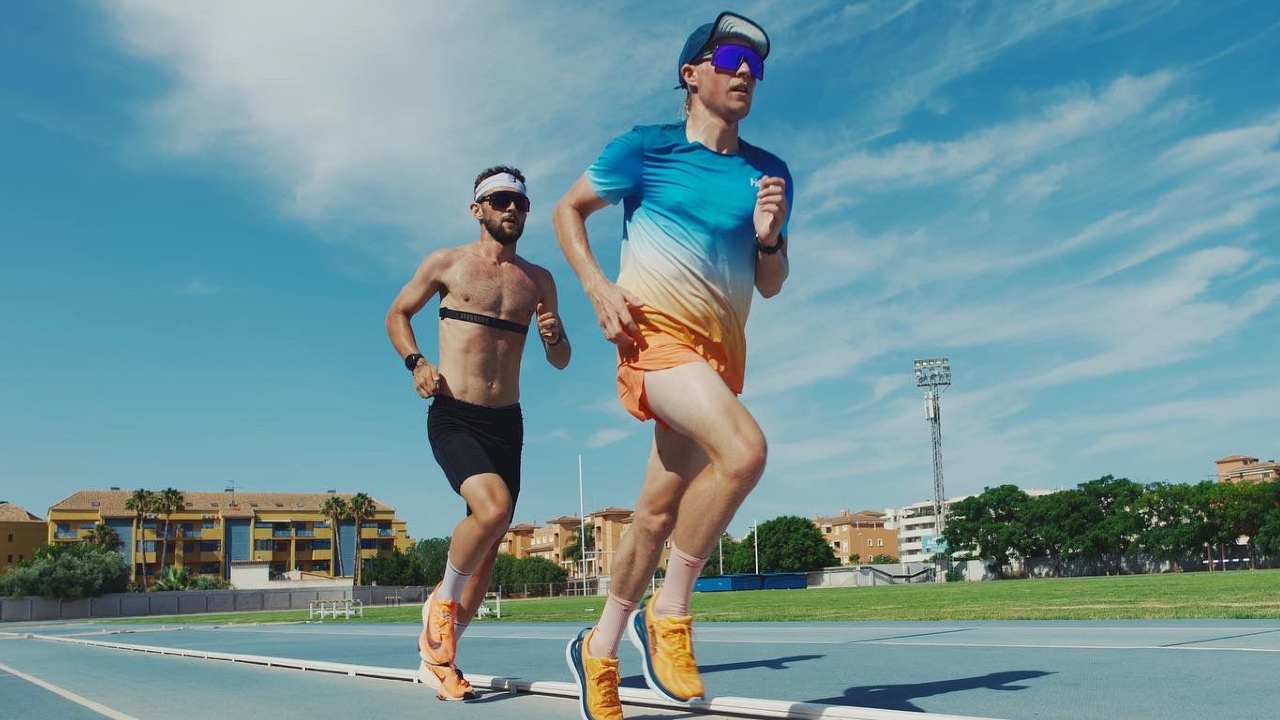 Pandemic to blame? Not really…
Reflecting on Smales' progression in 2018 and 2019, the timing of the global pandemic putting a halt, just as he was establishing himself, to the sporting landscape initially at least looks like an obvious catalyst. However, Elliot considers that to be a relatively small factor.
"It probably has impacted it, but I don't think that it relates to it as much as on the surface it might look like it does. I'd say I've actually had better performances than any of those races since, but if you don't get a result in a race, then that performance goes a little bit unnoticed. For example, winning Weymouth was probably one of my worst performances ever – it was just an attritional day where if you were the person that didn't freeze to death you won. That wasn't really a performance, I was just the one most prepared for the conditions.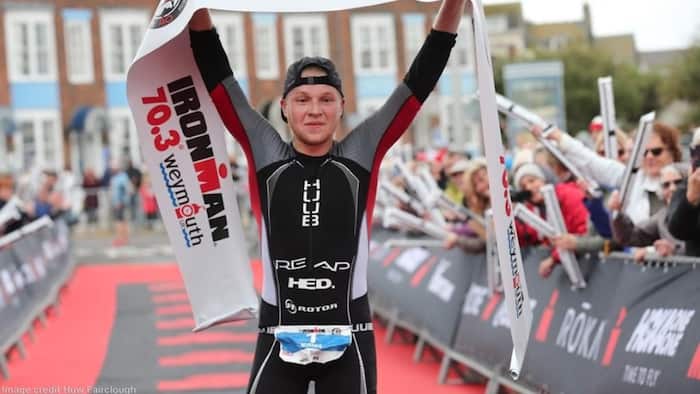 "That first COVID year I trained so well through that, and I'd never been going so well I don't think, but then every time it was about time to race, because this isn't sustainable forever, it would get pushed back and back and back.
"I did Helvellyn, which was the September. I think I raced quite well there – there's only so well that you can do on an open road, non-drafting race, stuck behind cars – but it was nice to do that. Then there was Outlaw X which I didn't finish that year. I think that was the first time that I'd had this feeling, and about 10-miles into the bike I'd given up completely – not because I was going badly, but just an overwhelming feeling of what am I doing, I don't really like it."
Working towards a decision
Sometimes the most difficult decision… is to actually make a decision. Did deciding to step back from the competitive side help relieve that pressure that racing was having? Not instantly, that took several steps to find the direction to take, as he explained:
"It's not a big pressure off – at the beginning of the year I just did nothing; I couldn't train, I couldn't go out and spent probably 10-weeks doing nothing, just sat there, because I didn't want to train then, and obviously racing wasn't even a question then.
"Haven't sorted that out, I went to race Challenge Wales. I think I decided to do that about two weeks before, leaving the entry as late as possible, and my sole aim at that race, knowing I wasn't in a position to perform, was just to enjoy the race. It was more of a mental exercise for me, to focus on controlling what I could during the race.
"That went well and I enjoyed that, but then having had previous performances where I've done well, I'm not interested in solely doing races to enjoy for myself – that has to be a part of it, of course. But I'm going to a race to get a result out of it, and if I don't get a result out of it, you don't earn any money, don't pay any bills, you don't progress."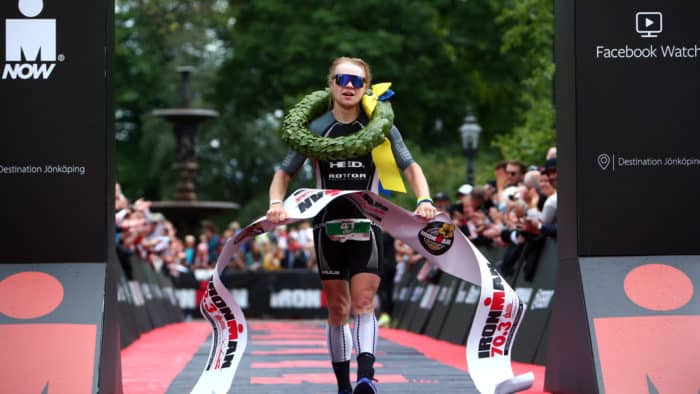 More than sport
That dark period in early 2022, was about more than not wanting to train. It was impacting every aspect of his life, and something needed to change.
"I did nothing. There was no drive or focus to pursue anything, regardless of sport, and that's the thing that I needed to deal with and why it's easier now. Like you said about taking the pressure off, making that decision, that forced me to think about why I was doing it more, to actually help myself a little bit and move back into training and focus on a race. If that showed up again, then that allows me to make a proper decision and shows that this is probably not what I want to be doing."
There have been some positives along the way – in a surprising discipline…
"It's also helped in the sense that I haven't stopped training since then. I'm probably swimming more now than I was at the beginning of the year! I said that when I stopped triathlon I would never swim, because I've done so many years of it, but when you get a bit of a feel for the water, I guess it's easier.
"Swimming is kind of like that at the moment. I'm just at a Masters group in the morning, it gets me up earlier, it's only an hour, the guys in the group are good to talk to – it's more of a social thing for me now. I don't have to do a specific set and push."
Bringing the curtain down in Kalmar
Having sought help earlier in the year, and then gone through the steps to arrive at a final decision, IRONMAN Kalmar in late August would be his final race. What he learned through the process however, prevented an even bigger hole being dug a month later…
"A lot of this year for me was about 'If I quit now, will I be alright with that?', and the answer was no – because I hadn't achieved what I wanted to in the sport. But it got to a point where letting go of that, and not worrying about what I had or hadn't done, was more important than chasing an arbitrary number or time.
"When I did IRONMAN Kalmar, as soon as I was 40/50-miles into the bike, I definitely knew this wasn't the thing that I wanted to do. I knew it wasn't the time to make a decision obviously in the middle of an IRONMAN, to give it a couple of days, but my feelings didn't change.
"I knew that if I'd then gone to IRONMAN Wales – and it would have been nice to do a British race as my last race, and actually want to be there and do it – that wouldn't have been digging a hole, it would have completely broken me."
Future plans?
"My plans are just really loose now, to be honest. We just moved house in September so we were setting that up. My girlfriend has just started a job as a teacher as well in September. I've just taken a part-time job over Christmas, starting this week, to keep myself out of the house I think!
"I've been coaching a couple of athletes, one since the end of 2019, and one since the middle of 2020. That was something from doing a sports science degree and having an interest in it myself. They approached me, and I was happy to agree to learn alongside them, which I feel I have, about how to work with athletes.
"I think that's one of the major problems with coaching, it's more focussed on sessions that are provided, rather than working with athletes. That's been good – it's not something I want to do full-time, but now with less pressure from training and racing, I might take on a couple more athletes. I feel like the contact hours that I want to give an athlete isn't doable with say 20 athletes on board, to give the kind of constant communication that I'd like to give.
"One of the athletes that I coach raced in Kalmar, and while my own race was eight hours of me not enjoying it, the rest of the weekend was really enjoyable. Just having someone there that I'd worked with for over a year, see them progress and get a PB and a result that they were happy with. That was a nice ending for me."
Looking for the right opportunity
For now, Smales is keeping his options open on what the future may hold for him.
"I'm just looking for something where I can put the same effort into it that I did with training for triathlon. I think it transfers a lot of traits, especially someone like me who trained solo for a couple of years, didn't work in a group and was self-coached for a bit; the self-motivation for that has to be transferable to something else.
"I feel a lot better when I'm engaged, as most people would. When I'm engaged and busy on something, the amount of effort that I'll put in is a lot more than when you have nothing to focus your energy into."
The correct decision
Speaking to Elliot, while he's clearly had some tough times of late and difficult decisions to make, it was actually a really positive conversation. While he may have taken the decision to step away from professional triathlon, he's done so in a way that I feel will provide the best closure, given the circumstances, and on his own terms.
We all have to make some tough decisions at various points in our life, and reflecting on some of my own experiences, not making a decision is rarely the best option.
"What's changed this year, is that I know that if I look back in a couple of year from now, the chances of me regretting it [Ed. the decision to step away], is so slim, whereas earlier this year I couldn't make that decision to stop.
"Even though nothing has changed performance-wise in that space of time, mentally has changed massively to look at it completely differently."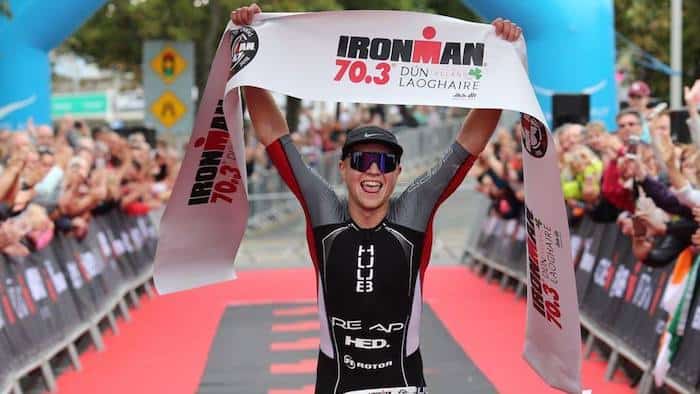 'I'd also like to say a massive thanks to the many people who've helped me on this journey, without them it would not have been possible. The HOKA team, all the guys at HUUB, Robin at Velotech, Cervélo, Ryan my manager and numerous other people.
"Lastly, my Dad. Unfortunately triathlon isn't quite at a point where all professionals thrive, and without his encouragement and support I would not have got this far."