Emma Pallant-Browne succeeded in her mission to notch a new half marathon personal best when she clocked 1:11:35 on Saturday.
The PTO's #7 ranked athlete was a winner at IRONMAN 70.3 Aix-en-Provence a fortnight ago but she's mixed things up a bit this season as she also reclaimed the World Duathlon title in Ibiza in late April, which she'd also won in 2015 and 2016.
And she'd set aside this weekend for a run-only event, telling us in Ibiza recently of her plans: "Back in South Africa, I am going to do the South African Half Marathon Championships; I want to run quicker than my personal best, which is around 72:00, so anything around 71 minutes I'd be happy with."
Mission accomplished
And posting on Instagram after the Nelson Mandela Bay race, she said: "Yew that hurt! Not my finest pacing but came away with a new half marathon PB 71:35."
The splits show she completed the first 10km in a speedy 33:00 (3:18 per km) alongside internationals from Ethiopia and Kenya, before the pace dropped marginally with a 17:16 third 5km and 21:19 for the final 6.1km.
The high quality nature of the field was illustrated by the fact that despite that rapid time Emma just missed out on the top 10, finishing 11th female. The event carried World Athletics Elite Label status, attracting that strength in depth.
The race was won by Kenya's Betty Chepkemoi in 1:08:34.
How does the time compare?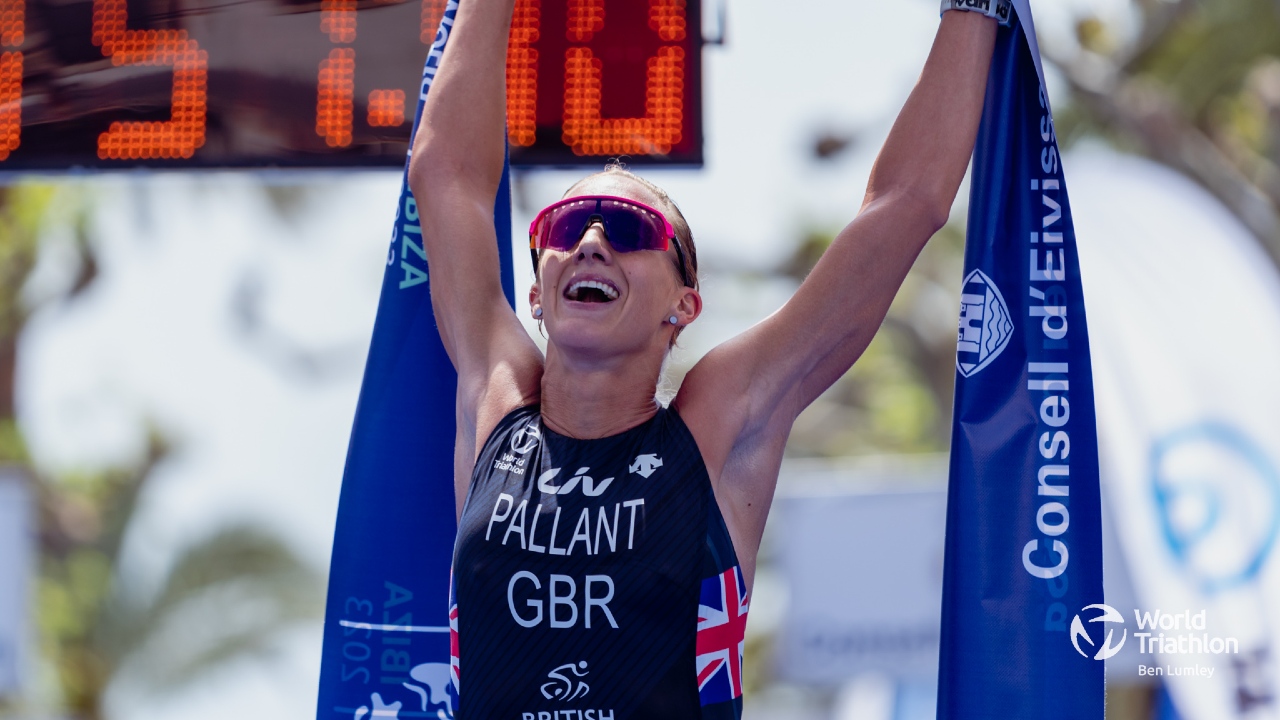 Given her background as a previous European U23 cross-country champion and a world-class middle-distance runner, it's no surprise she's one of the quickest around in triathlon.
But she still has a little way to go to match 2016 Olympic gold medallist Gwen Jorgensen.
The American star retired from triathlon – though has now returned – to focus on running and clocked a 1:10:58 in the US Half Marathon Championships in 2018. Pallant-Browne's time today – while in full triathlon training mode – is certainly impressive however.
In terms of triathlon half marathon times when following a swim and bike, Canada's Tamara Jewett has set the bar high this season.
When winning IRONMAN 70.3 Oceanside in April she stopped the clock at 1:12:59. And when runner-up to Pallant-Browne at Aix-en-Provence she registered 1:13:28.