Frederic Funk's win last weekend at Challenge Kaiserwinkl-Walchsee was another indication that he's an athlete on an upward trajectory.
The German knows the area well and put that local knowledge to good use as he surged ahead on the bike course and then held off Tom Bishop on the run to notch his third win in a row in the event.
Funk labelled both the bike and run as his best so far on the course given the wet conditions and is now back at altitude in Livigno, building towards the key phase of his season.
'I'm getting better year by year'
He's coached – like Jan Frodeno and Anne Haug – by Dan Lorang and is hoping to replicate the long-term relationship that the pair have had with Lorang.
"It's great because I know I can just put all my trust into Dan," says Funk. "He's such a good coach and coaches so many great athletes – and he's coached someone like Anne Haug throughout her career.
"We are treating it very much like a long-term plan, I'm only 25 now, and we've been working together now for three years. I'm trusting him 100% and it's working – I'm getting better year by year.
"Maybe slowly, but I'm definitely improving, and eventually, it's going to be enough for even more."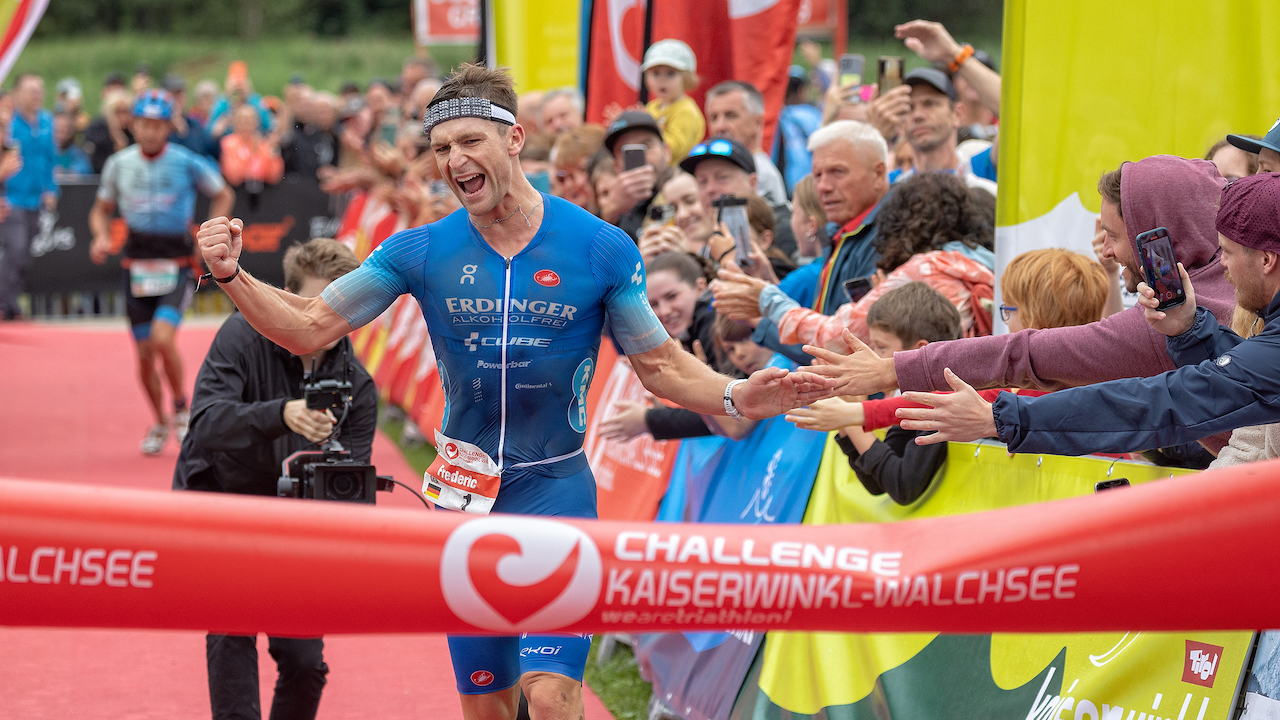 And that's illustrated by his progress in the PTO world rankings – three years ago, when he and Lorang hooked up together, he was at #41. That had jumped to #21 by the end of last year, and he's moved up another seven places since then to the current #14.
70.3 Worlds a big goal
And that's something Lorang hopes and expects will continue to trend in the right direction, telling us: "We are on track, I would say, for this season. He'll be aiming for the PTO US Open in Milwaukee and the 70.3 World Championships, which is a big goal in his calendar."
Funk was fifth at the 70.3 Worlds last season in a race which featured a podium of Kristian Blummenfelt, Ben Kanute and Magnus Ditlev. Given Funk's current focus on middle-distance, I asked Lorang if and when they might be tempted to also try long-distance racing.
"We want to keep improving, but that question is always there too. Because of what we see from his physiology and everything else, probably long distance will suit him well too.
"But he likes the middle distance and says, 'Hey, I want to really go to the limit there. To really try to push my body on these short distances, and then I'll move to long'.
"And that is the classic way, it's a traditional way, but if I'm honest, I like that way – especially now in PTO times where you have these big competitions over middle distance. So I fully support him there."
Different perspective
The Funk relationship, like Lorang's other athletes, looks set to be a patient, long-standing one – and I ask him about that, especially as he works within a different environment as Head of Performance at pro cycling team BORA – Hansgrohe, where each season sees a different influx – and exodus – of the riders he's working with.
"I think it's good if you are working long term with a coach because it takes time to get known to each other; it needs some time to build trust.
And I think the biggest thing is always when the first negative things are happening, how are you reacting as a coach? How are your athletes reacting and then going through this and stepping up from there?
"But in cycling, it is different. You have, for example, a rider with a two-year contract who then moves elsewhere after that time. They respect the coach, but it doesn't matter. It's more like, okay, I'll go there because there's more money, better opportunities, materials or whatever.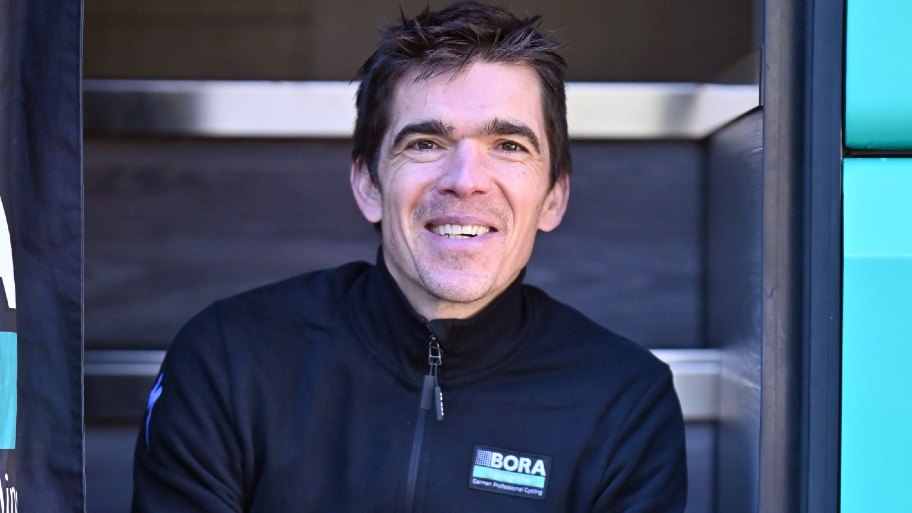 "But in these times, we have the big advantage that there is a lot of data available. So when you jump on a new athlete, you have the possibility to have a deep insight into their history, which was not so much the case in the past."
I put it to Lorang that there have been examples in triathlon lately of athletes chopping and changing their coaches or training regimes but, diplomatic as ever, he suggests every case and athlete is different, and there's no right or wrong formula: "I would not say that it's necessarily bad to change the coach sometimes, because new influences and new stimuli, mentally and physically can also bring you forward.
"So when you are at the point that you don't move forward anymore, I think then is the point to speak and just to say look, we've had great success, we've had disappointment. But now we are at a point where we think this combination doesn't bring anything new.
"And from the coach's side, your ego should not be so high that you say no, nobody else can coach you, only I can be your coach.
"Instead, you support your athlete in that new decision and say, okay, do what you have to do. I completely respect it. And if you want to go for a coffee, if you need something, you can still call me. We are still good people; we just finished our work relationship. But that does not mean that we have no respect anymore."