George Goodwin has revealed he felt 'disappointed' with his 2021, as the British triathlete reflected on last year in an honest and insightful post on his Facebook page.
The Rugby-based athlete recorded mixed results in 2021, finishing 17th at IRONMAN 70.3 St George before the undoubted highlight of an impressive victory at IRONMAN 70.3 European Championship Elsinore.
But he was 30th at the IRONMAN 70.3 World Championship – the final Pro male – back at St George and ended the year with a tenth-placed position at IRONMAN 70.3 Memphis.
And Goodwin labelled the World Championships as one of his 'worst lifetime performances'.
'Breakthrough' year in 2020
But reflecting in depth on the last couple of years, the 25-year-old is clear that he's learnt some valuable lessons.
In 2020, a solid training programme led to Goodwin recording impressive results – culminating with third place in the 2020 PTO Championships at Challenge Daytona.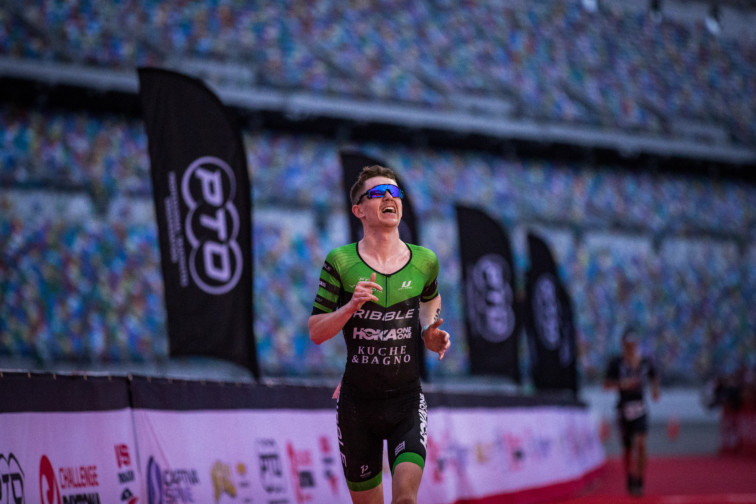 Although the onset of the COVID-19 crisis cancelled many races, Goodwin believes the pandemic led to this 'focused' and 'uninterrupted' training schedule.
He revealed: "The circumstances of the 2020 season, what many may consider my breakthrough year, led to very few opportunities to race and heavily influenced how I approached this last year.
"The outbreak of COVID-19 saw races around the globe cancelled and meant the singular focus of the year was the PTO Championships.
"This caused me to train focused and uninterrupted through spring, summer and autumn with little to no racing; what followed was considerable success on the NASCAR track in Daytona with that third-place finish."
Approaching 2021
Heading into 2021 off the back of good training and top-three finishes in Daytona, Helvellyn and the Outlaw Half – Goodwin said he decided to follow an 'if it ain't broke, don't fix it' approach.
But despite this, Goodwin believes he was no longer perceived as the 'underdog' anymore after his 2020 successes – hinting that this impacted his performances.
He said: "Things change when you are no longer seen as an underdog though, despite what you tell yourself standing on the start line.
"I had only three races on my schedule for 2021; North American champs, European champs and World champs.
"The three biggest races in the World of 70.3 racing. If I could do this last year, surely I can do it again this year?"
Having started the year recording 3:43:46 during a 17th-placed position at St George, Goodwin believes he followed this up with his 'best ever performance' when victorious at Elsinore (3:34:46).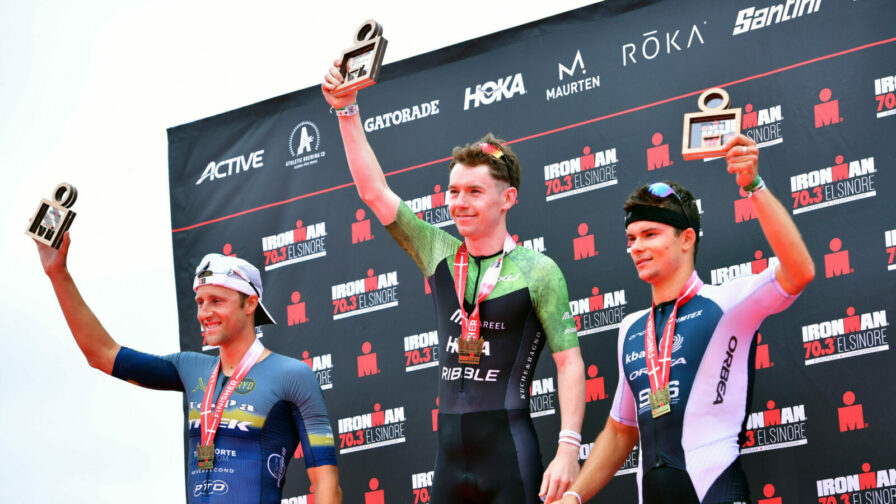 Goodwin concluded: "I was close to having a great race in St George in May for the North American champs, but a couple of issues on the run saw me jogging home outside the top ten.
"I had probably my best ever performance at the European 70.3 championships, a 68-minute half marathon to close out the race and take the title."
However, at his next race Goodwin came 30th as he returned to St George for the IRONMAN 70.3 World Championship.
"What followed a few months [after Elsinore] at the World Championships, back in St George, was easily one of my worst lifetime performances," Goodwin remarked.
"A combination of overtraining and pressure I put on myself to perform meant I needed around ten weeks to fully recover from the hole I had dug myself into."
Plans for 2022
However, Goodwin is focused on competing at the highest level in 2022 as he looks to add more wins to his growing triathlon career.
Speaking on his plans, he says he will be aiming for 'the big championship races' and will not let last year affect his preparation for what should be an exciting year.
He added: "I will race more frequently. By adding in other half-distance racing throughout the year I'm pretty certain I can get back to enjoying the experience of being on the start line.
"In theory at least, that will lead to more performances like the European 70.3 champs.
"At the moment, my race calendar has a far more traditional 8-9 races on it over the course of this year."