Just last week we highlighted the sponsorship activity of cycling brand, Canyon, in the Pro triathlon market.
In the same piece we also talked about Specialized and Olympic bronze medallist, Hayden Wilde, parting ways. 'He'll have no problem, I'm sure, in finding a new partnership' was my parting comment there.
Never a truer word said (and no, I didn't have any inside information…), as he's now a Canyon athlete too. The statement(s) of intent, continue from the German brand.
Short-course star joins long-course legends
In that feature last week, we highlighted how the additions of IRONMAN World Champion, Chelsea Sodaro, and Great Britain's IRONMAN World Championship silver medallist from St George, Kat Matthews, added some balance to I think most would agree was currently a higher-profile men's triathlon representation. Sodaro plus Matthews (joining Laura Philipp, Sarah Crowley, Daniela Bleymehl) is certainly a strong line up of long-course female talent, too.
Having recently added Sam Laidlow to the likes of Jan Frodeno, Patrick Lange, Lionel Sanders and more, Canyon have no shortage of coverage, both youth and experience, across all aspects of non-draft racing.
The addition of Hayden Wilde would appear to extend their exposure in a different direction as well. If you think of Canyon triathletes, I'd wager that 90%+ of readers would immediately think of a long-course athlete and their Speedmax range of bikes. What about draft-legal racing, especially with Paris 2024 approaching?
Wilde is already a podium-proven athlete in World Triathlon racing. He also happens to be the 2021 XTERRA World Champion and, I strongly suspect, if he can find a place in his busy racing schedule to fit in a PTO Tour race or two, he'll be competitive there too. He's going to be right towards the top of any wild card list. Only recently turned 25, he's ticks all the boxes now, and for what could a long-term partnership too.
In the same way as, perhaps, Canyon are building on triathlon history with Heather Jackson's move into Gravel racing, Wilde to me seems a fine way of not simply adding another athlete, but bringing additional presence to a discipline – draft-legal racing – where they are far less visible currently.
When you have road bikes, TT/Tri bikes, MTB and Gravel bikes on you portfolio to market, Hayden Wilde seems like a great addition to your stable garage.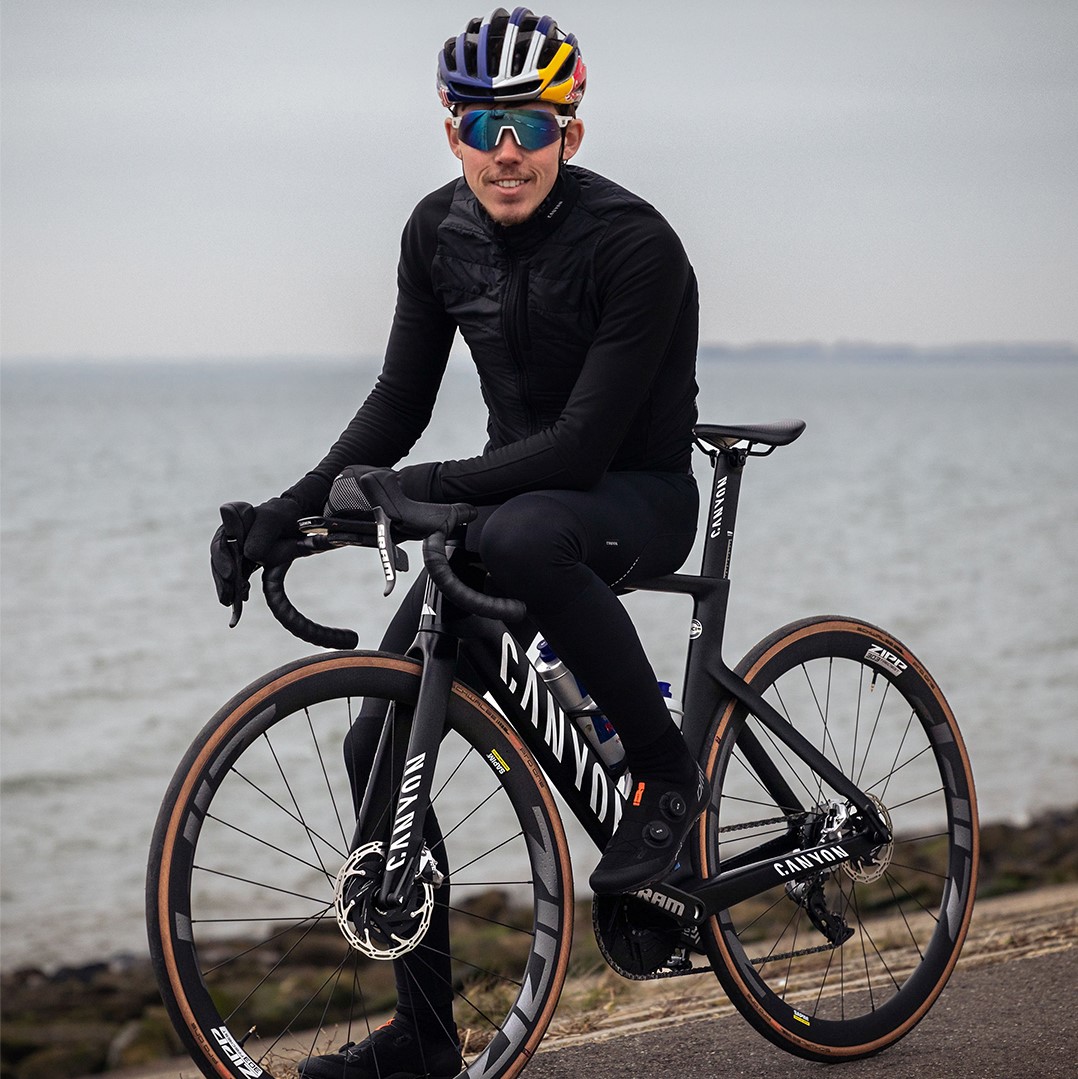 Versatile
It's pretty clear from today's announcement, that Canyon sees the breadth of options available to Hayden in competition terms, as a huge asset:
"Hayden is one of the most exciting and intriguing competitors in triathlon at the moment. He is a fantastic all-round competitor with huge ambitions across different race formats in the next few years.
"Hayden claimed bronze at the age of 23 in Tokyo is already being touted as one of the favourites for Paris.
'But there's more strings to his bow than short distance competition. Hayden's move to Canyon will see him broaden his repertoire even further by stepping up to middle distance triathlons with a bike partner who can support his cycling interests."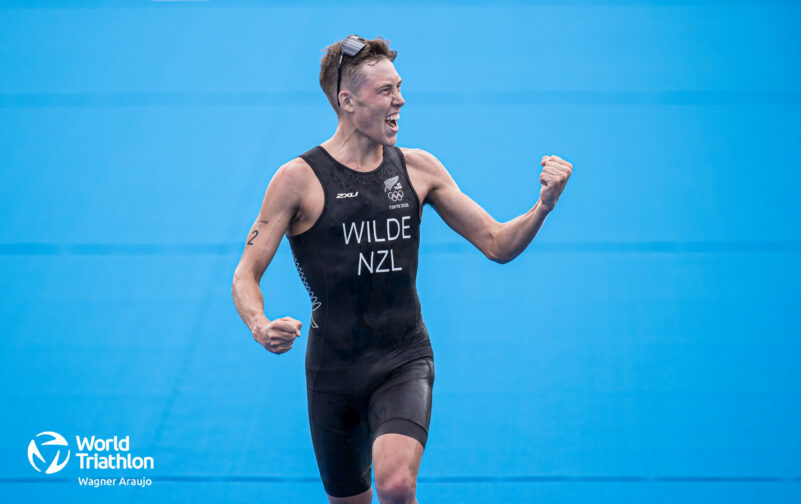 Wilde, not surprisingly, is also bullish on his new partnership.
"I'm stoked to be joining Canyon," said Wilde. "It's an incredible privilege to have such a range of high-performance bikes available. It gives me the freedom to develop my racing programme and set some challenges for the year ahead. At the same time, it's exciting to have the support and backup from Canyon. We've already got some things in the pipeline and I'm looking forward to seeing these projects come together later this year."
Specialized retains top talent
While Wilde has departed and their business is changing, Specialized haven't completely exited the sport.
Recent updates from Dame Flora Duffy and twice World Champion, Vincent Luis, will see two of their highest-profile athletes remain with the brand. Moving into his second decade on their bikes, Luis said, "Grateful for the confidence the brand is putting in me. The best is yet to come."
Both of course will be seeking to top the podium at the Paris 2024 Olympic Games, which is now just 18 months away. Duffy is already one of the all-time greats, while a home victory for Vincent in France would doubtless provide a fine return on investment.