After winning pretty much all there is to win over the past two seasons, Norwegians Kristian Blummenfelt and Gustav Iden have little left to prove in the sport of triathlon.
However, an Olympic medal still eludes Iden, as does a Kona IRONMAN win for Blummenfelt. With some commentators arguing the pair should train separately to chase their individual goals, we put that direct to the dynamic duo.
"The logic of it doesn't make sense"
When posed with the question if one would be better off without the other, both Iden and Blummenfelt were adamant that their environment was the best for both of them.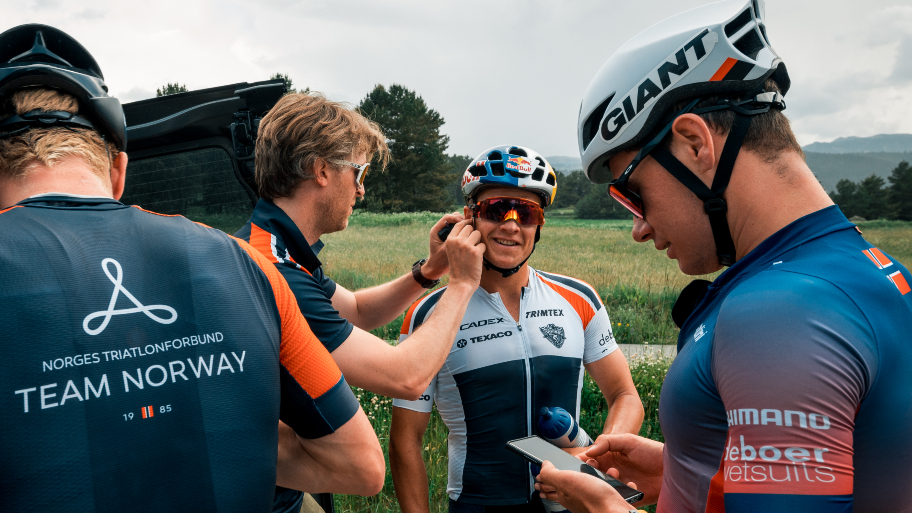 Blummenfelt said: "I think the reason that I lost Hawaii was not because we were training together, but how my season was building up. For the same reason, I wasn't the reason that he didn't win in Tokyo, as there were also six other guys between us."
Iden added: "It doesn't make any sense. If the programme is the best for me then why would it be better to change and do something else. I don't see the logic in it at all."
The pair firmly believe that in short course especially, training and working together will be key if they are to succeed in Paris. A point which Blummenfelt, the defending Olympic champion, reinforced.
He said: "In short distance there are 15-20 guys who are tough to beat on the day. In Paris we are racing more as a team than as rivals, and in short course we can work together to get the best result possible."
And summarising the recipe for success for himself and for Iden ahead of Paris, it will take "a year and a half without mistakes and a ton of hard work."
The pair kick off their 2023 season in Abu Dhabi on 4-5 March, and have been preparing at a new location for the first race of the WTCS calendar.