Home winners, or will the first titles be taken by the international entries?
From the end of one race (Wimbleball) do the debut of another (Edinburgh) will be just seven days for the very busy UK & Ireland IRONMAN team. Scotland will host its first M-Dot event this Sunday courtesy of IRONMAN 70.3 Edinburgh.
Let's take a look at who will be racing and competing for the $25,000 Pro prize purse, which will see the winners earn $5,000 each.
---
Pro Women
Edinburgh represents race two of the 'UK and Ireland tour' plans of Lucy Gossage. Race one was a couple of weeks ago at IRONMAN 70.3 Staffordshire, and saw the Duracell Bunny produce a course record breaking performance and get to dance on the magic carpet in true #doingalucy fashion. Lucy loves racing in the UK, generally produces her best performances here… but I think she will need to, given some of the swim talent that will no doubt be leaving her with a significant deficit at T1…
"I never think of myself as a favourite in a race. There are so many variables and you can't have your best day at every race. To be honest, now that I'm working again, I feel like any pressure I've felt before has been removed. I see myself as an underdog once again, just how I like to feel!" said Gossage.

"I haven't been to Scotland since I was 17 so I am really excited about seeing the city. From all accounts it's an amazing place and running around Holyrood Park should be really fun. I love racing in the UK and it always seems to bring out the best in me. With so many great races so close to home there isn't really much need to travel abroad."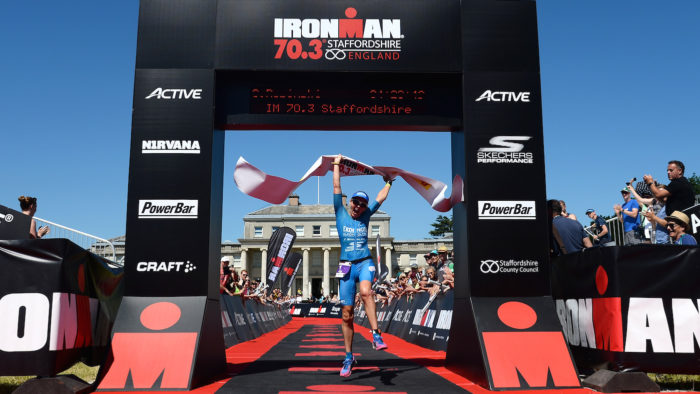 The athlete everyone will likely be chasing out of the water is Sarah True (USA). Fourth at the London 2012 Olympic Games an a multiple ITU World Triathlon Series winner, she finished second last week at IRONMAN 70.3 Mont Tremblant to Great Britain's Holly Lawrence. Strong on the run too, potential winners won't want to arrive at T2 and find that Sarah is already out on to the run course…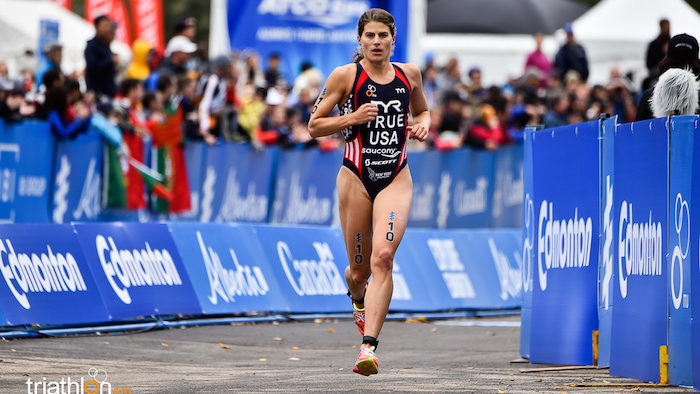 Great Britain's Emma Pallant is one of the most frequent and consistent racers on the circuit. The two-time ITU Duathlon World Champion appears to have really found her form over the middle distance now, winning IRONMAN 70.3 Weymouth last year, Challenge Gran Canaria this year and finished second at IRONMAN 70.3 Barcelona too. An easy win as part of a training day at the Royal Windsor Triathlon will have set her up well for this race. Like Lucy Gossage, she's raced (and won) a lot of races in the UK, and those two could have a very interesting battle on Sunday.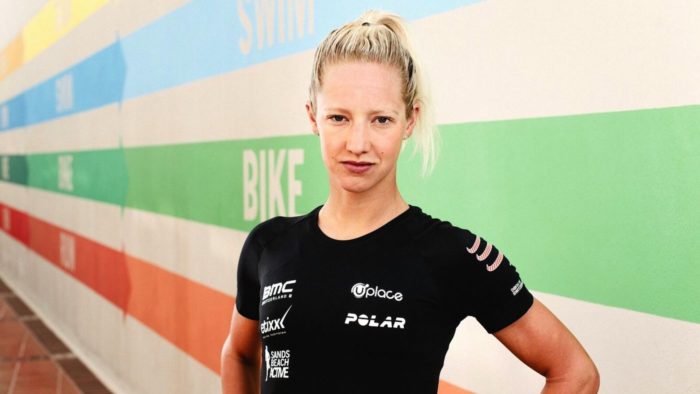 Alice Hector will be returning 'home' to Scotland to race. Alice won her first IRONMAN 70.3 title last year in Reugen, Germany, and this year has finished fourth at Challenge Lisboa and retained her title at the Volcano Triathlon in Lanzarote.
"Not too sure what shape I'm in currently, but of course am going to try and wriggle my way onto that podium if I can! If everyone turns up, it will be a super strong field at the pointy end. For me, I'm looking for one peak this year at Tennessee in September so this is a bit of a 'suck it and see' race – but it's a great opportunity to do a 70.3 in the UK. Having lived away from Scotland for a good few years now, I am a bit 'unconditioned' to the elements, so am packing some extra racing layers as we speak!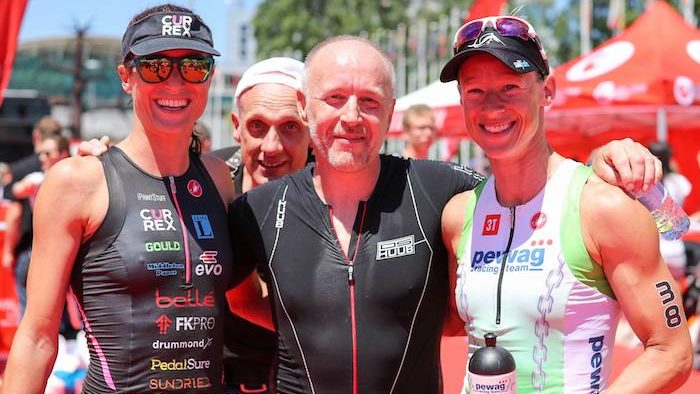 Our latest information is that while on the published start list, Helle Frederiksen (DEN), Nikki Bartlett, Hannah Drewett, Jeanne Collange (FRA), Eimear Mullan (IRL) and Agnieszka Jerzyk (POL) are among those athletes who will definitely not be racing on Sunday.
Pro Men
Back 'home' and in great form, the warm pre-race favourite is probably David McNamee. As we've noted before, statistically he has to be regarded as Great Britain's top male Ironman athlete, and in 2017 he appears to have stepped up his game again with impressive wins already at IRONMAN 70.3 Mallorca and Challenge Salou.
"I did my first ever triathlon in Edinburgh back in 2006 and to be back racing there, for me personally, is great. It's a special experience getting to race at home; I haven't had the opportunity since the Commonwealth Games to experience racing in front of a home crowd so I was always going to seize the opportunity."

"Bringing an IRONMAN 70.3 event to the capital can only boost the profile of triathlon in Scotland and any race that can come to a capital city is an impressive feat," added McNamee.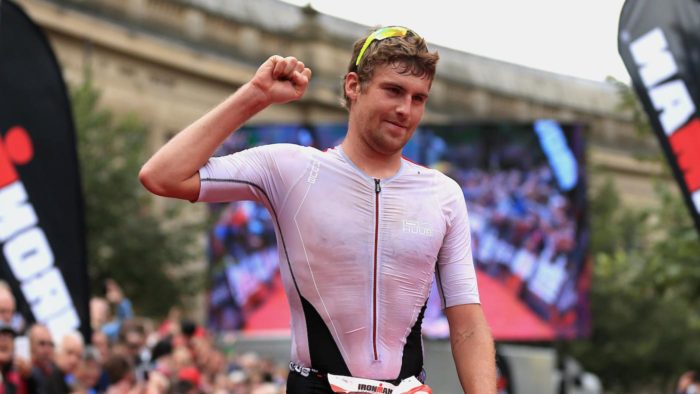 Also racing on home soil is Fraser Cartmell. He has a strong record in the UK and relishes the more challenging courses on the circuit, a three-time winer at Wimbleball and further podiums at IRONMAN UK and IRONMAN Wales. You can be sure this race will be a major 'A' race for him, so look out for the Team Pewag racing colours towards the pointy end of affairs.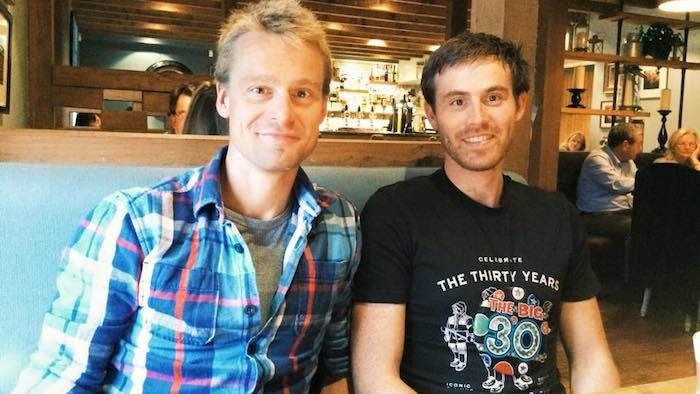 Also scheduled to race is Andreas Raelert (GER), surely the 'best athlete never to have won Kona', with five podium finishes at the IRONMAN World Championships. His season has not been stellar to date by his off the scale standards, so he will be looking to collect some valuable Kona ranking points. At his best, he is close to unbeatable – but what form will he be in on Sunday?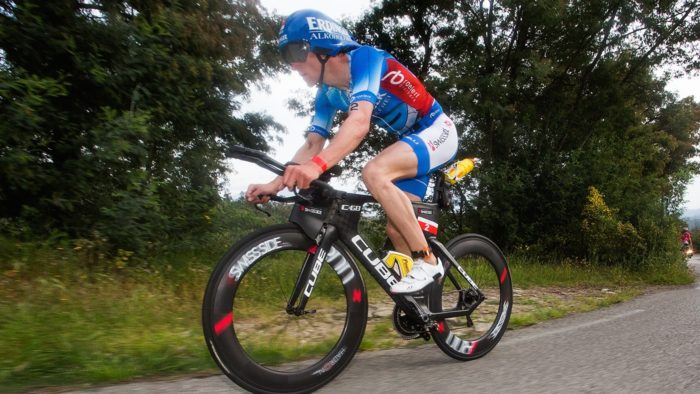 Young Brit Elliott Smales had something of a breakthrough race at IRONMAN Staffordshire two weeks ago. Third place there will have boosted his confidence no end. He's also something of a fish in the water, so you can expect him to be pushing the pace at the front again alongside Harry Wiltshire.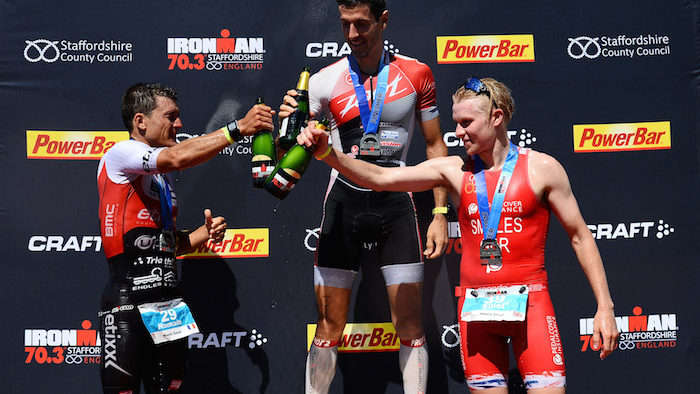 Plenty of other Brits hoping to perform well on home soil too, including Stuart Hayes, Ritchie Nicholls, Colin Norris, Richard Westover and Kit Walker.
Assuming he is racing, Andrew Yoder (USA) can typically be relied upon to produce a super fast swim-bike combination. With a second place recently at IRONMAN 70.3 Raleigh, he's more than capable of producing a strong closing half marathon too. One to watch.
IRONMAN 70.3 Staffordshire was won by an Italian, Giulio Molinari, and while he is not racing this week, the trio of Alessandro Degasperi, Jonathan Ciavatella and Daniel Fontana are. They have enough big race wins between them to be considered legitimate podium contenders in Edinburgh too.
(Though listed, we understand that Javier Gomez (ESP), Ruedi Wild (SUI) and Pieter Heemeryck (BEL) are among those confirmed as withdrawn from the race).