Few athletes analyse themselves – or share it as well in the public domain – as much as Sam Long and Lionel Sanders and the one-two from IRONMAN 70.3 Gulf Coast both had plenty to smile about after Saturday's race.
'Learning to trust myself'
For Long it was back-to-back wins in the space of a week following his victory at IRONMAN 70.3 St George, all coming on the back of him deciding to coach himself.
And he said afterwards: "To be honest, I actually was pretty worried about the race, like Wednesday, Thursday, even Friday. I told my girlfriend, my legs don't feel so good, but I just trust that the work would come through.
"I didn't really get to celebrate the win last week but we said, let's come to the Gulf Coast and enjoy a beach vacation after getting the double. So now I can really do that."
Talking about his decision to split with coach Dr Dan Plews and look after that aspect himself he added: "I think it's been a huge difference maker. It's been a long time coming. Just learning to trust myself, making decisions more on the fly.
"I've always been really in tune with my body and listening to it, and so I think I had a tendency actually to either not push nearly hard enough with coaches or to push way too hard.
"I just know exactly where that line is. My body tells me that every day, and so I just listen. That's it really. It sounds too simple, but it kind of is for me."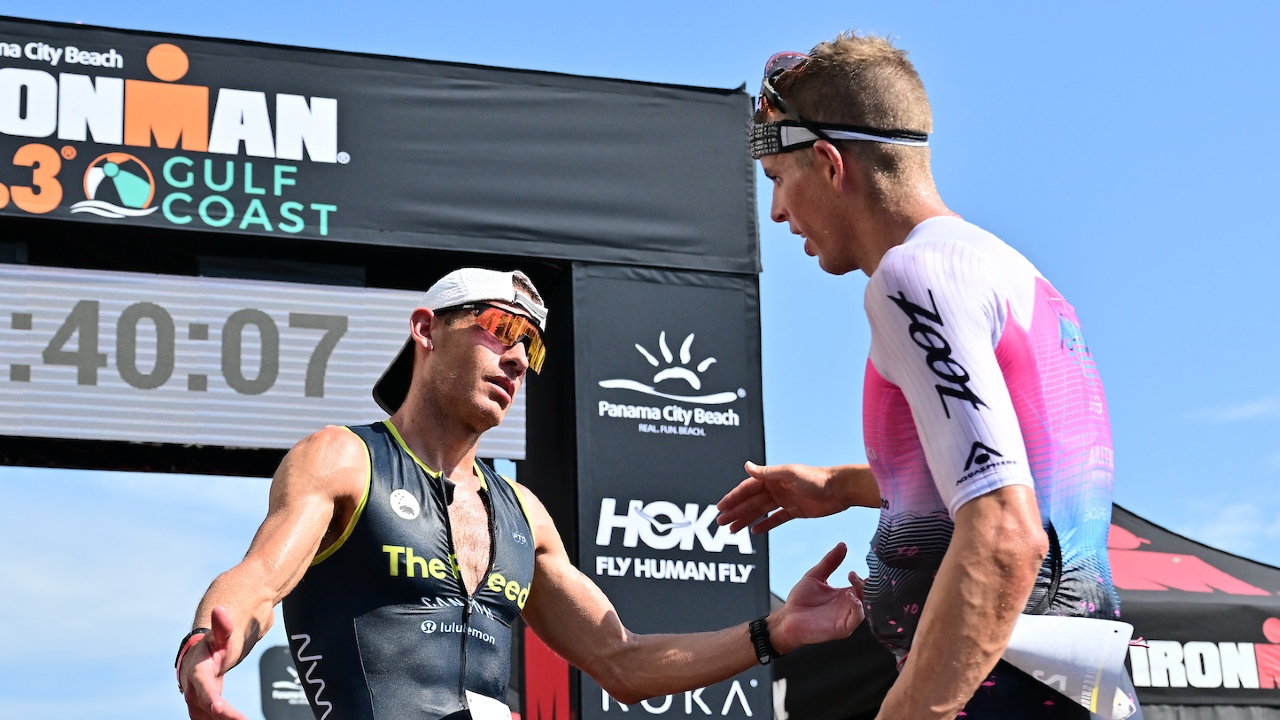 Survival mode
Sanders, who also raced last weekend, finished just under four minutes back in second and was happy to see continued progress, saying: "I'm looking at it as a season, so I want each race to be a little bit better.
"And this was a little bit better than last weekend. Still have a long way to go, but I'm happy with the performance, and I'm happy being able to fight back for second.
"I felt horrible last weekend. I don't feel that I recovered really, like, the day before the race. Still felt bad. And so I was in survival mode the entire time."