Ellie Salthouse proved a point with her victory at the GWM IRONMAN 70.3 Melbourne on Sunday.
Beforehand she'd called it a "salvage" mission in her final race of the season after a frustrating year compared to multiple wins in 2021.
Two weeks earlier she'd come 13th at the 70.3 Worlds in St George and said of her return to racing in her native Australia: "I just want to have a race I'm proud of and have a performance that reflects the training I've done."
And that was exactly what she produced in Melbourne, putting the hammer down right at the start of the run as she powered to victory from New Zealand's Amelia Watkinson.
Perfect end to season
And the Brisbane-based athlete admitted afterwards: "I've had a really tough year this year, so to finish it off with a win, with my family here watching and supporting means a lot, it's a nice way to finish the season.
"The support was incredible, my Dad and my partner and one of our best friends came down to support, I've got a lot of family that live down here in Victoria, having them all out on course giving me splits and encouragement meant a lot and helped me get to the finish line."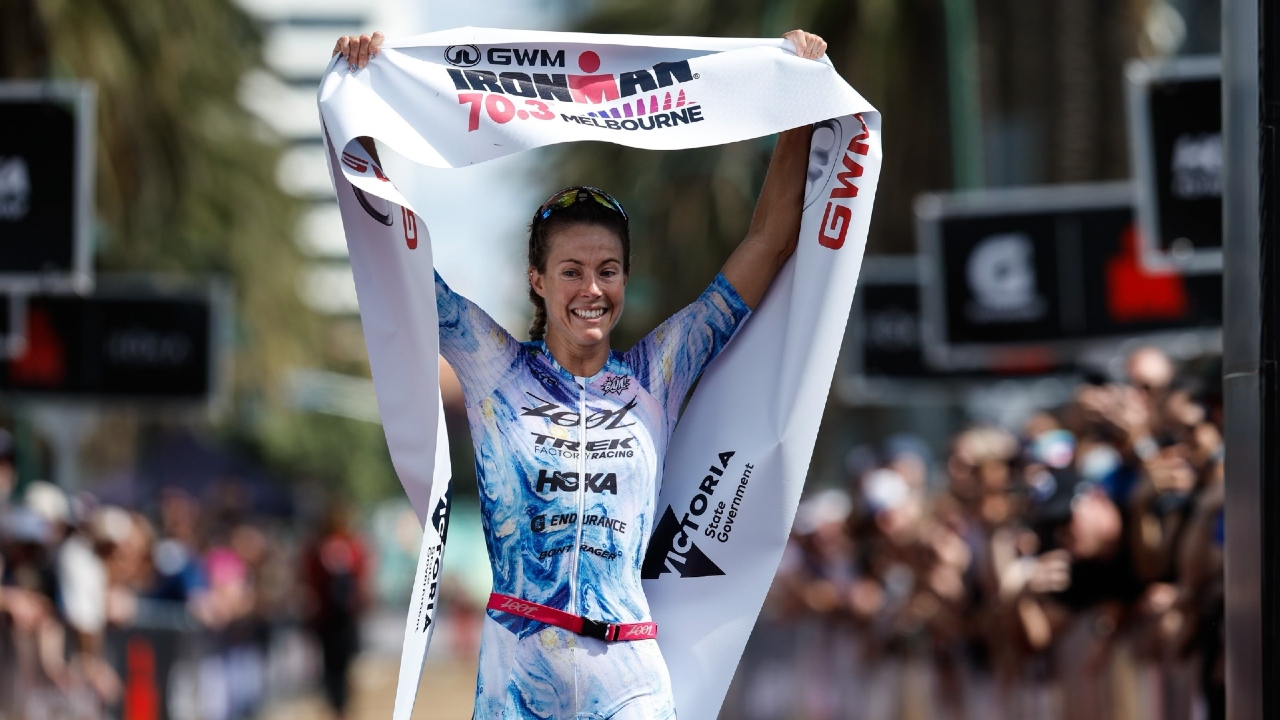 There was plenty of interest in the women's race leading into the event with a host of top athletes lining up and race day did not disappoint with Salthouse, Watkinson and Lotte Wilms (NED) battling it out.
"I knew Lotte would get away on the swim so I tried to find her feet but she got away quickly from the start so I just tried to reduce the deficit to her and then I got on the bike and was riding solo for about three quarters of the ride and then Amelia caught me and then we caught Lotte and formed a little group for the last 25km," said Salthouse.
I just backed the run legs from that point.
"I just wanted to get out fast, and found the lead pretty much straight out of T2 and backed my run and I'm lucky that my legs came through.
Change of fortune
"Results-wise this year has been tough, there's been a lot of unfortunate events that have happened during my races this year, just unlucky things and some lacklustre performances," she said.
"I really wanted to finish my year and put down something I was proud of and something that reflected the training and hard work that I've been putting in so this one means a lot and I'm proud of this one, it's a really nice way to finish the season and a good platform for next year."