Course record smashed in Denmark
Maja Stage Nielsen secures Kona start with third place in Copenhagen
There was definitely an air of 'fast' in Scandinavia over the weekend. While Boris Stein was smashing records in Kalmar on Saturday (HERE), Anne Haug was doing similar at IRONMAN Copenhagen.
While there was just one Kona Pro qualifying slot on offer in Copenhagen on Sunday, Germany's Anne Haug – as a World Championship podium finisher in 2018 – only needed to validate for her return to Hawaii this year. No pressure? I suspect that pressure increased when she punctured towards the end of the bike leg…
Starting the day exiting the swim alongside home athlete Camilla Pedersen (who qualified at IRONMAN Wales last year), the day started smoothly enough for both, with almost a three and a half minute advantage over Maja Stage Nielsen (DEN).
#KMDIMCPH – Top 5 women are out of the water: @allimactri 51:02, @haug_anne 51:04, Stage Nielsen 54:27, @VesterbyTri 54:29, @reneekiley_ 56:49 pic.twitter.com/aFe9MAyNdv

— IRONMANLive (@IRONMANLive) August 18, 2019
It was Pedersen who initially lead the way on the bike, though the duo were rarely separated by more than 90 seconds over the opening 90km
#KMDIMCPH – @allimactri is hammering at the front, but she has ahard chasing @haug_anne about 1 minute behind. Gaps at km 63: Haug +1:01, @VesterbyTri +5:50, Nielsen +6:13, @reneekiley_ +11:42 pic.twitter.com/Q2m4poZWpr

— IRONMANLive (@IRONMANLive) August 18, 2019
By 100km Pedersen and Haug were in close order, remaining that way for the next 40km before the German extended her lead to just over two minutes with transition fast approaching.
#KMDIMCPH – @haug_anne is on the way, she opened up a gap on @allimactri pic.twitter.com/FQ6mjSD0xt

— IRONMANLive (@IRONMANLive) August 18, 2019
Into the last 10km, and Haug then suffered a rear (disc) wheel puncture, and was going to have to take it very gently in the final stages to reach T2. She did just that, her lead reduced to little more than a minute, which Pedersen further slashed with a speedy transition, to start the marathon just 29 seconds apart.
#KMDIMCPH – Top 5 off the bike: @haug_anne 5:31:20, @allimactri +1:06, @VesterbyTri +8:45, Stage Nielsen +16:54, @AngelaNaeth +17:46 pic.twitter.com/lnfVBoN21a

— IRONMANLive (@IRONMANLive) August 18, 2019
Haug is perhaps the best runner in women's long distance triathlon, and it was then no surprise to see that was the closest that Pedersen would get. More than nine minutes clear at the midpoint of the run, Haug finished with a 2:57:26 marathon an a record-breaking finish time of 8:31:32.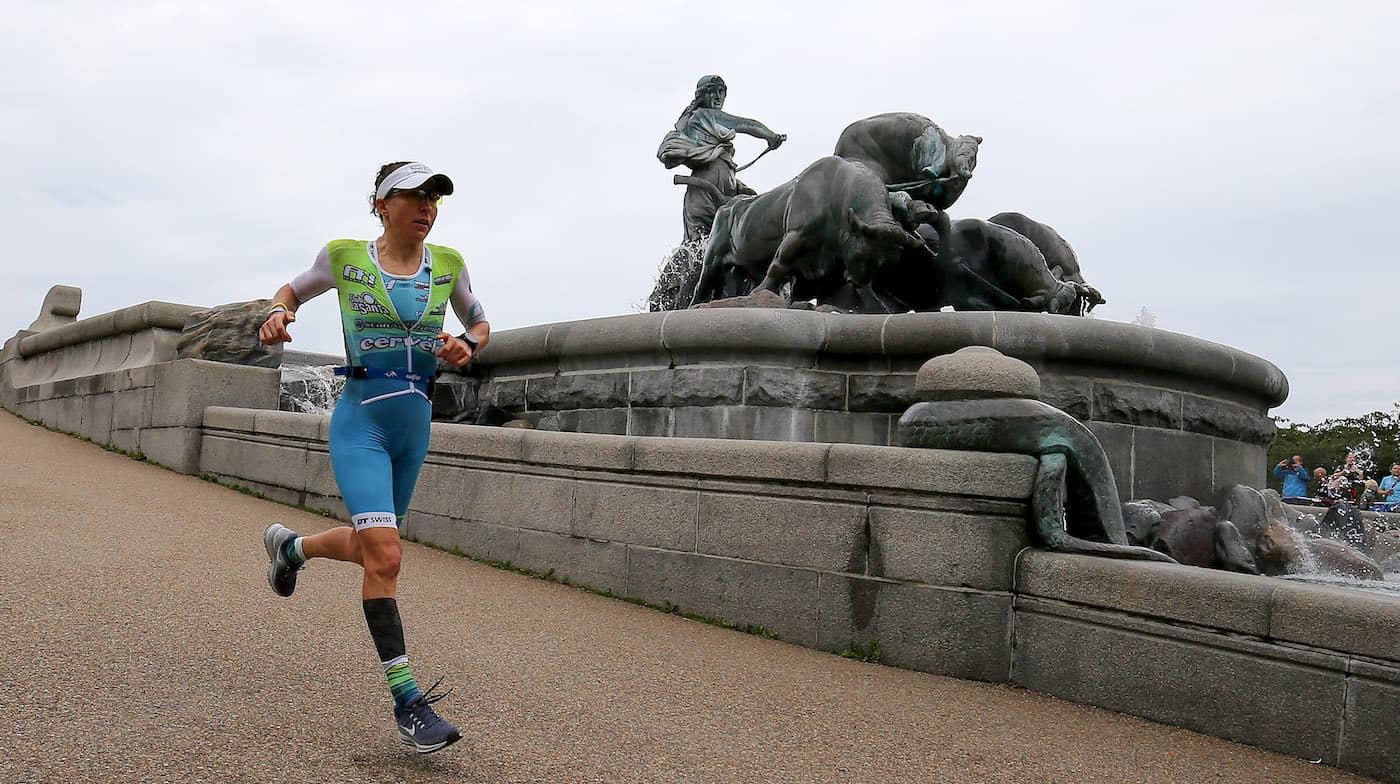 With Haug validating her Kona slot and Pedersen already qualified, the slot was taken by a very happy Maja Stage Nielsen who finished in third, one place in front of Angela Naeth who has been through so much in recent weeks, to come up one place and less than five minutes away from that final slot.
https://www.instagram.com/p/B1UTer6ADL1/
A fast day for Age-Group athletes too
Plenty of speed from the amateurs too, with THIRTY FOUR Male AG athletes breaking the nine hour mark. Fastest overall was Philipp Herber (GER), who eight weeks after breaking his collar bone became the eighth (from eight) of the 2019 Specialized Zwift Academy athletes to secure their start in Hawaii. He finished in 8:19:14.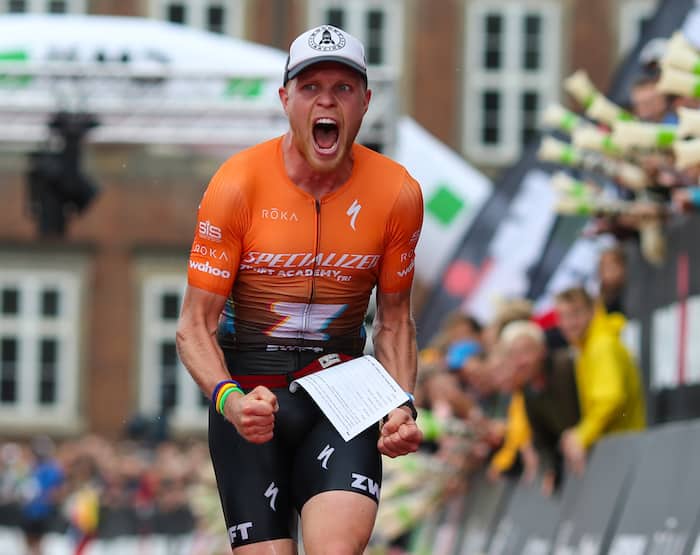 Plenty of British Age-Group podium too, all summarised below.
IRONMAN Copenhagen, Denmark – Sunday 18th August 2019
3.8km / 180km / 42.2km
PRO WOMEN
1st – Anne Haug (GER) – 8:31:32
2nd – Camilla Pedersen (DEN) – 8:49:23
3rd – Maja Stage Nielsen (DEN) – 9:02:49
4th – Angela Naeth (CAN) – 9:07:28
5th – Michelle Vesterby (DEN) – 9:09:22
6th – Simona Krivankova (CZE) – 9:20:49
7th – Pleuni Hooijman (NED) – 9:21:44
8th – Melanie Baumann (SUI) – 9:35:14
9th – Alyssa Godesky (USA) – 9:43:08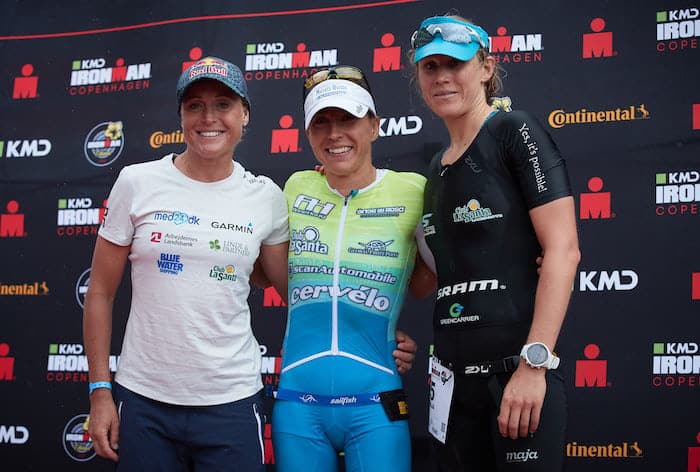 Great Britain Age-Group Podiums
Laura Fidler (F35-39) – 2nd – 9:50:52
Zoe Smith (F35-39) – 3rd – 9:56:38
Kerry Hickson (F40-44) – 3rd – 10:06:00
Anette Freyer (F50-54) – 2nd – 10:47:27
Mary Norman (F55-59) – 3rd – 12:15:12
Jocelyn Cheli (M25-29) – 3rd – 8:52:34
Jason Williams (M35-39) – 3rd – 8:39:15
Terrence Murphy (M70-74) – 2nd – 14:06:31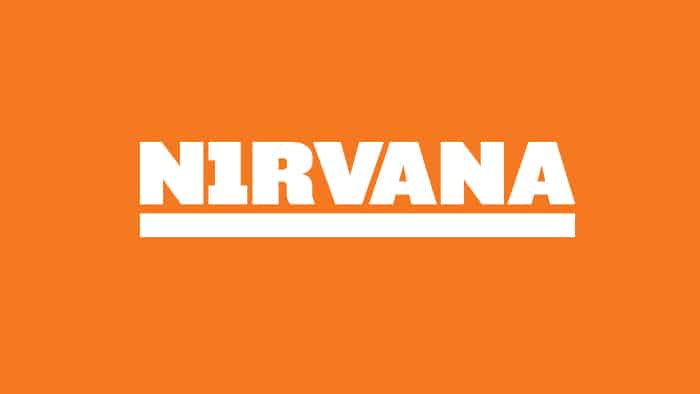 Nirvana Europe is the Official Travel Partner to the European IRONMAN Tour. It has been providing athlete-friendly accommodation at IRONMAN events since 2005, as well as providing extra travel services to create stress-free experiences for both athletes and spectators.
There are incredible benefits of travelling with Nirvana to Kona this year, including transfers to and from the airport on the island, orientation tours of each leg of the race and a great house for events, product launches and workshops! Check out their full, customisable service offering here: https://www.nirvanaeurope.com/en/events/ironman/kona