One of the most eye-catching comebacks ahead of the women's race at the IRONMAN World Championship in Kona is that of Sarah True.
Formerly Sarah Groff, the American was fourth in that never-to-be-forgotten finale at the London Olympics in 2012 when Nicola Spirig just pipped Lisa Norden to the gold.
And after transitioning to long-distance racing, she was also just one spot off the podium on her Kona debut in 2018.
She took time off from the sport to have her first child, giving birth to her son in 2021.
But she's returned to competitive action this year – and in some style. Her first race back saw her win IRONMAN 70.3 Eagleman and then she booked her Kona spot with victory at IRONMAN Lake Placid.
After that win – by over 16 minutes to Heather Jackson – True said: "I took a three-year hiatus from IRONMAN racing, came back slowly and didn't put a date on it but I just wanted to race for the love of the sport – I didn't really care about the result, but it's really nice to win!"
'Hey coach, look in TrainingPeaks'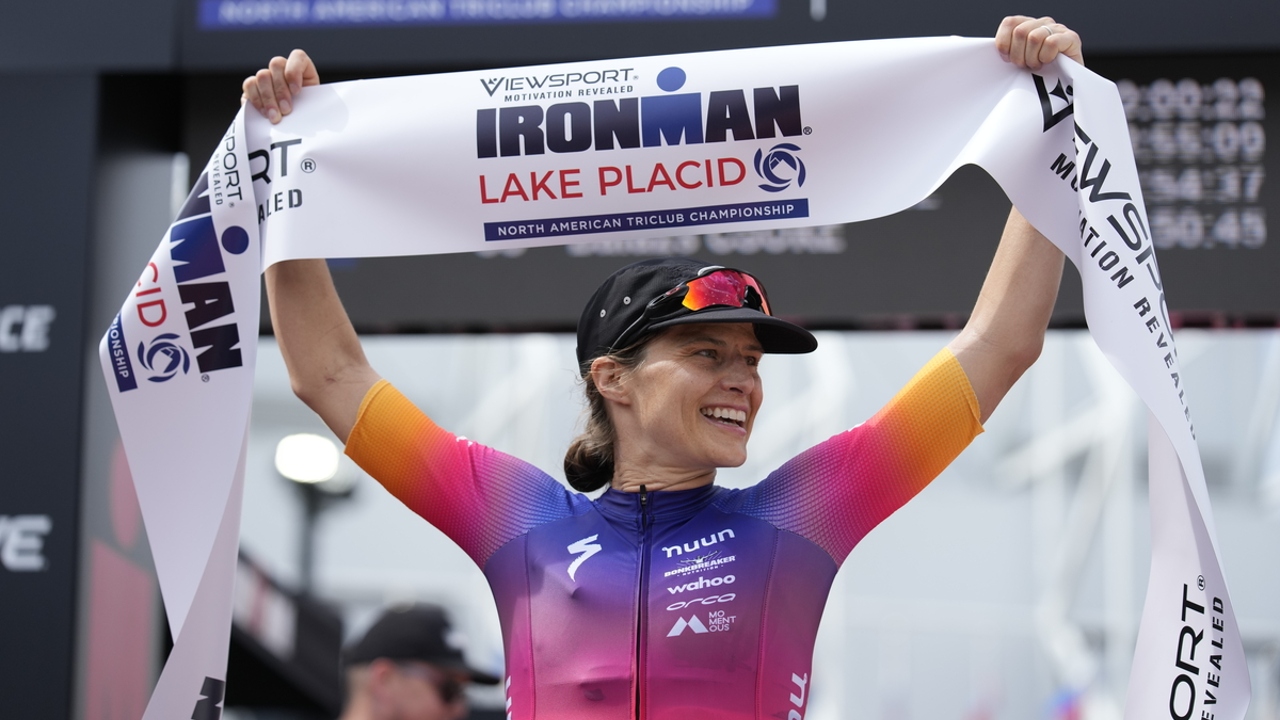 This week her coach Dan Lorang told us how the comeback came about, saying: "I coached Sarah before and when she became pregnant and then her child was born, we always said perhaps she might come back at some point.
"I basically said to her, okay, at the moment when you are able to do 15 to 20 hours of training in a consistent way and over some weeks, give me a call and we can talk about bringing in some structure.
"And then suddenly a little bit down the line she wrote me a message which said 'hey coach, look in TrainingPeaks'. I had a look and it was great to see she was doing some good work!"
But resuming training and returning to racing are two very different things and Lorang added: "She then told me she wanted to be back racing so we put together the training plan which was adapted to her new life. She's also doing studies so while she wants to perform at the highest level for sure, realistically she also has a busy life beside that.
"So she was really happy to get that IRONMAN win at Lake Placid to make the qualification for Kona and basically after she asked me 'what should I do now?' and I said now you've got the spot, let's go for it and just have a good day out there. So we will see what happens."
And looking at the bigger picture, Lorang also says that True is the latest athlete to show what can be achieved after taking time out to start a family.
He explained: "It's great that she was able to come back. I think it was also a nice example for a lot of other women out there to see what is possible and what you can also manage. So that's why I'm extra happy to support her in this project.
"She's a really great personality too – I got to know her in her ITU times when she was Sarah Groff – you could see she was a special person and talent and I'm so happy to see her back in Kona."