Even if you have a running style that has you seemingly floating like Gustav Iden, any IRONMAN is going to hurt. Nobody said that winning the IRONMAN World Championship would come easy!
After a (course record) 2:36:15 marathon, followed a front pack swim and 4:11:06 bike split, he crossed the famous finish line on Ali'i Drive to set an all-time course record figure of 7:40:26. He needed that level of performance however, as it took until almost 36km into the run before he could finally pass another rookie, Sam Laidlow, and hit the front.
One and done?
While he still looked fresh at the finish, he spoke shortly after crossing the line about just how deep he had to dig.
"That was so freaking hard. I was worried that the legend of the island was killing me. Everything was going pretty smoothly until I caught Sam Laidlow, the legend, and then when I passed him, oh my god, the island really tried to pull me down. But I think my hat must be stronger than the legend of the island."
That, of course, was a reference to the now infamous hat he found on a street in Tokyo.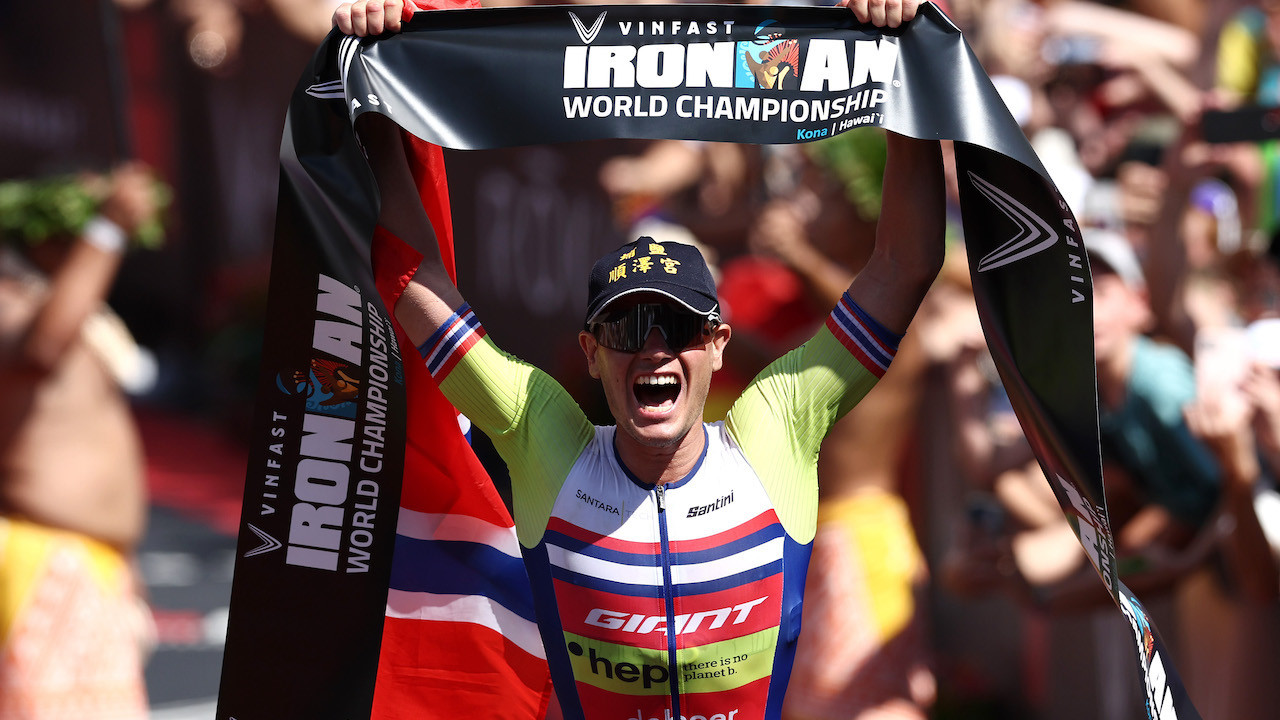 "That was so, so epic. I'm so proud of Sam and Kristian [Blummenfelt] for making the podium – even though Kristian should have come second! – but we'll have to try again later, I guess. I'm not sure if I'm coming back here… this was too hard."
The efforts of the day hadn't eliminated the sharp humour of the now IRONMAN and IRONMAN 70.3 World Champion, who – following Chelsea Sodaro's win on Thursday – showed again that a Kona first-timer can find success.
"I executed my plan quite well actually. I was supposed to really push from the Energy Lab. Kristian was pushing on the hill out of Energy Lab and I waited a few minutes more and pushed when the wind changed. I think my plan was pretty solid for a rookie, because apparently you can't win here the first time."
He was similarly understated about what was a truly record-breaking day, which also saw the entire top-10 finish in under eight hours, as well as four of them going under the previous all-time best figure.
"Yes, I think three or four guys also broke it? I can't only blame the conditions, I think people are in quite good shape as well."