This is a preview piece for IRONMAN Portugal-Cascais, which was won by Belgian Pieter Heemeryck and Frenchwoman Marjolaine Pierre. You can read about their races here.
Just one week after triathlon's women's IRONMAN World Championship in Kona, where Britain's Lucy Charles-Barclay took a maiden victory in a blistering course record of 8:24:31, long-distance racing returns with IRONMAN Portugal-Cascais 2023.
Chasing slots for the 2024 IRONMAN World Championship events in Nice (women) and Kona (men), stars such as Germany's Patrick Lange and Anne Reichsmann will line up along with the seemingly ever-present Australian Cameron Wurf.
We have all the details you need on start times and how to watch live. Additionally, you can find our preview of the men and women's fields, with tips on who to keep an eye on.
Start time and how to watch live
IRONMAN Portugal-Cascais will take place in Cascais on Saturday October 21, with the athletes starting in the water of the Praia da Ribeira.
The racing will begin at 07:40 local time for the men and 07:41 for the women, with coverage beginning from 07:30 local time. This corresponds to 08:30/08:31 in Central Europe and 02:40/02:41 on the East Coast.
The race will be broadcast live, which will be available via Outside Watch via web, mobile or connected TV app. As always, the IRONMAN Tracker app on mobile devices is your essential addition if you want to check out the race data as it happens.
Pro Women
In the women's race, French World Long Distance Champion Marjolaine Pierre heads the start list as the PTO World #16 makes her full-distance debut after a successful year over the middle distance and long course race in Ibiza.
Racing her first Ironman of the season, German Anne Reischmann has also had a great year, with the PTO World #24 earning two podiums and finishing in the Top 10 at the PTO Tour US Open in Milwaukee and the IRONMAN 70.3 World Championship in Finland.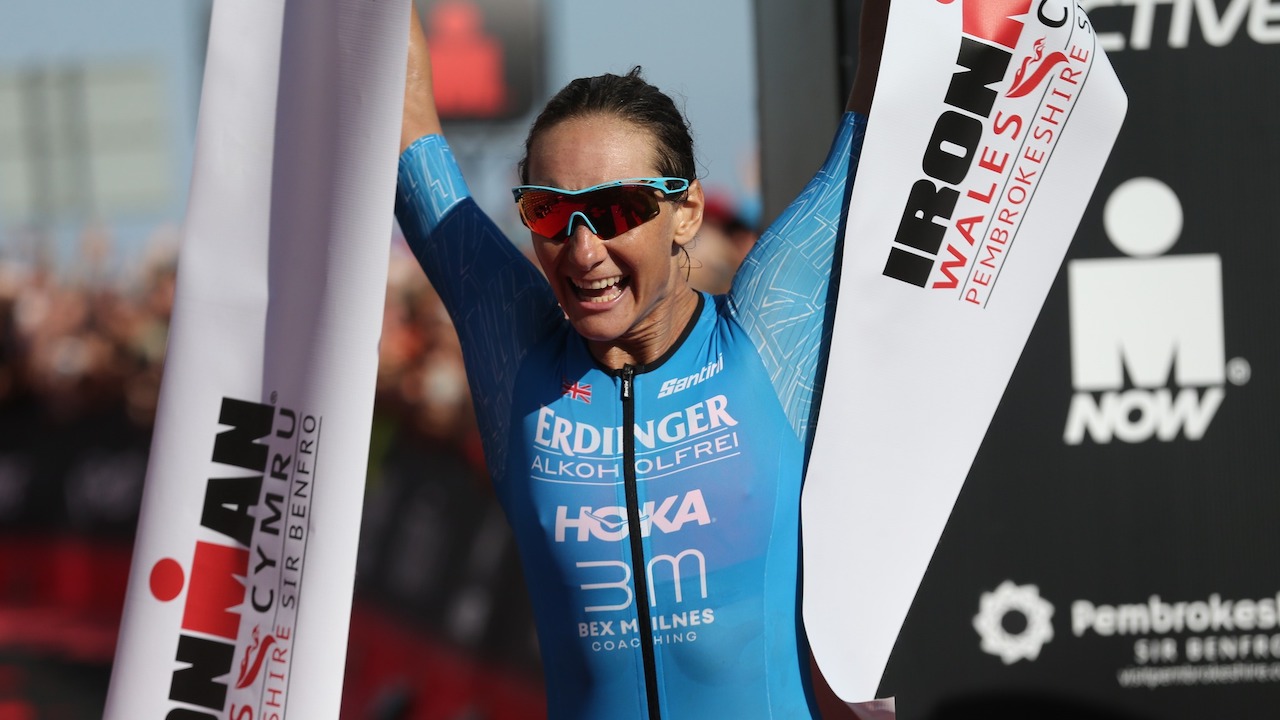 Likely to be battling Reischmann and Pierre for the podium, Britain's Nikki Bartlett is one of the more experienced athletes in the field and after winning IRONMAN Wales in September, will be chasing back-to-back victories. Second here over the half-distance last year, the 36-year-old will be looking to go one better this weekend.
Pro Men
Patrick Lange, the IRONMAN World Championship runner-up in Nice last month, will be the heavy favourite for the win here. The lightning-quick runner will aim to stamp his ticket to next year's world championship in Kona, a venue where he has twice won.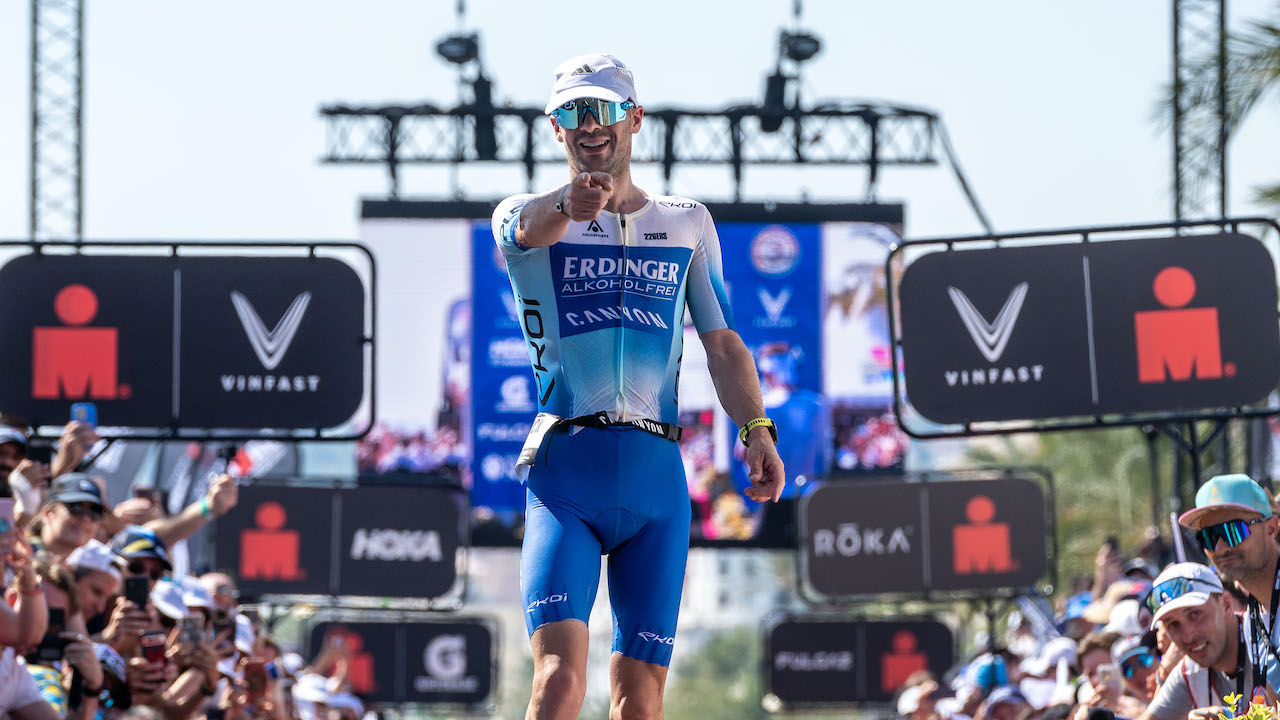 Facing up against Lange, IRONMAN 70.3 European Champion Pieter Heemeryck of Belgium will be racing for the first time since winning on home turf at Knokke-Heist. The 33-year-old, who didn't finish in Nice, has had a breakthrough season and currently sits at PTO World #6.
Talking of breakthroughs, Australian Josh Amberger picked up his first win in three years earlier this month, as the 34-year-old prevailed against a solid field in Malaysia at IRONMAN 70.3 Langkawi. Fourth at IRONMAN Lake Placid, Amberger is a real threat to the podium here.
From Denmark, Miki Taagholt will be one to watch, as is countryman Thor Bendix Madsen, who will line up for just his second Ironman having impressed on his debut with a 7:45 at IRONMAN Sweden last year. Both powerhouses on the bike, the pair have the skillset to put Lange under pressure in Portugal.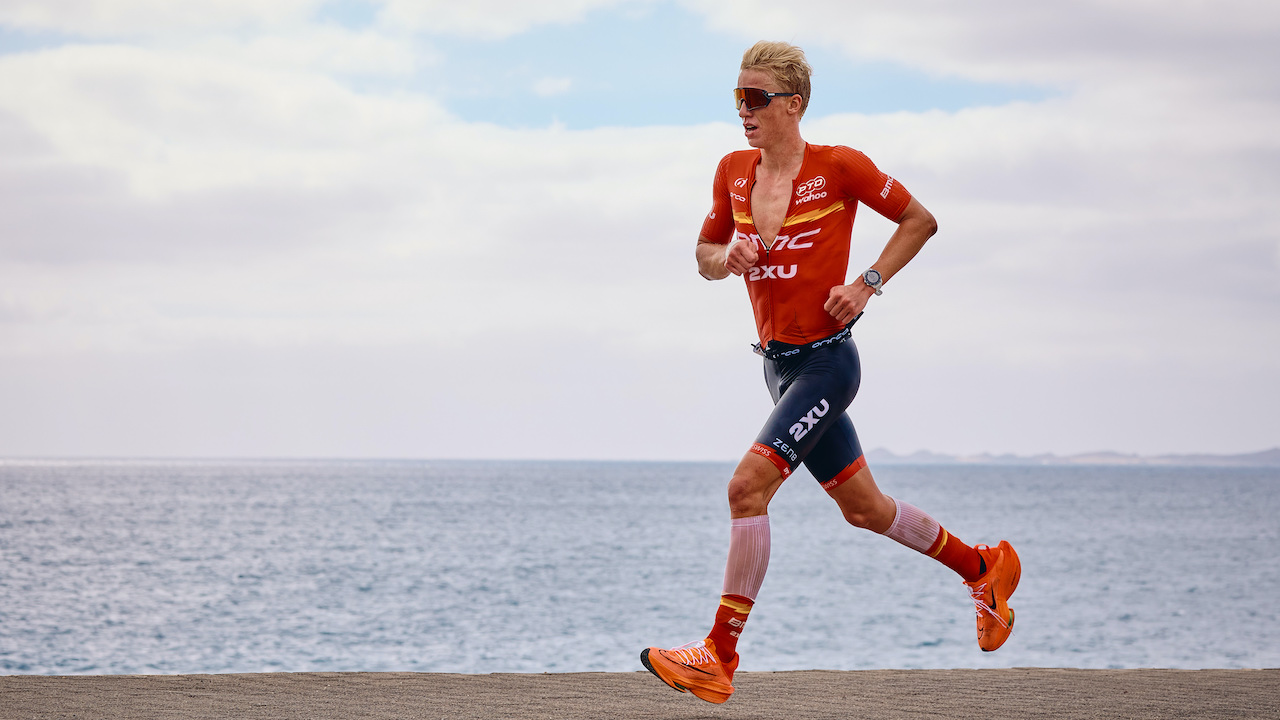 Frenchman Clement Mignon stands out as the biggest threat from the remaining contenders, with the IRONMAN France champion returning to racing after a Top-10 performance in Nice. Having also won the World Long Distance Championship earlier this year, the 24-year-old can take the race to the best.
Prize Money: What's on the line?
The prize purse on offer this weekend is $75,000 – with the winner collecting a $7,500 share of that total.
In addition to money, there will be a total of four qualifying slots for the IRONMAN World Championship, with two for the women in Nice and two for the men in Kona next year.
The total funds will be paid ten-deep, as follows:
$12,000
$7,000
$4,250
$3,500
$2,750
$2,250
$2,000
$1,500
$1,250
$1,000
Following the recent significant changes to the PTO's World Ranking System, the status of a race will play a notable part towards the ranking points that an athlete can earn, with those points determining the year-end world ranking position and thus, potentially, a share of the $2million bonus, which will now be shared by the top-50 athletes, rather than the top-100 of previous years.