This promises to be a year like no other for long-distance triathlon with not one but two IRONMAN World Championship races – in St George and Kona.
The delayed 2021 running of the Blue Riband will take place in Utah on May 7, with the return to the sport's spiritual home on the 'Big Island' set for October.
It is a fascinating men's landscape as we head into a mouthwatering 12 months, with short-course superstars threatening to beat the best over the full distance.
The likely scenario of Norwegian superstars Kristian Blummenfelt and Gustav Iden locking horns with Jan Frodeno, Alistair Brownlee, Lionel Sanders, Patrick Lange et al is quite something.
With Iden already saying he will race St George but could skip Kona, that rumble in Utah may be the only time all of the big players line up together at the start.
St George and Kona analysis
Despite that, two-time IRONMAN World Champion Chris McCormack has no doubt in his mind about which race matters more.
We sat down with the Aussie great to get his detailed take on what might happen in 2022 as the world's top men get ready to face off in epic combat.
He told us: "I think any Ironman is a tough battle, and if Jan (Frodeno) opts to race this event in St. George it will be awesome to see this go down.
"I think Patrick Lange is not done yet, unless he is happy in his life. He has a dynamic run that I think will benefit from the Norwegians' race tactics. Frodeno is class always, and then Alistair Brownlee, who has had a terrible time with injury, is still able to do incredible things at this distance.
"In St. George I would look at athletes like Joe Skipper who will love this course, along with Cameron Wurf and Sebastian Kienle. A fit and injury-free Alistair Brownlee could easily dominate a race like St. George. It does not have the heat and humidity sting of Kona and is a completely different race. It will be a great one to watch.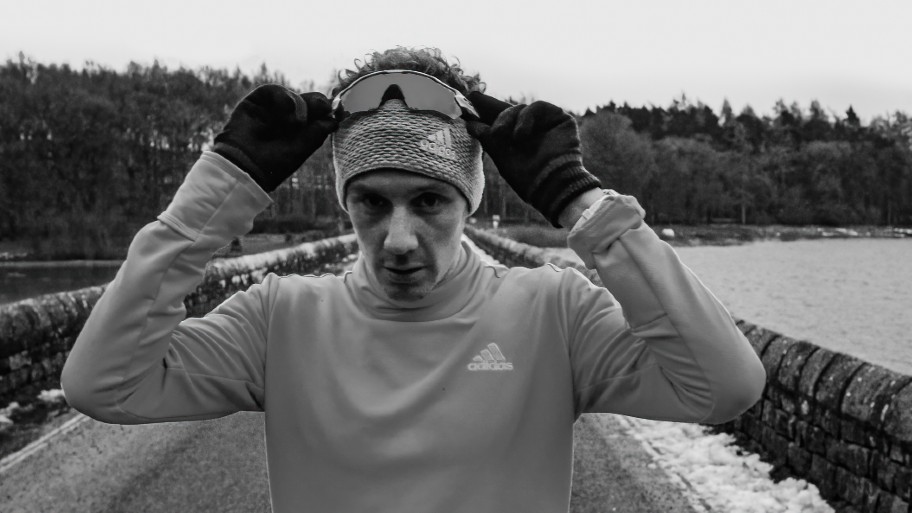 "But for me and this is just a personal thing, I'm not really that excited about St George. This sport is littered with champion athletes and winning St George sure will give you a world title. But legends are built in Kona. That race has a mystique and a history that needs to be conquered, and to me this is where I want to see the showdown."
The appliance of science
While the arrival of Blummenfelt and Iden on the Ironman scene adds a fascinating new element to the full-distance radar, McCormack says the evolving cast of personalities is nothing new. What is though, is the way that science is transforming performances.
"It is super exciting times, but to be honest we see this every generation. Prior to them it was Jan Frodeno and Patrick Lange coming over from short-course. Then Alistair, and now the Norwegians.
"The advancement in science and equipment now is truly the exciting thing. The power is not up from years past. When you download the power numbers of all these athletes, it is not any different to the generations before in real terms.
"What has been incredibly dialled-in is uniforms, the science of food and nutrition during a race, and the onset of power numbers racing and incredible bike positions and equipment that eliminate the frontal drag of the athletes.
"This has changed the entire cycling game and was something Lance Armstrong mentioned he would do when he came to the sport.
"The new equipment options and electronic gears have given this aerodynamic advantage a huge upside. 300-310 watts average now drops a low four-hour bike ride in many cases.
"Those power numbers once would deliver you a 4:15-plus bike ride split – and that is a huge difference."
Macca on Norwegian stars
McCormack is a big fan of Blummenfelt and Iden – both featured in Super League as wild cards in 2021, while the former will take part in Sub7Sub8 in 2022. He believes they are a breath of fresh air for the sport, with their mindset and approach to racing.
"The Norwegians have a science approach from the onset of their training, and the belief (which I share) that athletes thrive training with other athlete stars.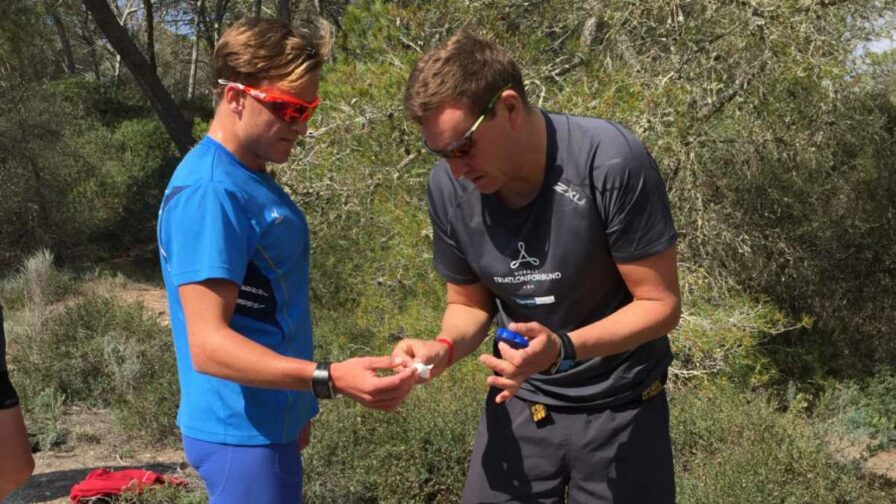 "The shift to individual coaches having individual athlete stars is limiting. Improvement comes from exposure to talent and each other, and the Norwegians (like how the GBR athletes benefited from the Brownlee brothers) training with each other is a huge thing.
"These guys are super exciting from my perspective because they race. The one issue I did have with the generation prior to the Norwegians is their lack of racing.
"Doing five races a year just doesn't cut it, in my opinion. I love the old-school approach these guys bring now with a full racing season and a heavy calendar and a no-nonsense approach to competition, training and racing.
"It is refreshing and this attitude is self-fulfilling. The success breeds more appetite for it. The ring rust on these athletes is non-existent.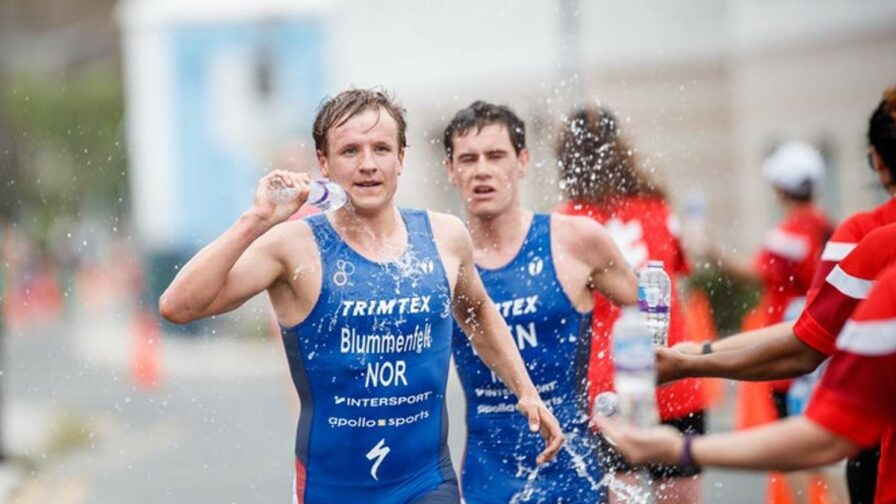 "Many of the modern-day athletes you don't really know from their racing, but more so from their social media profiles. Social media content creation does not equal results.
"The Norwegians post little but race lots and that is what I love about them and their commitment to breaking down the walls. I think they are exciting to witness and watch, but like all generations they will eventually be matched by their peers and the game will continue to improve.
"I called Norwegian success years ago and everyone laughed at us. When we selected Kristian for the Sub7 race, everyone was asking, "Why you would pick someone who hasn't done anything?" What a difference 14 months makes.
"To be fast at this distance – and I mean really fast – has a little to do with physicality (let's face it all the professionals are pretty gifted) and way more to do with desire, belief and a lack of accepting the status quo. These guys have been like this for years and you are now seeing the fruits of this attitude mature. It will continue for quite a while."
'Last Dance' for Frodeno?
While the Norwegians are the new kids on the block, the GOAT still remains. And at the age of 40 could 2022 be 'The Last Dance' for Jan Frodeno at the highest level? McCormack believes his focus will be on that return to Kona in October.
"Jan is a clever athlete. He won't get caught up in trying to prove anything to anybody," said McCormack.
"He knows Kona is the race that defines the sport and the race that non-triathletes know about. This is the race he will want to win, and I have a gut feeling he will focus only on being ready for that event.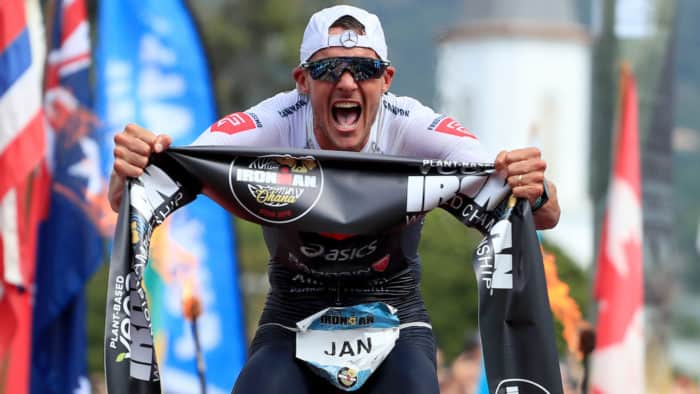 "He is not silly and will only race if he is ready. He rarely races when you look at things and the last two years it has been only in events he was ready for, or controlling.
"I think the Norwegians right now present as the talent and that is a given, but they need to win Kona. We talk like this is a forgone conclusion. I can give you a lot of champion athletes who never did. It is not a given. They have the talent to do so, but so have many people before them, and until they do it, then they are just athletes who could possibly do it.
"Jan Frodeno knows how to do it. He will rise to the challenge and set the event up. He has great race smarts and can control the players around him to give him benefit. You need to look at the racing styles of these athletes and see how it will compliment the racing and potentially benefit others.
"The swim will be critical as will the bike and Jan has all of this covered. The run speed will be next level but you have to bring in athletes like Patrick Lange and others into the mix when you bring the run into play. It will be an awesome year of racing."