A record-equalling six-time IRONMAN World Champion himself, Mark Allen knows exactly how to win the sport's biggest race. And he also has an unmatched record in Nice with 10 victories from 10 attempts so who better to run through the leading contenders ahead of Sunday's showdown on the French Riviera, the first time the IMWC has taken place in Europe.
I was looking down the list of competitors, and at first I thought, there's not that many guys who really have a chance of winning this. And the more I kind of dug into it, I think there's a lot of guys who actually have a chance to win.
In general terms, I think anybody who's had some experience riding this bike course is going to have a huge advantage. Not so much because they'll know how to take the turns and all that. Some guys are going be a little better than others but most of the top guys are going to be within the same range.
No, the main advantage if you've ridden this course, you're going to know how to pace it, you're going to know how to stay on top of your power and you won't get distracted by thinking, oh, it's going to get easy. You'll know that it's not going to get easy.
But this is not just a bike race, you're still going to have to run 42k. And it's a dead flat marathon, if you get rolling, you can be running 20-30 seconds a mile faster than somebody else and so you can make up ten minutes, maybe even 15.
Can Jan Frodeno do it?
So you might have a Cam Wurf who could just crush the bike course or maybe Joe Skipper's going to crush the bike course and then run a 2:45 marathon, but if somebody else runs a 2:32 or less, you know who's going to win it.
And so that's what I think could be Jan Frodeno's weakness. I don't think he's as fast as some of the other guys and he's not going to get 12 minutes on somebody on the bike.
Clearly he has an extra motivation because it's his final World Championship race. Knowing that there's no more tomorrows, it frees you up to actually go to a depth that maybe you never do otherwise.
But the other side is, let's look at the reality. He's older than anybody else in the field at an age [42] that is pretty darn old for endurance sports. And this is a very hard course. This is not the kind of course where you just sort of put your head down and drill it like Kona.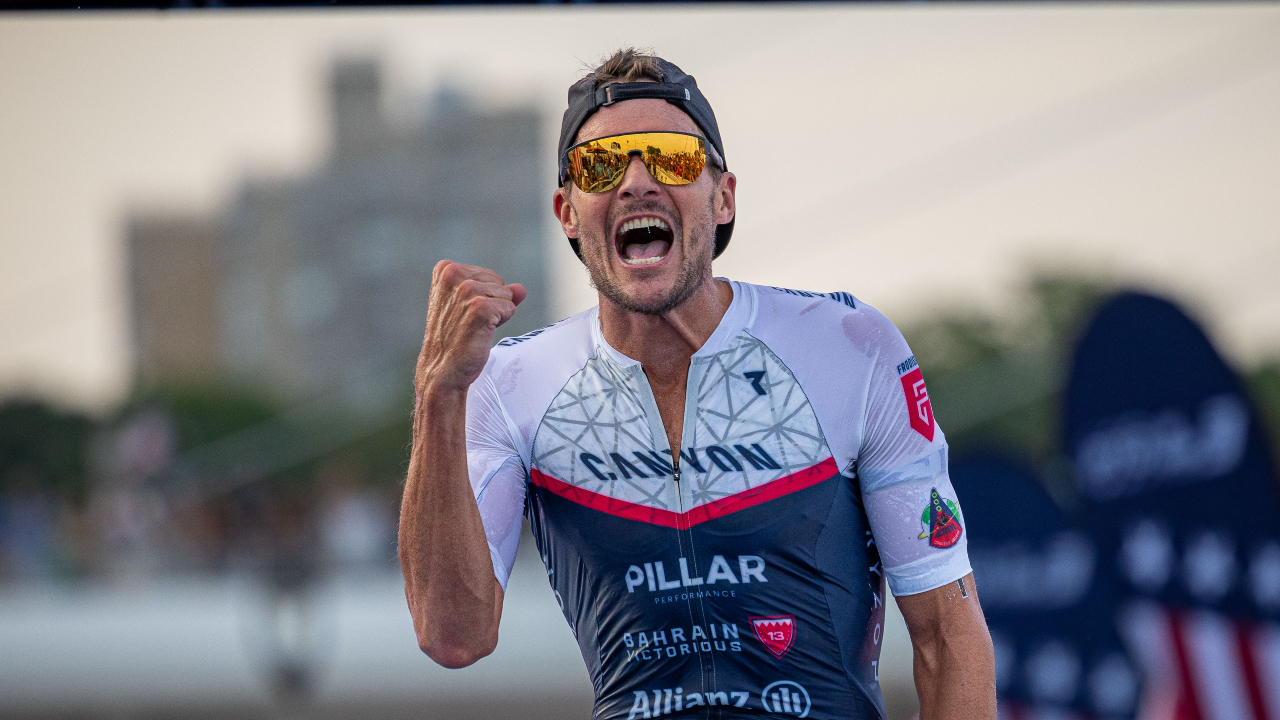 And then you have somebody like Patrick Lange, who on paper should do really well here. He's light, he trains in Austria, he is very good on hills, he's an excellent bike handler. And of course, he's run 2:30 marathons in Ironmans. That's a good palmares, a good resume.
But so far it looks like he's shied away from being in races with a lot of the top competitors this year. Whether that's a strategy or a weakness, I don't know. We'll find out on Sunday.
And can he manage coming out of the water behind and knowing that he's got to just stomp that bike to be in a decent position so that he can take advantage of the run without being too tired?
Home advantage?
Everybody's been telling me about Clement Mignon's Strava bike course records as being off the charts and that is probably true, but again, you've got to run a marathon.
And so I look at a guy like Denis Chevrot. Three of his last four Ironmans have been under eight hours – 7:52 and a 7:50 last year and 7:26 when he won Hamburg this season, where he ran at 2:31, which was five minutes quicker than anybody else. To me, if he can be strong on the bike, if he's in a good position, that's the kind of guy that I think could pull off a victory here.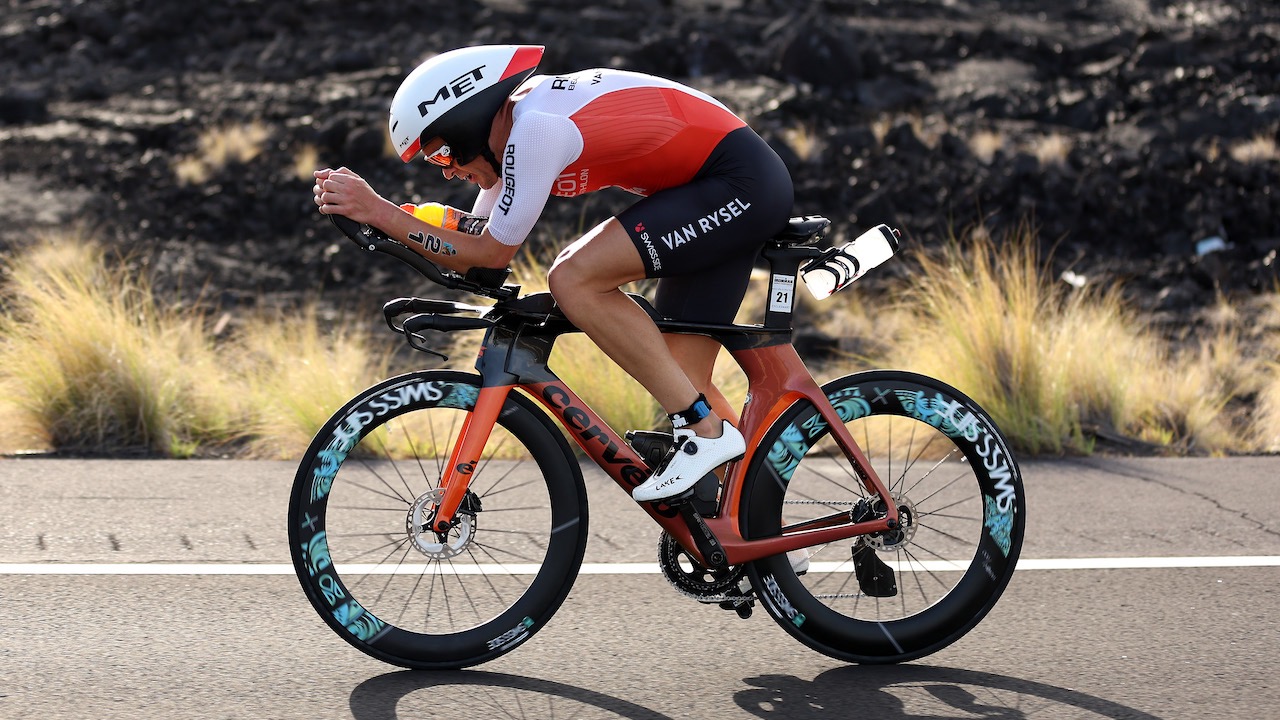 Another there's another Frenchman in Sam Laidlow. Clearly, his race last year was a breakthrough that no one, except maybe him and his close camp, would have even thought possible. To have a fast bike, that's one thing, but then to hold it and to finish like he did, wow.
Obviously he's pulled out of all those races this year, and so it's like, okay, well, what do you have in the tank? Have you just been sort of saving up for Nice or what? I think there's just too many question marks so I don't see him pulling off the kind of race he had in Kona on this course, especially with the year that he's had.
Ditlev the Great Dane?
And then you've got that little short fella [Magnus Ditlev!]. If he has recovered from Roth, which he wasn't earlier, clearly he has to be somebody that you put as a very strong favourite. He's so good at managing himself. He knows how to get ready for big races.
The only sort of question mark would be is it possible to do a race like he had in Roth and come back and win the IRONMAN World Championship here in Nice? This is a hard course and if you are tired, it will become exposed.
He dropped out of PTO Open in Milwaukee. I spoke with Ben Kanute at the IRONMAN 70.3 Worlds in Finland. He also did Roth and he said he'd completely underestimated how much recovery it was going to take. He did say he felt like he's coming around now but that it had taken a lot longer than he thought, and I think that's what happened with Magnus. He underestimated how long that recovery would take.
There have been those saying that he's too big for this course too, and of course his response has been, good, well you just wait. I think he's definitely a top three. I'll put Denis as a top three, and I'll put Jan as a top three. Just because you want to go out with a statement. He's made 100 statements during his career, but why not make the ultimate statement and go out with a win.
So they're my top three, but I'm going to put Magnus top if he's made that recovery.