2022 IRONMAN 70.3 Oceanside champion and PTO World Ranked #26 Jackson Laundry has called for tougher measures to dissuade doping after the recent violation by American triathlete Collin Chartier.
Canadian Laundry, who recently worked with the PTO as part of the Athlete Ranking Committee, called on all major race organisers to create their own new and updated legislations with regards to doping.
The 29 year old was adamant that the incentive to dope was still too high, as he highlighted the flaws within the testing system and why athletes still risk doping as the consequences generally don't extend to previous results and winnings.
"Nobody will be paid the prize money they deserve"
Explaining in-depth the wider consequences of Chartier's doping scandal, Laundry highlights how the American's version of events, which consists of him only starting to take EPO after the two biggest wins of his career, leaves a bad taste.
"I personally find that very hard to believe, as it's been commonly known and he even admitted it, that Collin has been in a lot of financial stress, was in big credit card debt and was desperate to make money.
"It doesn't really make sense to me to start doping after the best performances of your career and after some of the best performances anyone had last season."
Laundry, along with a lot of other professionals, want Chartier to repay his winnings from 2022, despite the American pleading his innocence and tests providing no evidence that he was using performance enhancing drugs for his wins at IRONMAN Mont Tremblant and the PTO US Open.
"It looks like nobody will be paid the prize money they deserve, as they were competing against somebody that was cheating or was going to be cheating."
Window of opportunity for dopers
Delving deeper into doping as a whole in triathlon and questioning whether or not the sport was clean, Laundry gives a fascinating insight into how athletes using performance enhancing drugs may be getting around testing.
"One of the biggest issues is that athletes are not going to be tested between 11pm and 6am and that is stated in the WADA code. They technically can be, but it's outside the window unless there's reason to believe they are undergoing some kind of doping activity at that time.
"That leaves a seven hour window in the middle of the night where you won't be tested. It's not a very long window and most people would say if you use performance enhancing drugs in that time you'll be caught in the morning but that is not necessarily the case."
Laundry explains that with the way the most commonly used performance enhancing drug EPO works, taking small doses during this seven hour window could allow dirty athletes to test clean at 6am in the morning.
"The main drug used is EPO and this is a compound that exists naturally in the body. It's responsible for the production of red blood cells. If you take EPO in a small dose after that 11pm window then you're not going to get caught at 6am.
"I've been tested about a dozen times in the last three or four years and I've never had a drug tester turn up at that 6am time slot."
The next step?
Calling for more action from race organisers such as the PTO, IRONMAN and Challenge to discourage dopers, Laundry wants to see a more retroactive approach to doping.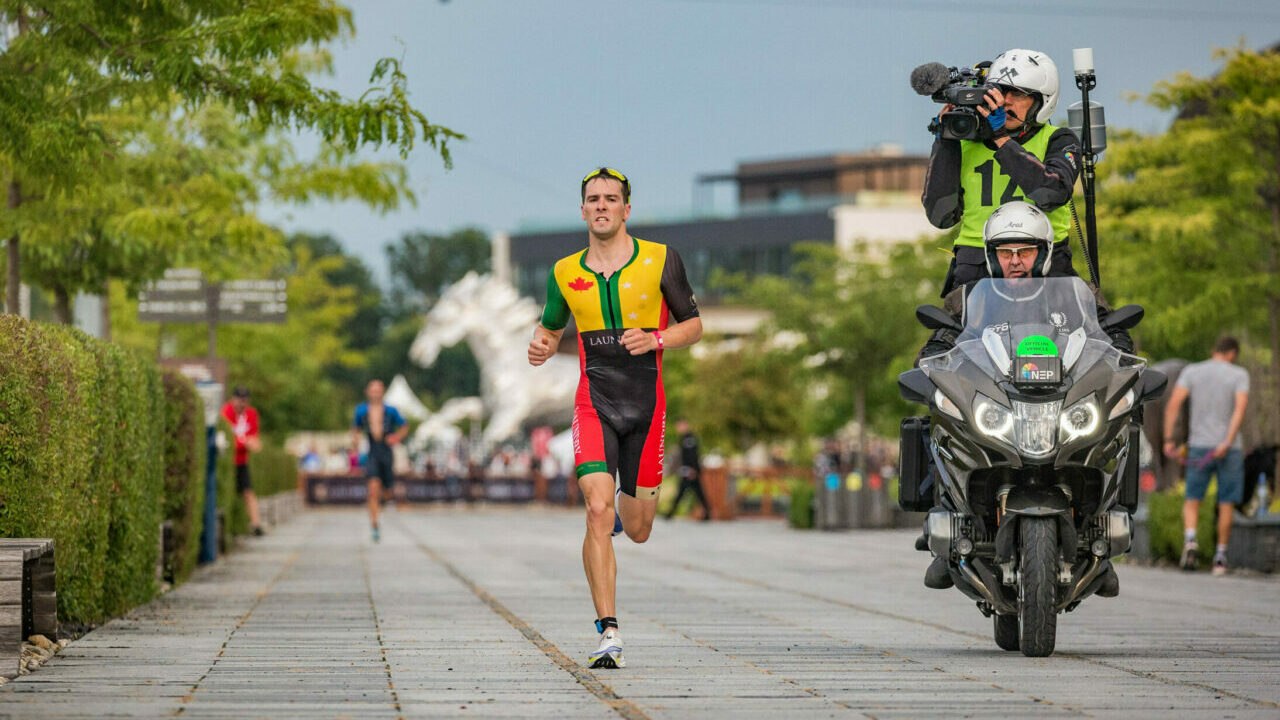 "I think we need a system we're it doesn't matter when you tested positively necessarily, you have to repay the prize money you've earned for a significant period before that because right now there's a significant incentive for people to dope but not enough for them not to.
"We need lifetime bans and we need it to be known that you'll have to pay prize money retroactively, whether you tested positive then or not.
"This is something the individual organisations could do to make a real difference right now."