Olympic gold medal winner Jess Learmonth has announced she is expecting her first child.
Learmonth led off Great Britain's triumphant Mixed Team Relay quartet in Tokyo, alongside Georgia Taylor-Brown, Jonny Brownlee and Alex Yee.
But she hasn't raced since suffering a hip injury at the 2022 Arena Games finale in Singapore last May, though her name did briefly appear on the provisional start list for this year's second Arena Games event in Sursee on March 12.
Paris 2024 still on the radar
Revealing the news on her Instagram page, the Leeds-based athlete – who also celebrates her 35th birthday today – said: "Just a little bit longer until I'm back in the Tri-suit …after 20 years together Jon and I will be welcoming baby Wilkinson in September!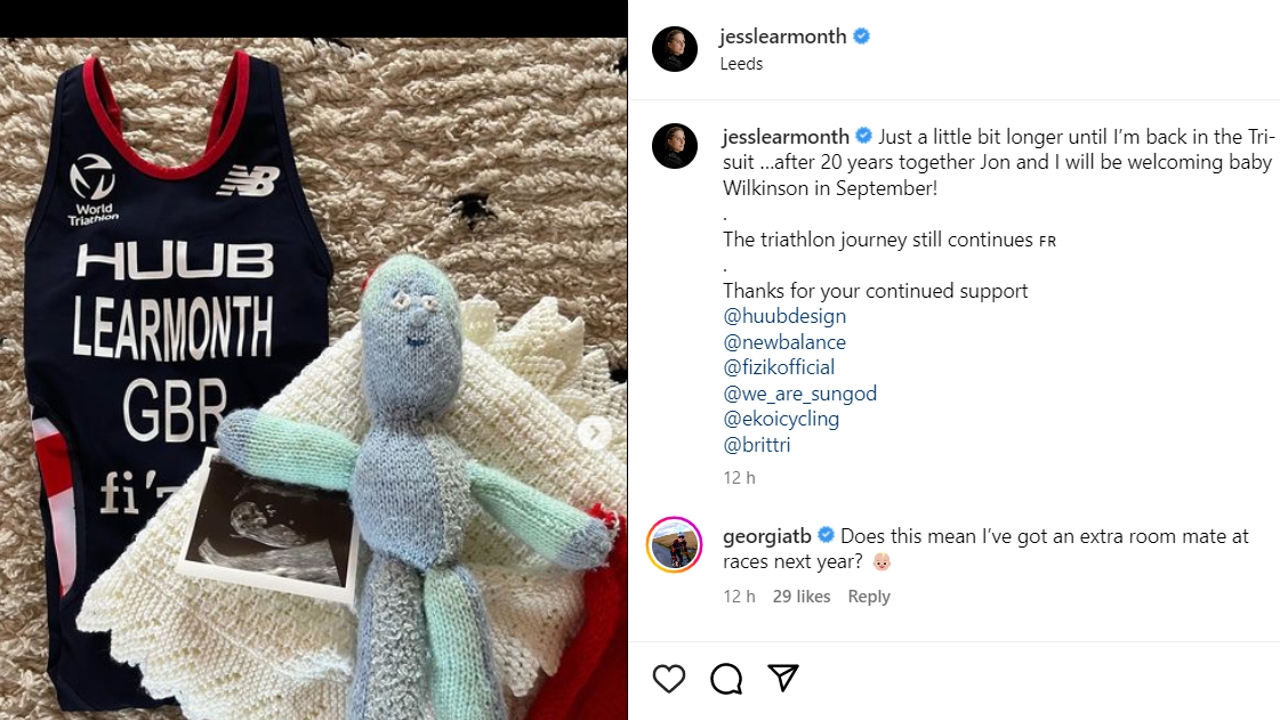 "The triathlon journey still continues 🇫🇷."
The French flag emoji references the 2024 Olympics in Paris – and what will be a fascinating qualification journey.
Team GB will be looking to field a maximum team of three women, with Taylor-Brown, Learmonth, Beth Potter and Sophie Coldwell all incredibly strong contenders, with others also looking to put their names in the mix.
Comeback trail
Learmonth's great friend Taylor-Brown won individual silver in Tokyo behind Dame Flora Duffy, who also pipped her to gold at last year's Commonwealth Games as well as the 2022 WTCS crown.
Potter has started this season in perfect style with her first WTCS victory in Abu Dhabi, while Coldwell continues her upward trajectory.
But Olympic medallists returning to the sport after starting a family has been a welcome theme this season – only last weekend American duo Katie Zaferes (third in Tokyo and second in the Mixed Team Relay) and Gwen Jorgensen (winner in Rio in 2016) were one-two at the Americas Triathlon Cup St. Peters Missouri.
And World Triathlon announced a new maternity policy from the start of 2023 which sees them freeze the rankings of athletes in terms of competition entries from the moment they announce their pregnancy until the child is two years old.