Joe Skipper produced a terrific 2:39 marathon to close out Sunday's IRONMAN Switzerland, but it still wasn't enough to beat the mighty Jan van Berkel.
Skipper, looking to notch a second full-distance victory of 2021 after his success at Bolton in early July, was beaten by just over a minute after a terrific race through the stunning Swiss countryside around Thun. He would finish in 7:41:07 with van Berkel posting 7:39:41.
Afterwards the British star – who came here on the back of an excellent showing at the Collins Cup in Samorin – said he was happy with his own performance, but wowed by the incredible run produced by Swiss ace van Berkel.
Skipper on van Berkel run
He said on Twitter: "I think the run of Jan van Berkel in that race must have been the best Ironman run of all time and can't believe how little people have said about it.
"It was my best run ever and I was no where near to him. 2.39 on a course which was almost 43km over trails and a few twisty sections."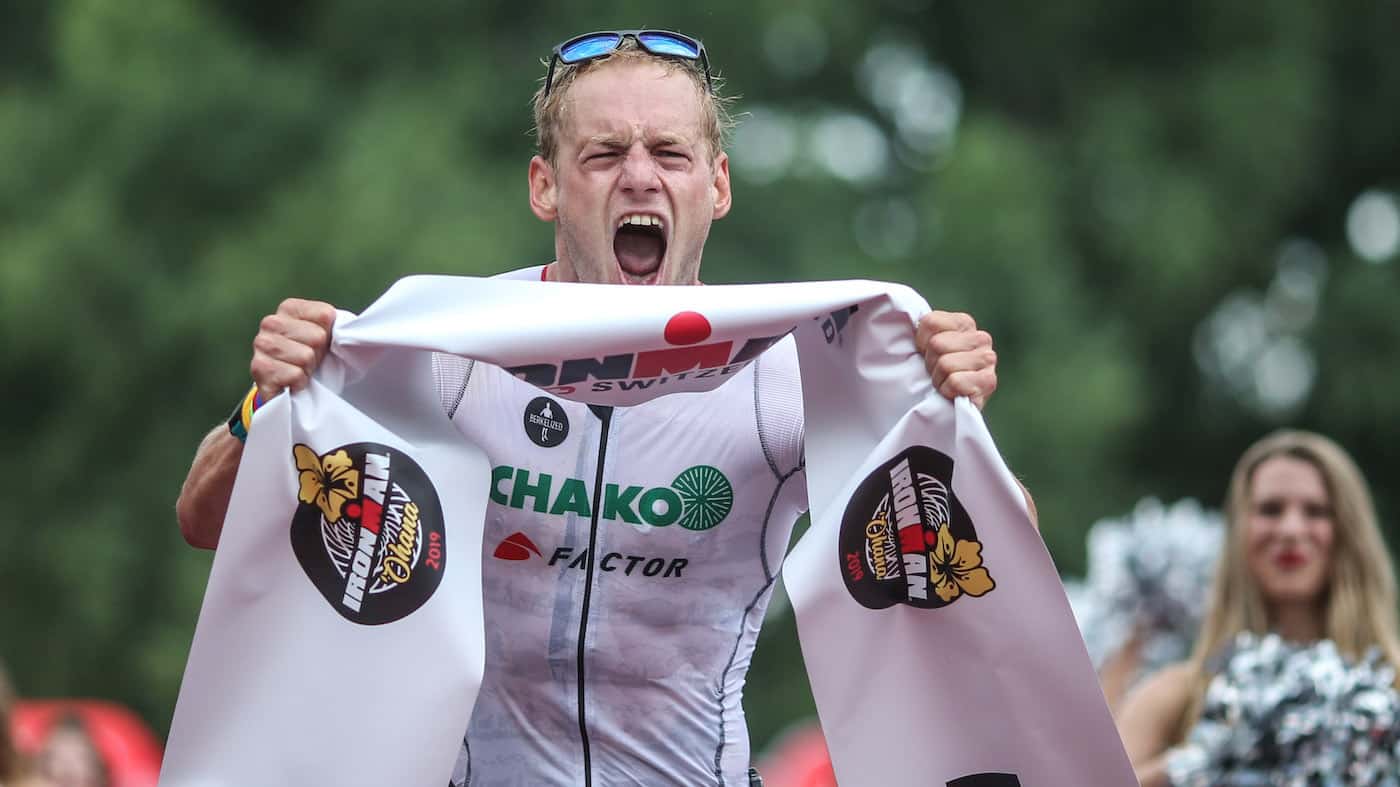 Skipper also reflected on what went before that epic run for victory, and said he was pretty satisfied with it all.
"I made my first front pack swim in an Ironman so really pleased with that. On the bike I tried a few times to get away but couldn't and then waited until the right moment.
"I put a big dig in and managed to get away but unfortunately I got away with Jan who was the one guy I didn't want to be away with. I knew a tough marathon was in store and it was going to take a fast run to get the win.
"I ran a 2.39 but got the course a bit long and recorded 42.97km which is 3.43km pace and would be a 2.37 if it was accurate.
"Normally I would have been really pleased with this and would have thought it would have been enough to get the win but not today!"
On a positive note for Skipper, the second place means he has already secured a qualifying slot for the second of what we hope will be two IRONMAN World Championship races at Kona in 2022. The October version.