Pacing 'Weedkiller Man' to a parkrun PB before rushing off to an ante-natal class, it's all in Joe Skipper's latest YouTube update!
The British triathlete's early-season training looks to be going well and he managed to combine a session last Saturday with helping his friend Lee Cook to a PB at Norwich parkrun.
Cook of course is well known to triathlon fans as 'Weedkiller Man' after he rode alongside Skipper during the marathon at Sub7 in Germany last year with a weedkiller tank and sprayer strapped to his back.
Clips of him dousing the Brit with water to keep him cool in the baking German temperatures went viral during the event.
'Not a big talker in the mornings'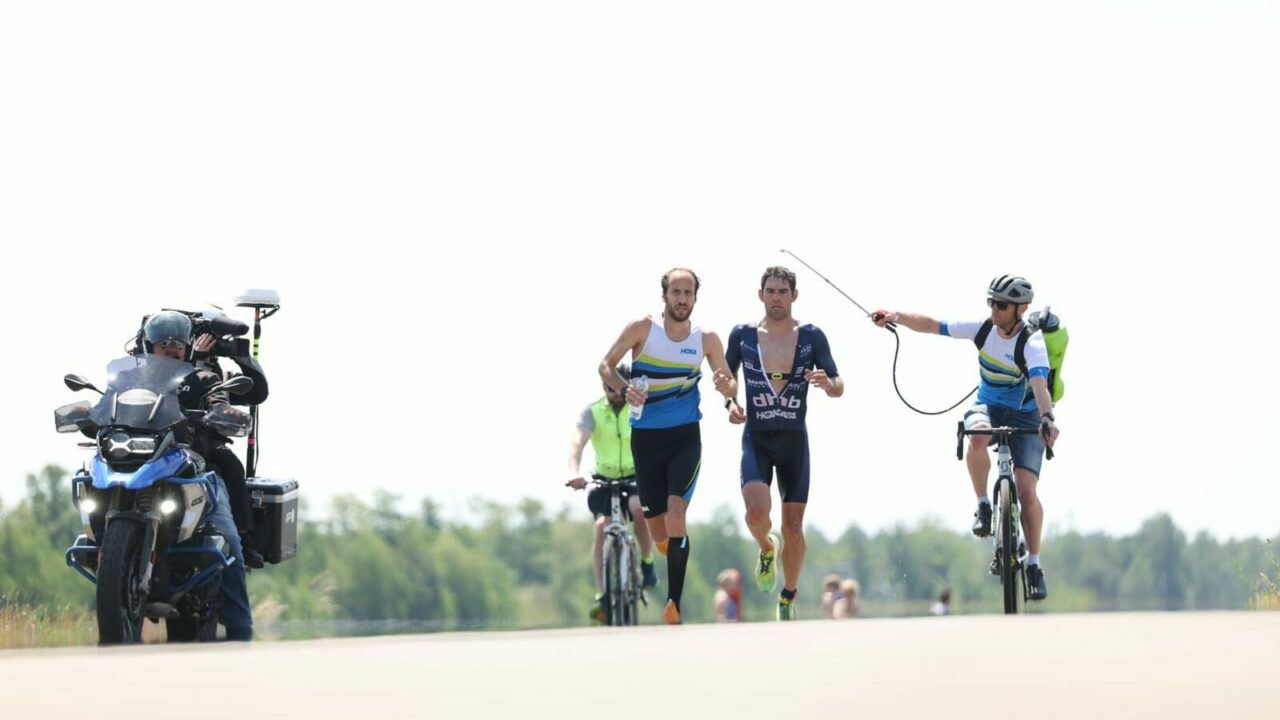 The favour was returned at 9am at Eaton Park last Saturday as Skipper, straight off the back of a threshold 5K before, kept to the 3:20 min/km pace to get Cook across the line in just under 16:40.
Asked how he'd rate the pacing, Cook said: "B+. There's room for improvement. His pacing was good, it's just the overall encouragement – he's not a big talker in the mornings. I definitely motivated him more at Sub7!"
And explaining his swift getaway afterwards, Skipper said: "I had to nip off quick after that because I had to get to this parents class thing, this ante-natal thing as we're expecting our first child at the end of March."
That gives Skipper something else in common with Lionel Sanders and Sam Long apart from the fact they are all in the top 10 of the PTO World Rankings.
Canadian Sanders became a father for the first time late last year while Long announced recently that he and girlfriend Lara Gruden are expecting their first child.