Justin Metzler has readjusted his targets after COVID-19 prevented him from taking part in IRONMAN Arizona last weekend.
The American triathlete had been hopeful of making the podium at Tempe to add to his fantastic record in a 2022 season that has seen him win his first IRONMAN 70.3 in Oregon and earn a further four podium finishes in the format.
'A really difficult decision'
"I came down here [Arizona] two weeks early and really had a pretty much perfect build up into the race," Metzler told us.
"I was feeling super strong in my final training sessions leading in, and then on race week, sort of Tuesday, I just started to feel a little bit off.
"I just thought it was the taper blues, I just wasn't really feeling myself. But things rapidly went downhill from there.
"It progressively got a little bit worse as the days went on, and then really took a turn for the worse Saturday evening," explained the 29-year-old.
"I couldn't sleep much the night before the race, just got a really sore throat and really bad headache and then woke up on Sunday and had to make a really difficult decision to not start."
Right decision
It was not a decision that Metzler took lightly, but in hindsight it proved to be the right one to make.
"That's my first ever DNS in probably over 150 triathlons in my 15 years of doing this, so that was painful, it was tough," Metzler admitted.
"It was a really, really difficult decision, but then I tested positive for COVID-19 and so that kind of gave me a little bit of an explanation behind it and validated a bit of the decision to not start the event.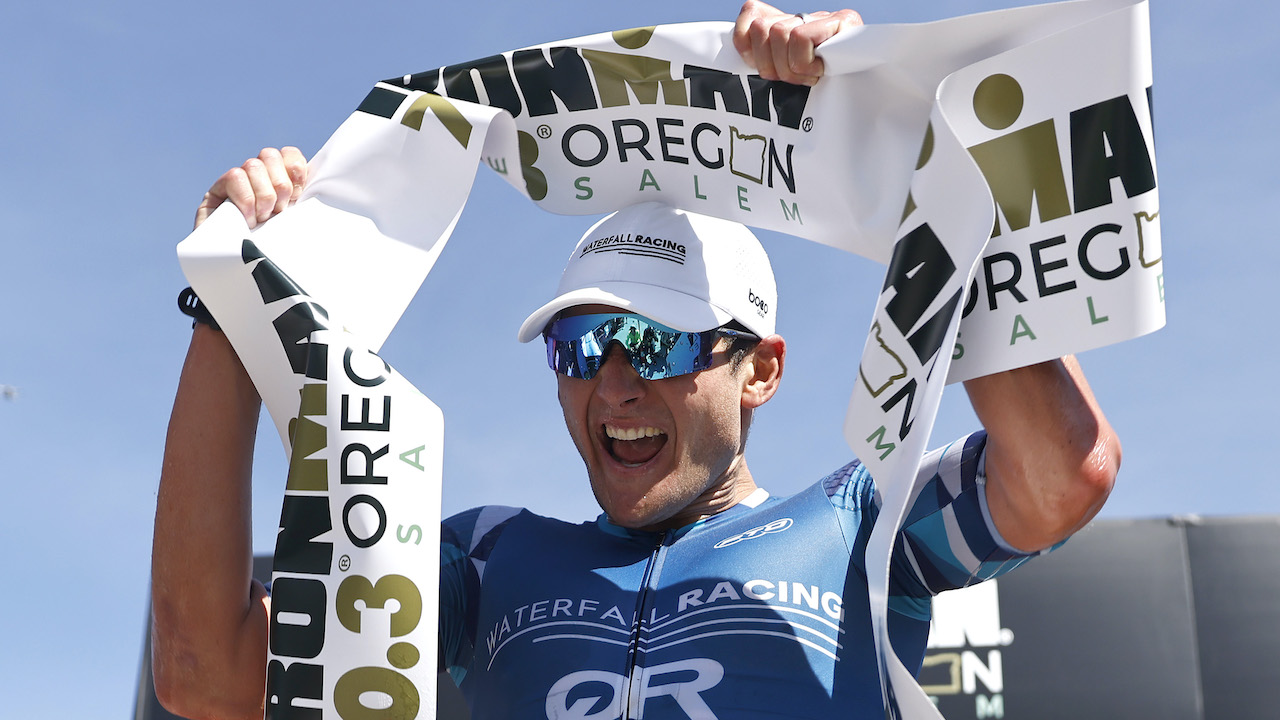 "I don't think it would have been great for the long term or short term for me to compete."
An 'ambitious' 2023 ahead
With the 2022 season drawing to a close, Metzler faces a challenge to recover in time to race again this year.
But if he finds himself unable to, he can at least be proud of a solid campaign this season.
"Definitely a huge disappointment [missing Arizona], just given the amount that I put into the training for the race," Metzler said.
"But you know my IRONMAN dreams and Kona dreams will have to wait another year.
"We'll just have to see how healthy I can get and if I can continue to race in 2022 or if this is the end of the line, and we'll have to set our sights for what will be an ambitious 2023 season.
"I really appreciate all the all the fans and all the people that came out to me before the race and sent me messages on social media, and overall just really grateful for my team of sponsors and support staff and family and everyone.
"I'm looking forward to the next event when we're feeling a little bit better."