It surely can't have escaped your notice, but this coming weekend there is much excitement about the full-distance debut of Olympic and World Triathlon champion, Kristian Blummenfelt at IRONMAN Cozumel.
The Norwegian is going through his final preparations in Mexico, having already seen his friend and training partner, Gustav Iden, win in style on his own full-distance debut at IRONMAN Florida earlier this month.
Can Big Blu continue the wave of Norwegian success in men's Elite triathlon racing?
We called upon the expert insight of Helle Frederiksen to find the answer to that burning question…
Helle Frederiksen on Blummenfelt
A London 2012 Olympian for Denmark, Helle's career truly hit the heights when she made the transition to middle and long-course racing.
Winner of the 2018 ITU Long Distance Triathlon World Championship on home soil, Helle won some of the biggest races (and biggest cheques!) in the sport. With 37 podium finishes from 41 races post-London 2012, she is well versed in elite performance.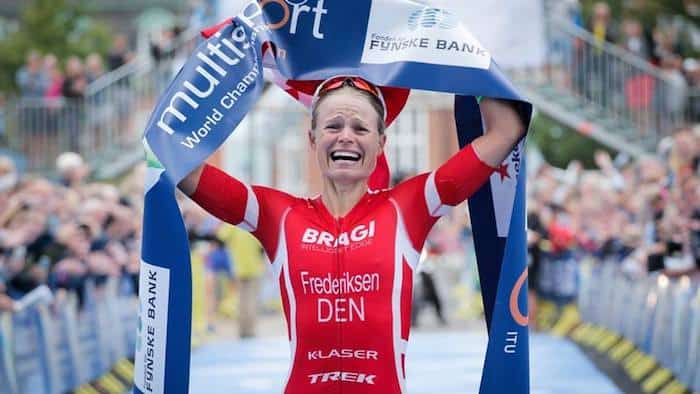 Helle also has a master's degree in physical education and nutrition, is a coach, and with her Scandinavian connections, couldn't be better placed to provide an informed take on what to look out for on Sunday.
Kristian's keys to success
It goes without saying, but IRONMAN racing is a long way, and it rarely goes well all day. The ability to hurt, and come through the other side, is key.
Helle sees a massive plus for Kristian in this area, reasoning: "His ability to suffer – he's currently the best in the world at suffering (proven in Tokyo) – is Kristian's ace."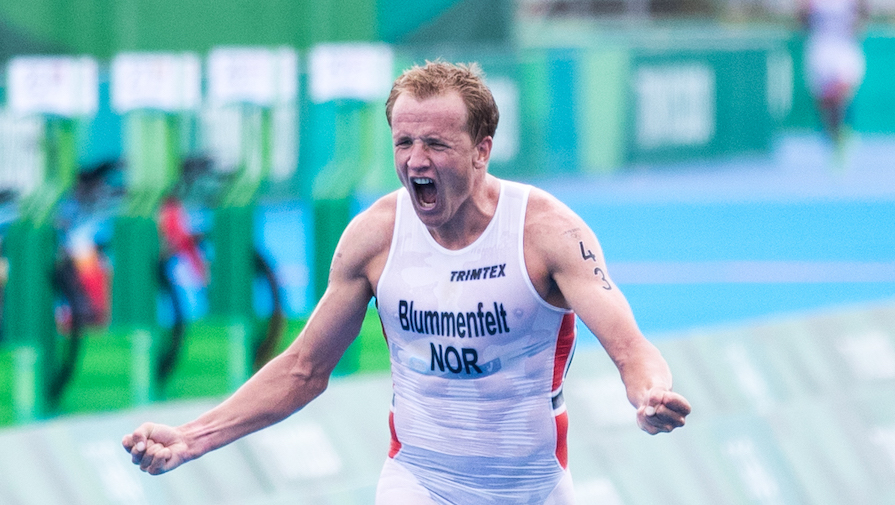 'The appliance of science' used to be a Zanussi slogan (for those old enough to remember…!), but that could equally apply to the Norwegian approach to training. For Helle, that's the second material contributor to success this coming weekend.
"Kristian and his team are in my opinion the most scientific-based and with the highest focus on data capture and data analysis. This will mean that Kristian will be going into Cozumel fully aware of what his data ranges are and his awareness of the physiological stress that this new distance is putting on him.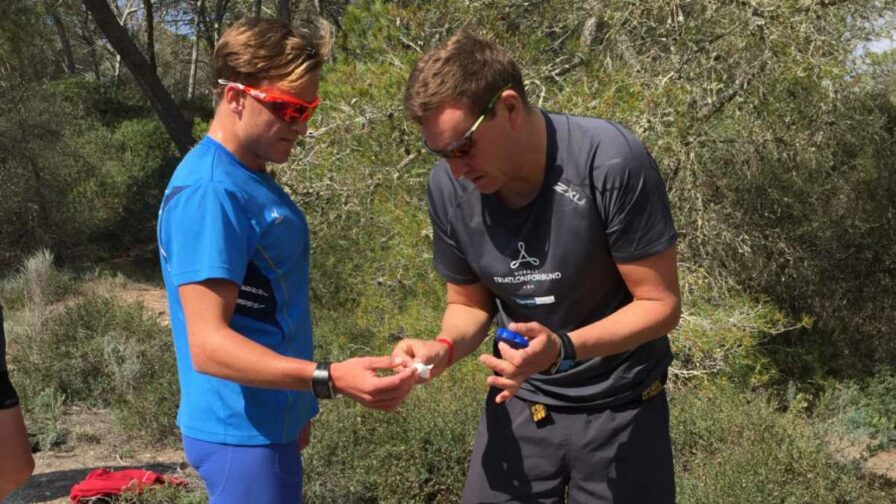 "A key to success is not to ignore the importance of staying within ranges and listening to the body's signals along the way. As Kristian has not done this distance before, the team behind him will deliver him a level of trust and belief that gives him confidence despite the rookie status."
Potential Weaknesses?
Earlier this week, Iden looked ahead to his good friend's Cozumel debut, and said: "I know that he is like me, we are really well trained and he has even better time to prepare for this race and I don't see how he could fail."
Time will tell if that proves to be the case, but history tells us that little is guaranteed when it comes to IRONMAN racing. Confidence and belief are core to the Norwegian approach, but, could that incredible belief be a potential area of weakness?
Helle told us: "In full-distance racing, especially as a rookie, this can catch you out as the variables in a long-distance event – such as fatigue, nutrition, sensations that you have not experienced before – can play a pivotal role as the race progresses.
"His desire to not only do well but to go fast, could be an Achilles heel on the first attempt."
Going into something new for the first time, also raises questions that will only really be answered under racing conditions.
"As it is a first-time attempt, Kristian's biomechanical adaptation to the demands of a long-distance event, especially on the bike, and with Cozumel being flat, are an unknown.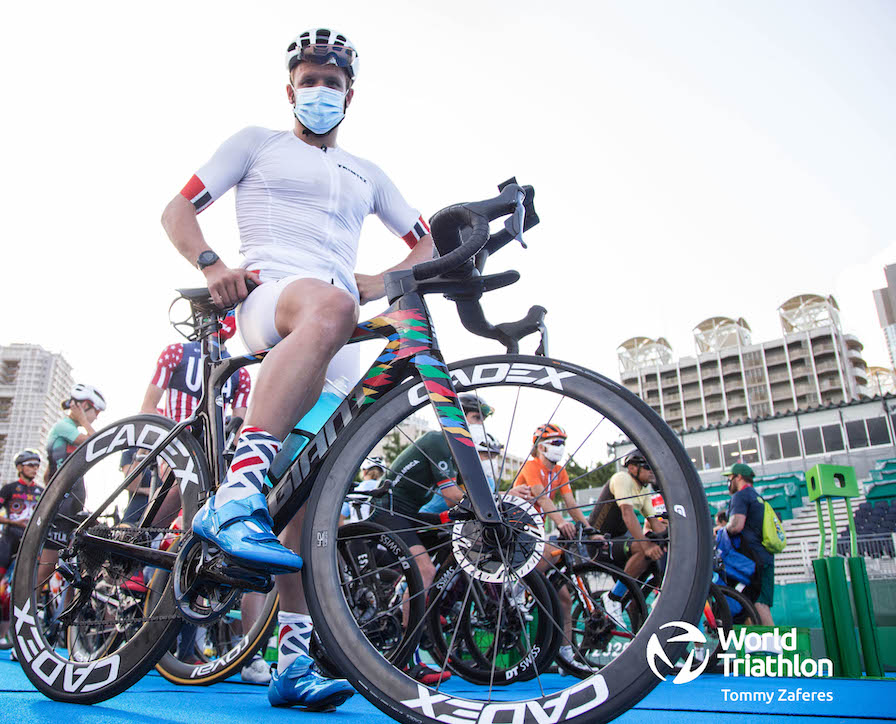 "Even the experienced athletes with many, many years of TT bike positioning, struggle in the latter part of races due to restricted/fatigued biomechanics. This is amplified on a flat course. Kristian will need high discipline to purposely break his positioning as a means of loosening his body during the course of the bike, so he doesn't get penalised on the run.
"This is easier said than done, especially when leading and hunting a fast time."
Weather a worry?
A significant element in Kristian's decision to race Cozumel was to experience full-distance racing in a hot climate to gain experience for the IRONMAN World Championship in Hawaii in October 2022.
While current forecasts predict temperatures of around 28 degrees and 81% humidity, if you've been following any social media posts from athletes preparing then you may well have seen evidence of lots of rain on the island, to potentially add something else into the mix.
Whatever the weather, Helle believe that Kristian will have it covered, telling us: "I think the Norwegians are the most weather-prepared squad of athletes in triathlon. The Tokyo prep has given them immense experience and insight for the heat, and their home environment is one of the harshest and they love it."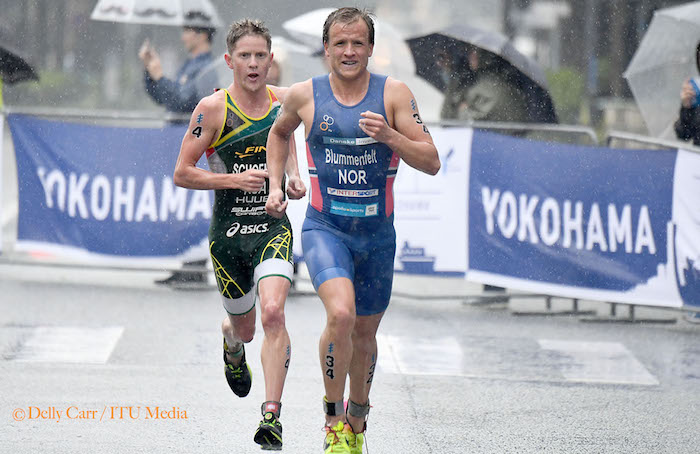 Which way will it go? We will of course bring you all the news – but an impressive Blummenfelt debut would certainly make the prospect of two IRONMAN World Championship races in 2022 even more compelling viewing.
Get the popcorn ready…