Last week Olympic champion and world #1 Kristian Blummenfelt raced the PTO European Open in Ibiza and then seven days later was on the start line for the WTCS event in Yokohama.
'Big Blu' was a massive factor in both races – almost chasing down Max Neumann for the win (while getting the better of fellow Olympic gold medallists Jan Frodeno and Alistair Brownlee) in the Balearics before jetting off to Japan where he led on the bike before having to settle for eighth place.
But he – and fellow Norwegian Gustav Iden – will make that schedule seem like a walk in the park when August comes around!
Earning the air miles
For he revealed to host Jack Kelly in the latest 'How They Train' podcast that in the space of just 10 days he will take in three massive races, which includes travelling almost halfway around the world and back again:
Friday August 18 – Olympic test event in Paris
Sunday August 20 – PTO Asian Open in Singapore
Sunday August 27 – IRONMAN 70.3 World Championships in Finland
Talking through the plans he told Kelly: "There's a direct flight from Paris on Friday at 2250 to Singapore. So you're getting there at like 6pm or so. It's possible to combine both of those.
"I'm hoping to have a good night of sleep on the plane and coming fresh off the plane for a Sunday race."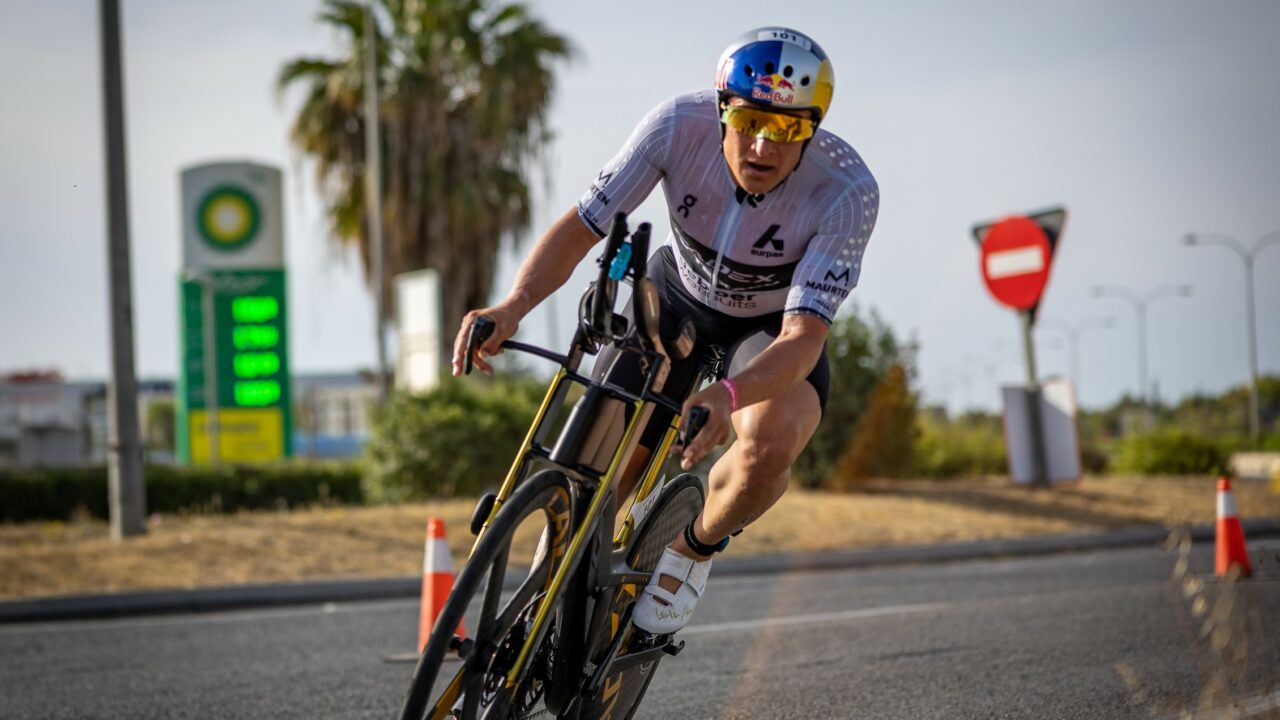 PTO prize pot trumps test event win
Calling it a "great challenge" – and one that training partner and fellow Norwegian Gustav Iden will also be taking on – Blummenfelt did underline that the Olympic test event is all about preparing for the real thing the following year.
He said: "It's just a test event. It's not about winning the test event. You just want to have the experience, you want to know the course and do the preparation.
"I was in my best form ever going into test event in Tokyo and crashed out. So your result doesn't really matter as long as you win next year.
"I'd actually prefer to win the PTO race because then it's also $100K on the line rather than winning the test event, [where the priority] is about getting to know the course and having a feeling of what you have to do the next 12 months to be in the position to win it."
And the 10 days will be rounded off when he defends his 70.3 World Championship in Finland!