Kristian Blummenfelt has confirmed he fully intends to race Kona next year and bid for an unprecedented calendar year double – Olympic gold and the IRONMAN World Championship – in the space of less than three months.
They are the sport's two biggest titles – at different ends of the distance spectrum – and only 'Big Blu' and Jan Frodeno have won them both, though no one has ever achieved the feat in the same year.
Blummenfelt's full focus at the moment is on defending his Olympic title in Paris next year – and he will stick entirely to short distance until then.
However there are just over 12 weeks between the Games and the men's IMWC on October 26th – and Blummenfelt showed in 2021 after the delayed Olympics in Tokyo just what he can achieve in that sort of timeframe when stepping up in distance.
It was July 26th when the Norwegian powerhouse burned off Alex Yee to win the Olympic gold medal and a month later he would add the WTCS world title to the trophy collection thanks to his victory in Edmonton.
Then exactly three months after that he set that incredible world record time of 7:21 on his full-distance debut at IRONMAN Cozumel.
Paris first, then Kona
And asked by TRI247 whether Kona is part of the 2024 plans, he didn't hesitate: "Yeah, yeah. So they've put in the validation now [which means he needs to finish an IRONMAN race by August 19th]."
There is an alternative way to validate and that's two 70.3 races by the end of June but Blummenfelt has already said he'll stay at short distance between now and July, a point he was quick to reiterate as he added: "It's a little bit like going into Tokyo. It's 'all in' in terms of training for the Olympic distance and there will be no training that will compromise that, even though Kona is three months or so afterwards.
"The whole switch will happen after Paris."
'Not your typical off-season'
Blummenfelt of course rewrote the middle and long-distance record books after Tokyo, following that Cozumel display with an epic 2022 that featured an IMWC victory in St George and a 70.3 Worlds win at the same venue.
This season he's again managed to finish as the PTO's #1 ranked athlete thanks to a first, second and third at the PTO's three 100km races in Singapore, Ibiza and Milwaukee in amongst his short-course racing.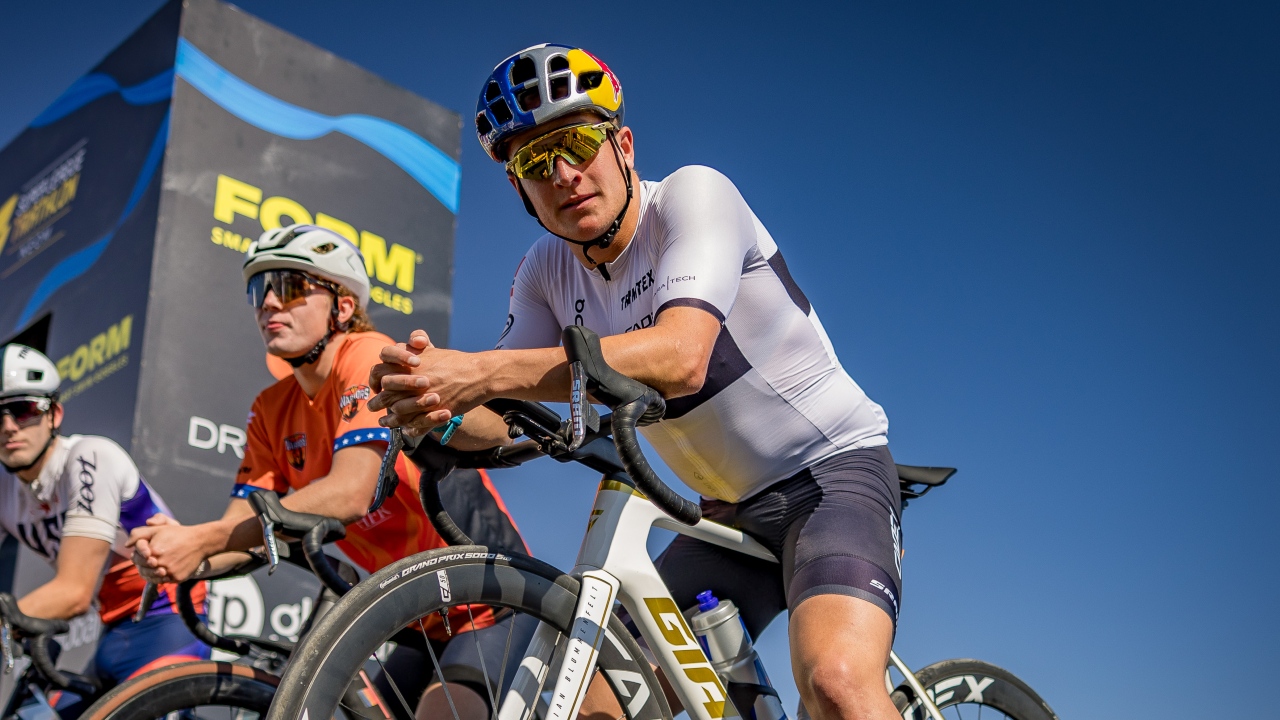 And ominously for his rivals at all distances, many of whom are currently enjoying a bit of downtime, there's barely any let-up in training for 'Big Blu'.
Asked what his winter break looks like, he replied: "So between Super League Malibu and Neom, I had like a week, ten days where I sort of eased off the gas a little bit. So, yes, we do off-season, but not maybe not your typical one!"
Over the next couple of weeks we'll find out how he feels his return to short course has gone so far, what he'll be working on most between now and Paris – and how he sees the PTO vs IRONMAN Pro Series 'battle' panning out from next year onwards.