Kristian Blummenfelt has pushed the boundaries throughout 2021, and 2022 will be no different as he looks to go faster than ever before in his bid for Sub7.
The Norwegian followed up his short-course Olympic and WTCS titles this year by setting the fastest ever time at the Ironman distance in Cozumel earlier this month.
Blummenfelt has already said 2022 will be his Ironman year before he returns to preparing to defend his Olympic title in Paris 2024.
As well as going all in for two IRONMAN World Championships in St George in May and Kona in October, the 27-year-old from Bergen is also a key part of the much-hyped Sub7Sub8 Project.
Blummenfelt, along with Britain's two-time Olympic champion Alistair Brownlee, will look to go under the 7-hour barrier for the Ironman distance. Lucy Charles-Barclay and Nicola Spirig meanwhile will look to under 8 hours.
The final date and venue are yet to be confirmed, but it is expected to take place in during the summer of 2022. Last week it moved a big step closer when Zwift was confirmed as the presenting partner.
Blummenfelt on Sub7
Kristian spoke to TRI247 recently about the project, and how he expects to attack it.
"First of all it's really cool to be able to take part in it. It's just two guys who got the offer – myself and Alistair Brownlee," he said.
"Back then when I got the offer, I hadn't really won anything, he was the greatest guy ever at the short-course distance. Nicola Spirig who has gold and silver from the Games and also Lucy Charles-Barclay has been up there.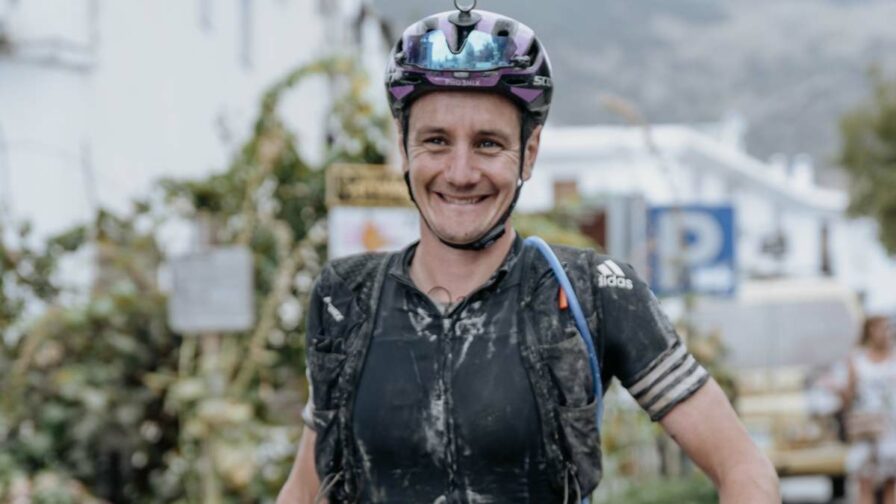 "I was just very happy to get the chance to be a part of it.
"It's going to be something that's giving myself and the whole team a lot of motivation for next year because it's a really tough task and we will have to turn every stone we can to see where we can gain minutes to be able to get under that seven-hour barrier. It's like another very fun goal to chase."
First goal = beat Brownlee
While Blummenfelt clocked an astonishing 7:21:12 in Cozumel on his debut at the full distance, beating Jan Frodeno's previous best time by more than six minutes, he now needs to shave another 21-plus minutes off that effort. His first goal though is simply to make sure he beats Brownlee.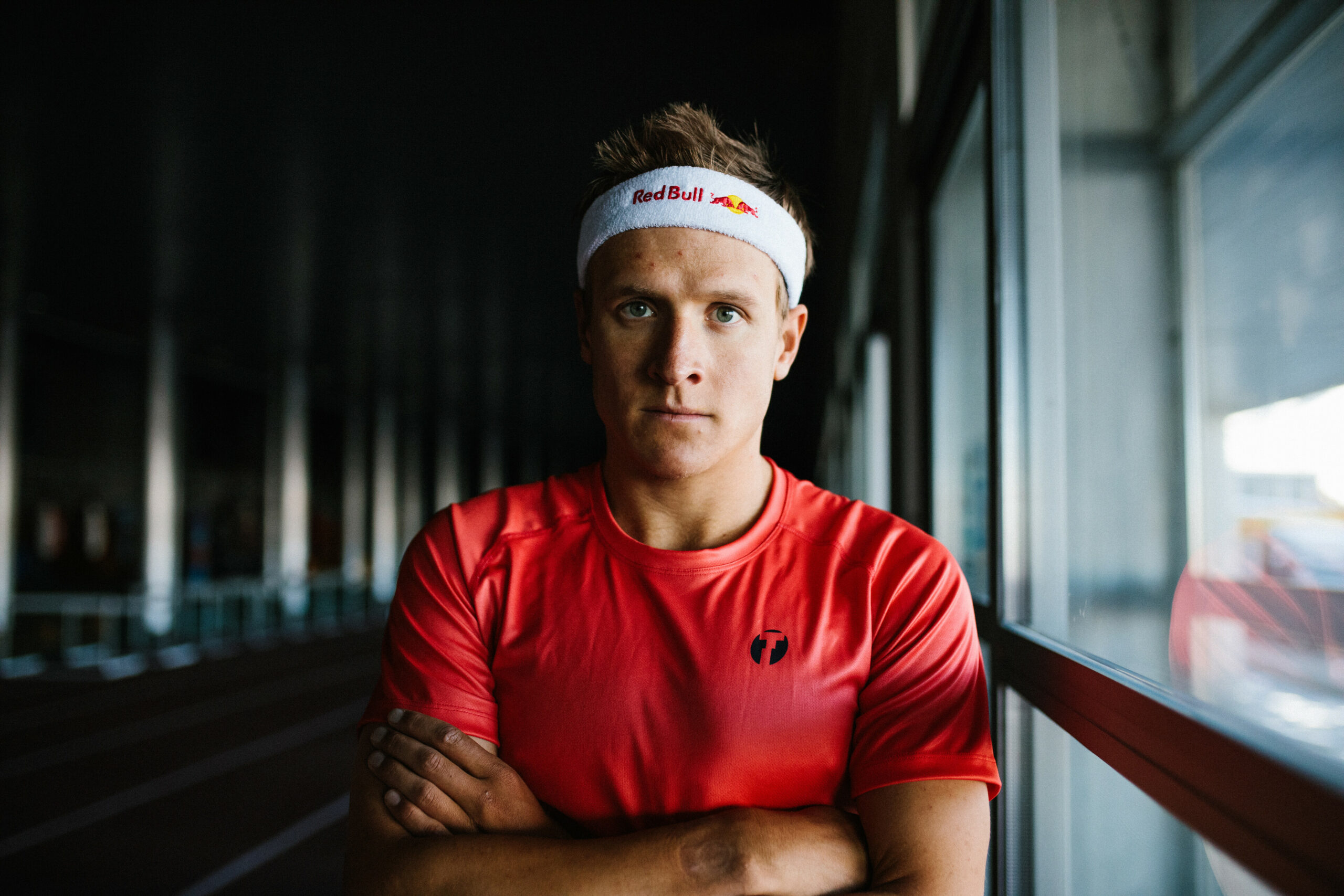 "The last thing I want to do is clock in at 6:59 and finish second. You want to win the race. I think It's going to be close and I'm not sure if two of us will be able to break it – because it's very often you find something a very tough time when you're getting into that second hour on the marathon or after 25k.
"So, it's going to be a very unknown territory for me coming into that."
Blummenfelt 2022 schedule
IRONMAN moving the delayed 2021 World Championship to St George in May was not ideal in terms of Sub7, adding another key milestone to an already testing calendar.
Blummenfelt says he may take in another full-distance race in February as he builds to St George and then Sub7. He is keen to ensure his preparations for those mid-year blockbusters are optimal with requisite altitude blocks and heat preps.
"As long as I stay injury-free, I think it's possible to do three very tough, high-level Ironmans within a short period of time."
The bid to go under 7 hours will get some help via optimisation of the course and via pacers. Blummenfelt outlined current plans for the latter.
Iden set to help Sub7 bid
"I'm looking at either one or two on the swim and one on the run and the rest on the bike. I think Gustav (Iden) has said he's willing to do the run – it's not something he needs to adjust his training for because he can run a 2:20 marathon every day of the week. So if I should be able to do a 2:20 or 2:30 off the bike he should definitely be able to do it fresh.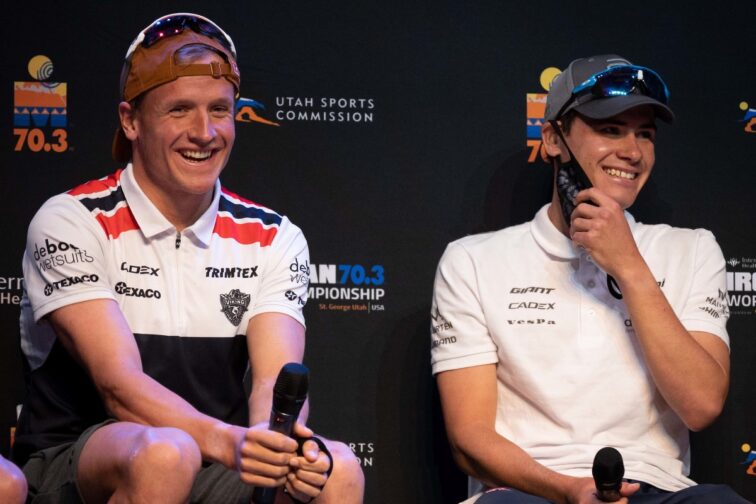 "I think Jørgen Gundersen – a guy who was part of the national team from the beginning – he's a great swimmer and he says he's willing to do the swim.
"Then it's the bike that's quite tricky to find because I think the athletes there need to specialise a little bit for the task. It's not like you can just take a pro rider and ask him to jump on a TT bike and ask him to do 180k at 51k per hour or whatever. It's something they need to train for."
Bike leg will be crucial
Blummenfelt admits the bike will be the crucial element, and if that goes well he has sky-high ambitions for what is possible on the run.
"The cycling leg is the most critical part of the whole event – you can save so much if you have a strong team around you. If not you will just go slower.
"I think the run maybe down to 2:20 – it depends how tough the bike is. But maybe down to 2:20 I think is possible, like 3:20 pace per km.
"It comes own to how much carbs I'm burning on the bike. It's going to be so important to be able to produce all the power I do on fats.
"It will be a critical part. The more carbs you can take in onto the bike the more power you can produce.
"So it's going to be important to learn our bodies to take in more carbs per hour in the race itself, but also what we do in the training so I can learn my body to naturally be riding at 300 watts without really using any carbs."