When Kristian Blummenfelt lines up for the men's triathlon at the Tokyo 2020 Olympic Games early on Monday, it will be the culmination of a plan which has hatched more than a decade ago.
The 27-year-old Norwegian ace, along with team-mates Gustav Iden and Casper Stornes, adds yet more spice to an intoxicating mix for the first triathlon race in the Japanese capital next week.
Their potential is unquestioned, and now we just wait to see if that decade of preparation and planning will bring the biggest prize in sport.
Norway Tokyo triathlon plan
"The Tokyo Olympic Games has been on the radar for the last 10 years," Blummenfelt told World Triathlon.
"I think when we started up with the national team in 2009 we had the 2020 Olympic Games as the big goal and ambition, and we wanted to be up there and win the gold medal.
"So, to actually qualify in 2016 was just a bonus, even though I wanted to be up there and fight for a medal, which I never really was in in that race.
"So it's been something we've been working [towards] for more than 10 years and finally we're going to get the chance now this summer and it's going to be very special.
"Well, when I say 'we' I obviously mean my teammates Gustav [Iden] and Casper [Stornes] and also the girls."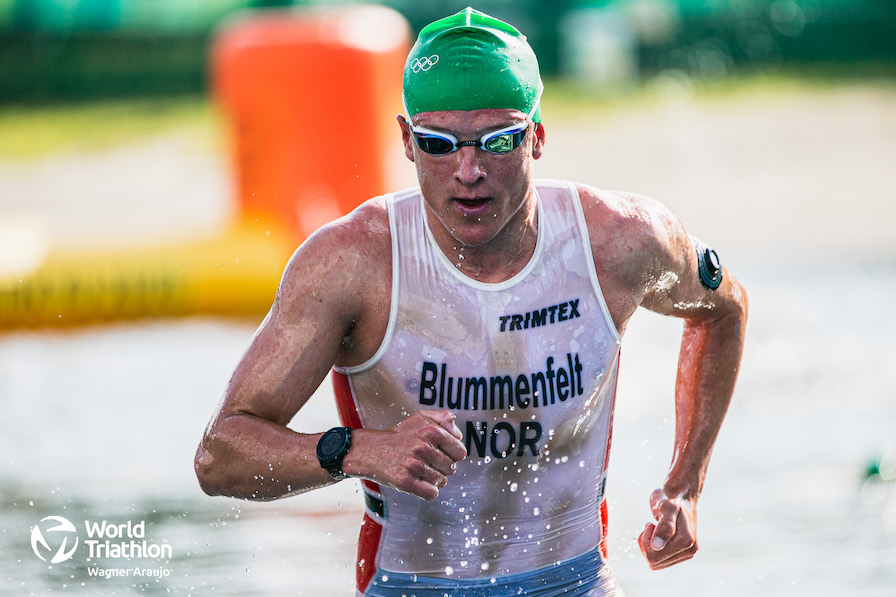 A special feel – Blummenfelt
Blummenfelt and co will know this is very different when they assemble at the start at around 2230 BST on Sunday.
"I think something which is special with the Olympics is that the 'start feel' is a little bit different than in a normal World Triathlon Championship race where it's like 65 guys.
"In the Olympics it's going to be less people and it's going to be less people from the bigger nations because it's [a] maximum [of] three slots for each country.
"And even countries like Great Britain, at the moment, they only have two slots on the men's side which means we can be, all three of us, racing as we normally do.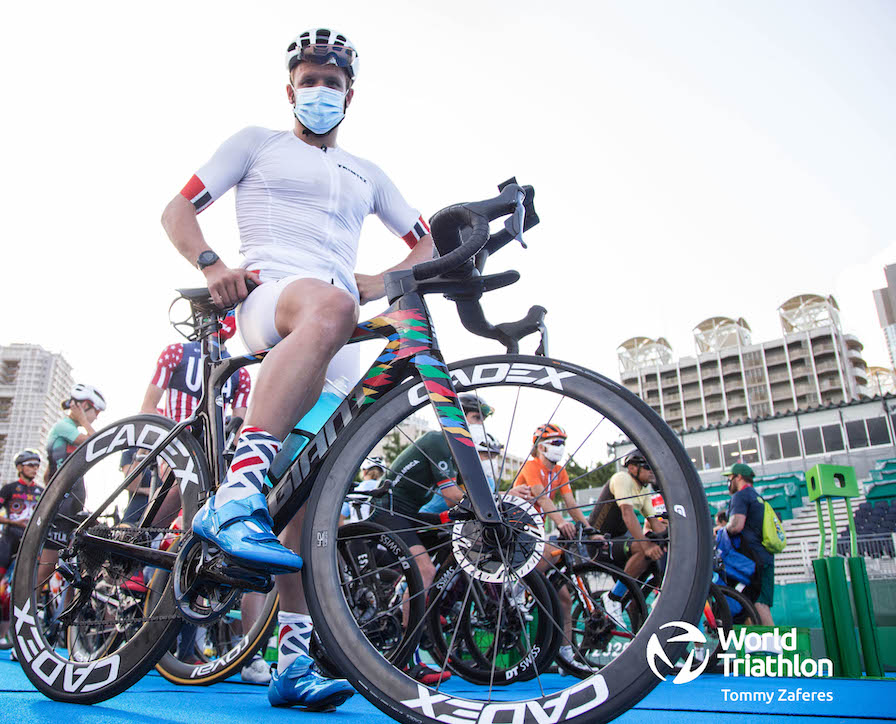 "And you have the bigger nations which [are] limited with their amount of athletes, so I think that will make our team stronger in that race compared to in a normal race.
"And also, less people means that the bike will have an impact and [there's] less people to hide behind.
"So of course, we all have basically the same strength – we're all strong on the bike. And the harder the race goes from the gun, for the swim, bike and run, the better it's for all of us.
NB: You can read expert analysis on the men's Olympic triathlon ahead of the race early on Monday local time (2230 Sunday in the UK). John Levison analyses the leading contenders, while our panel of experts give their picks for gold.