Kristian Blummenfelt bids to take one more giant step on the road to world domination in elite triathlon this Saturday in Utah.
The newly-crowned Olympic Games and World Triathlon Championship Series king will look to dethrone his Norwegian team-mate Gustav Iden at the IRONMAN 70.3 World Championship in St. George.
Then, hopefully next February, he will bid to become the best there is over the full distance in the rescheduled IRONMAN World Championship.
Big Blu has big dreams
Blummenfelt, speaking to Bob Babbitt on 'Breakfast With Bob' (check out the full interview by clicking the video embed below), said: "It's been really cool to take the Olympics and the World Championship title, and now hopefully I can add another one on this weekend."
Once 70.3 Worlds are in the rear mirror, Blummenfelt will begin his preparation for Kona, and will use the extra time afforded by the postponement to get acclimatised to the new challenge.
"That's my big dream, just crossing my fingers that they can organise the event in February. It's still kind of unknown. I will do my preparation. So the plan now is because I have the extra time now before Hawaii, I will put in one IRONMAN in Cozumel towards the end of November to get the experience.
"It's probably gonna be a little bit warm and humid conditions there, and take that as a learning process for Hawaii."
St George should be "epic"
First though, Blummenfelt of course has more pressing business this weekend, as he takes on the world's best middle-distance talents on Saturday morning in Utah. So far, the Norwegian star likes what he sees.
"Came over to St George two days ago now. Looking through the course yesterday and it's a pretty good course, challenging, gruelling, tough conditions. Yeah, it's going to be an epic race.
"I think it's a course that suits me well. A strength-based bike course with all the hill rolling up. I thought the main climb would be a little bit more steeper, but you are sort of rolling up and then suddenly you are at the top.
"I think the run course is the toughest part of it. It's like never any sections of flat at all, it's either slightly uphill or you're smashing it downhill into the transition or finish again. It's a really tough course."
Arild Tveiten, the Sports Director for Norway's Triathlon Federation, recently referenced in an interview with TRI247 that Tokyo in July was the culmination of many years of hard work, which put in place tremendous self-belief.
Blummenfelt re-iterated that, saying Tokyo was circled on the team calendar more than a decade before it actually happened.
Tokyo a decade in the making
"It's something we have been working towards for 10 years, since we started off with the youth national team in 2009, we had the 2020 Olympic Games in the mind. We had this long-term goal that either in Tokyo or actually in Paris as well, that is where we are supposed to perform and supposed to win.
"So we've had this long belief in the programme that and also that in the end it was a gold medal we were working towards. It was a massive relief not just for me but the whole team and everyone involved. It has been 10 years of really hard and dedicated work – not just from my side but from everyone."
The visual impact of Blummenfelt's epic victory in the Japanese capital was heightened by the trisuit he was wearing. It raised eyebrows, but ultimately was another contributing factor to a sensational victory.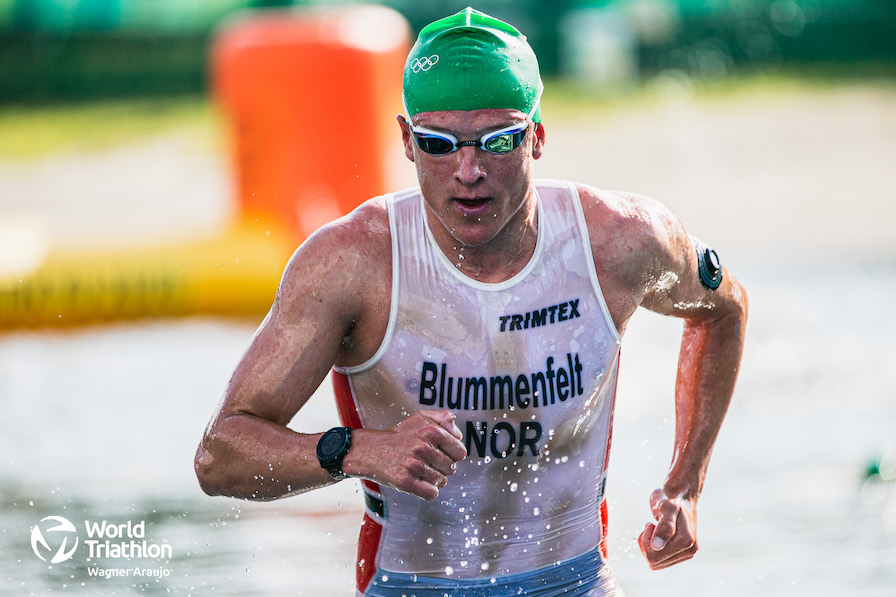 "We developed this new trisuit with the new fabrics to be able to deal with heat better," explained Blummenfelt.
"So we used these core sensors to measure how well the different fabrics in the suit were impacting our running and cycling.
"Standing on the start line and knowing not just that we have done the training as well as we can, but that we have the best equipment for the race, it's something that gives us a lot of confidence."
Bergen boys tearing it up
Not surprisingly, Blummenfelt winning gold was a big deal back home in Tokyo – the interest in that race dwarfed anything his previous achievements have produced.
"It's strange to see how many people saw the race and knew what we did in Tokyo. Normally when we win a race in World Series, nobody has really seen what we've done.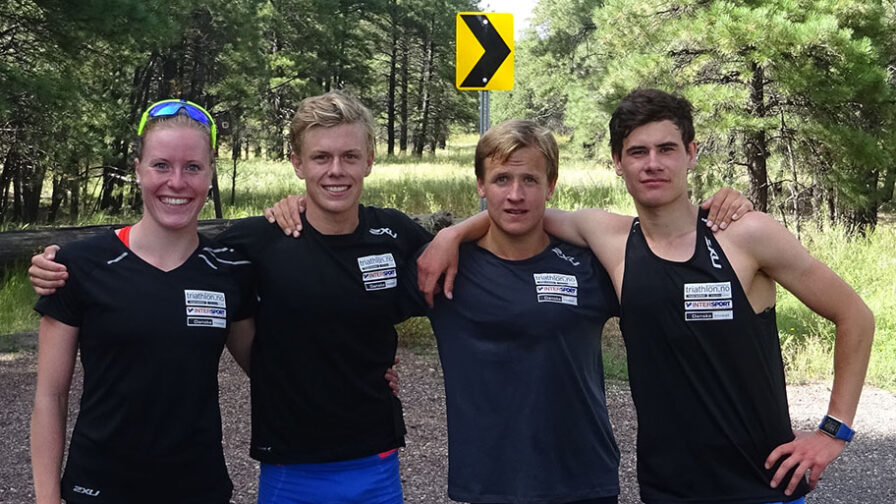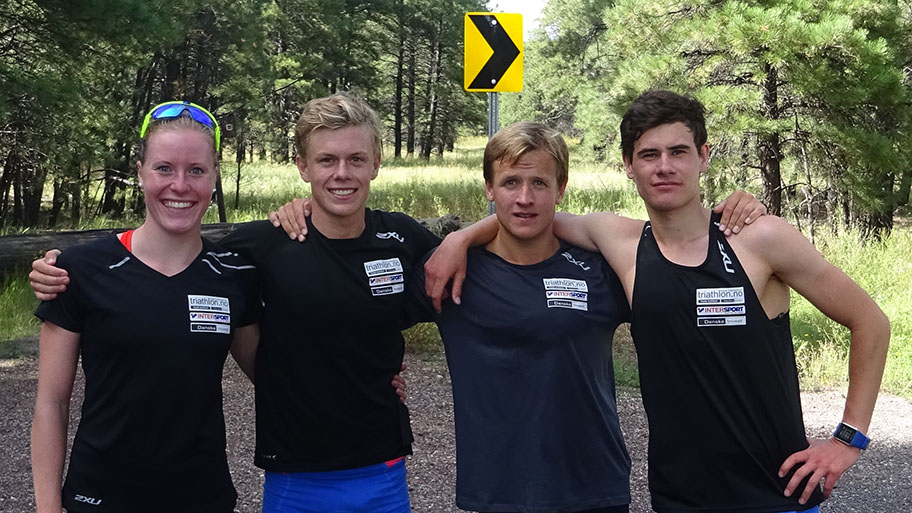 "Now, when I'm out for a run maybe in the town, I get maybe three or four people giving a thumbs-up and saying 'well done, congratulations'. It's really cool that so many have been aware of what we've done. The dream is to get an event at home in Bergen – they're working on it now for next year."
While Blummenfelt claimed the top step on the podium in Tokyo, his team-mates Iden (eighth) and Casper Stornes (11th) were close by. Having three boys who not only lived in the same town, but went to the same school, competing in an Olympic triathlon together is Hollywood stuff. And it is a story which apparently has many chapters to be written.
The next one comes Saturday in St. George. It should be another epic.