German long-distance star Laura Philipp is back into the swing of training at altitude in St. Moritz after a rollercoaster period which included sickness and race withdrawals but was capped off on a positive note with a win at IRONMAN 70.3 Kraichgau.
The PTO World #6, who won IRONMAN South Africa at the start of the season, gave an insight into a long aerobic day in her most recent YouTube video, as she shared that things are going well ahead of Challenge Roth.
"I'm back in the mountains"
Following a great win at IRONMAN 70.3 Kraichgau, Philipp headed straight back to Switzerland to begin preparations for her biggest test of the season so far with a debut at Challenge Roth on June 25.
"I'm back in the mountains ready to do my last preparations before Challenge Roth, after we decided to come back here the day after IRONMAN 70.3 Kraichgau."
In the video, where Philipp completes a swim session, long bike and uphill run, the German shares on poolside that she is feeling much better than she did on her last altitude trip.
"I felt way better than in the last camp. I can breathe better, I have adapted to the high altitude and I think I am healthier now with no virus inside my body.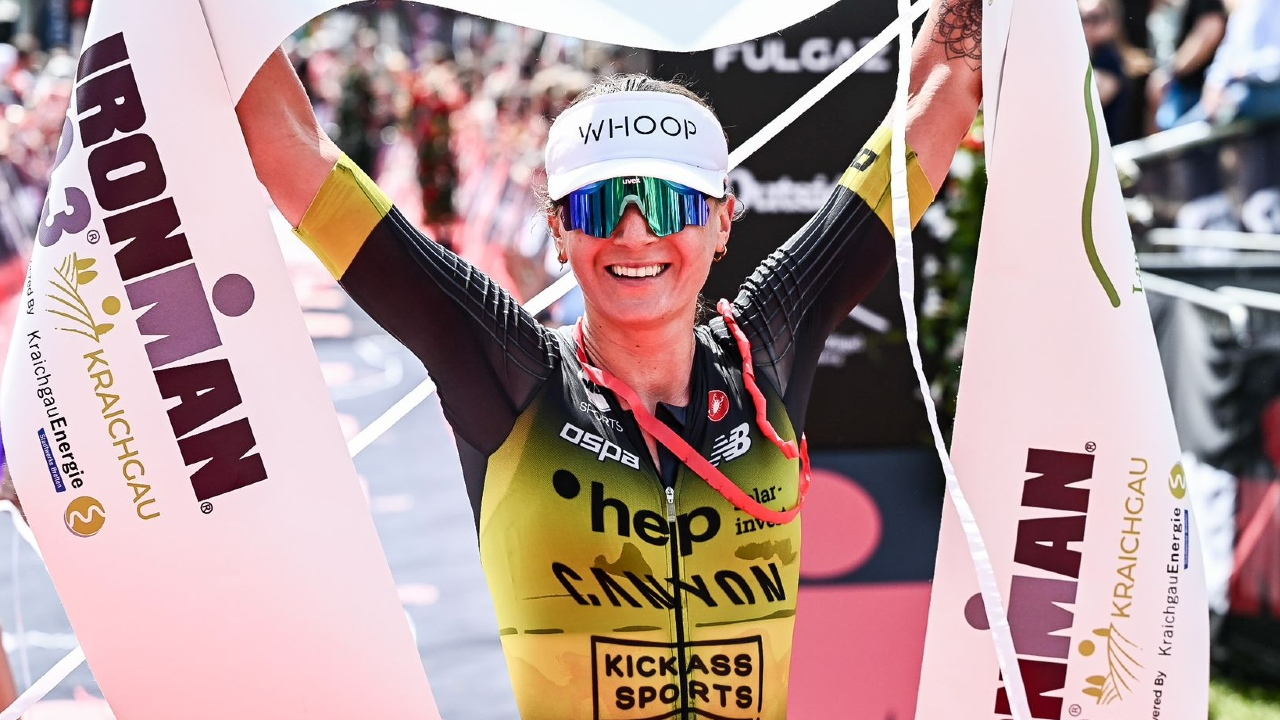 "I feel like a different person and I can tell you it feels a lot better in training when you are actually feeling good. Hopefully there will be some more good training days ahead and then I will be ready for Challenge Roth."