Germany's Laura Philipp shared her relief after defending her IRONMAN 70.3 Kraichgau title last weekend in a thrilling battle, after a frustrating spell following her win at IRONMAN South Africa in March.
On home soil, Philipp managed to hold off a fast finishing Lucy Charles-Barclay to defend her title and set herself up well for a great training block heading into Challenge Roth in five weeks.
The PTO World #6, who followed up her title at Kraichgau last year with a big win at IRONMAN Hamburg just weeks later, will now head to St Moritz to prepare for the showdown in Roth.
"The strongest field I have ever raced here"
In her post race recap on YouTube, Philipp highlighted the quality of her rivals in Kraichgau, saying: "I made it, I successfully defended my Ironman 70.3 Kraichgau title in the strongest field I've ever raced here".
With the likes of Charles-Barclay and Australian Ellie Salthouse on the start line, the 36 year old revealed that it really was full blast from the gun in southwestern Germany.
"The start was quite a shock to the system, the cold really hit me and obviously with some really fast swimmers like Lucy and Ellie, it was full gas from the start.
"I managed to keep the gap quite small after the swim, so felt that if I pushed quite hard on the bike I could close them down".
"I really had to push myself"
After successfully navigating her way through the swim, Philipp made her way back up to the front on the bike not once, but twice, after a mini mechanical hampered her progress.
"In the beginning, I felt very strong and was able to catch the front, but then unfortunately lost my chain and had to work a bit harder to catch up with them again.
"Overall, the bike was really cool, we had great weather, it was really fast and the girls were really pushing it.
"There were three of us jumping off the bike, Daniela [Blemheyl], Ellie and myself and then Ellie really pushed the pace at the start of the run."
Out on the run course, the defending champion used her knowledge of the course to her advantage, as she reeled in Salthouse before holding off Charles-Barclay.
"I just tried to really settle into my rhythm, I know this run course, it's quite tough with three loops and some hills, so early on I just tried to find my rhythm.
"I let Ellie go a little to see if she could hold on, I then caught up with her on a descent after really trying to use the profile to my advantage.
"Lucy then started closing and got really close which was exciting, I think she got to within 20 seconds of me with 5K to go so I really had to push myself in order to make it to the finish line in first.
"As soon as you can sniff victory you can usually find another gear, I don't know if I was running faster or was just pushing harder."
"This means a lot to me"
After the disappointment of having to withdraw from the PTO Tour European Open in Ibiza because of sickness, the victory in Kraichgau was even sweeter for Philipp.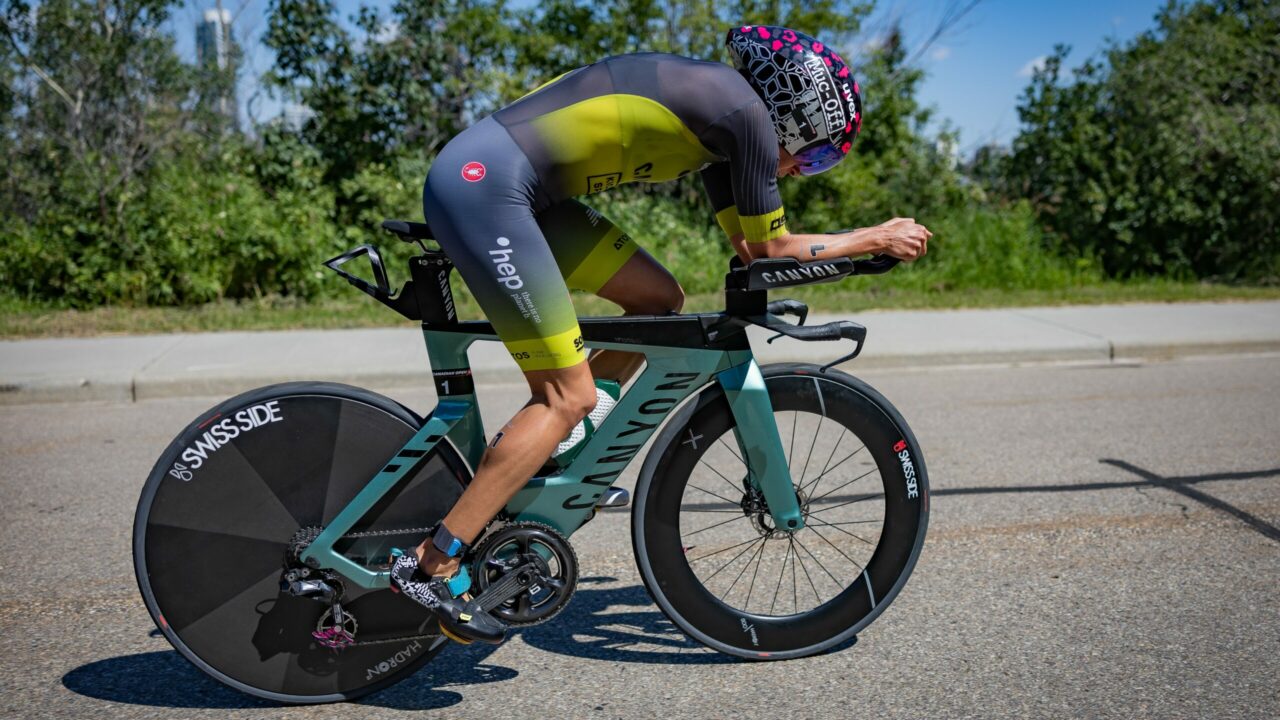 "This means a lot to me, we had some really exciting and close racing and I think it was good for the spectators to watch from the course.
"Thanks everyone who supported me from the sidelines, I definitely had the home soil advantage and it was a great victory.
"I'm really relieved after the bumpy preparations since IRONMAN South Africa and I think this will set me up perfectly for the preparations for Roth in five weeks time."