Canadian long-course legend Lionel Sanders will test himself at the other end of the distance spectrum when he makes a sensational debut in the Arena Games Triathlon powered by Zwift in Montreal later this month.
'No Limits' is one of the sport's biggest box office stars – he was runner-up in the rescheduled IRONMAN World Championship in St George last May and is a four-time IRONMAN champion and 30-time 70.3 winner.
But he'll now dramatically drop in distance to tackle Super League Triathlon's unique hybrid format that blends real life and virtual racing.
The 34-year-old will be performing in front of a home Canadian crowd at the Parc Olympique as the Arena Games Triathlon World Championship Series kicks-off in style on Saturday, February 25.
Centre of attention
Sanders said: "I'm excited. I'm nervous. I'm looking forward to the challenge.
"I'm excited to have the opportunity to do something new, something fun, something really good for the sport and professional triathlon and really good for you because high end I think is extremely important.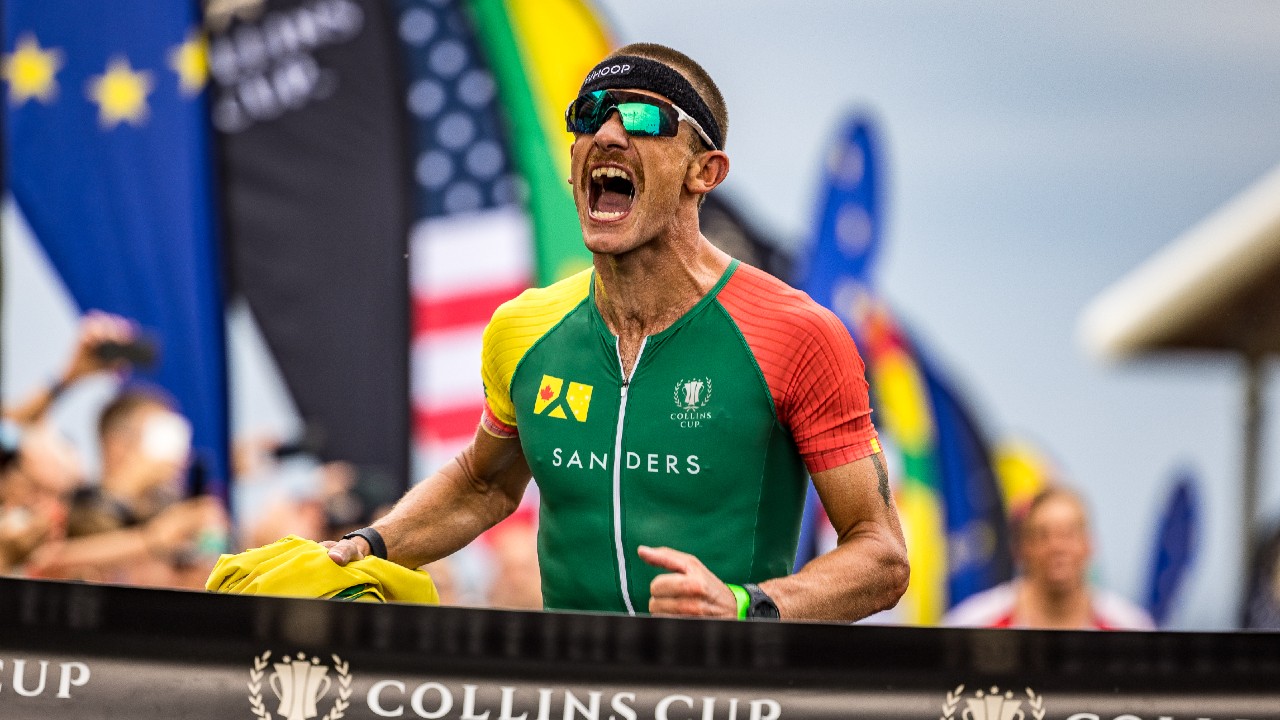 "My favourite sport to spectate is MMA. I don't want to get in the ring and scrap, but I would love to experience walking out as if you are going to scrap, and this will probably be the closest I will ever get to that, being the centre of attention in a true spectator sport, so that will be fun to experience."
Fellow IRONMAN athlete – and pro biker – Cameron Wurf raced in Super League Malibu last season, admitting afterwards: "I got my teeth kicked in, but that's alright."
Laundry and Metzler also involved
Other long-course athletes also preparing to put their necks on the line in Montreal are fellow Canadian and four-time 70.3 winner Jackson Laundry and South African Jeanni Metzler, who has multiple 70.3 wins, a second place at the 2021 IRONMAN 70.3 World Championships and full-distance podiums to her name.
Montreal will be the first venue for the 2023 Arena Games Triathlon World Championship Series and tickets are now on sale.
The Arena Games is a trailblazing concept pioneered by Super League Triathlon. The real-life and virtual reality blended racing provides an immersive viewing experience for fans both watching at the venue and on broadcast.
Competitors swim in an Olympic pool, bike on static trainers and run on self-powered treadmills, with their efforts turned into racing gameplay by Zwift – all over a unique, short and action-packed format.
And for the first time last year the athletes battled it out to be crowned the triathlon esports World Champion thanks to Super League's partnership with World Triathlon.