She was the defending champion of Challenge Family's The Championship on Sunday – and while the sequence of 'British Lucy's' winning this race came to end, Great Britain's Lucy Buckingham was still thoroughly satisfied with her third place finish.
Having spent most of the day in the company of eventual winner, Sara Perez Sala, she held second place for most of the half marathon, before the speedy running of Emma Pallant-Browne eventually closed her down.
Progress
Ahead of the race, I'd written in our preview that I didn't feel that Lucy had hit the peak form that she showed in the 2021 this season yet… but expect her to have progressed since her last outing in Gran Canaria. Speaking about her day after the race, that assessment was seemingly a pretty accurate interpretation:
"I felt pretty solid. Leading into this race I'd had a good block of training, which I needed, because I think I was lacking a bit of fitness. I was really surprised actually to get on the podium and super happy because it was such a strong women's field. I'm really happy with the result."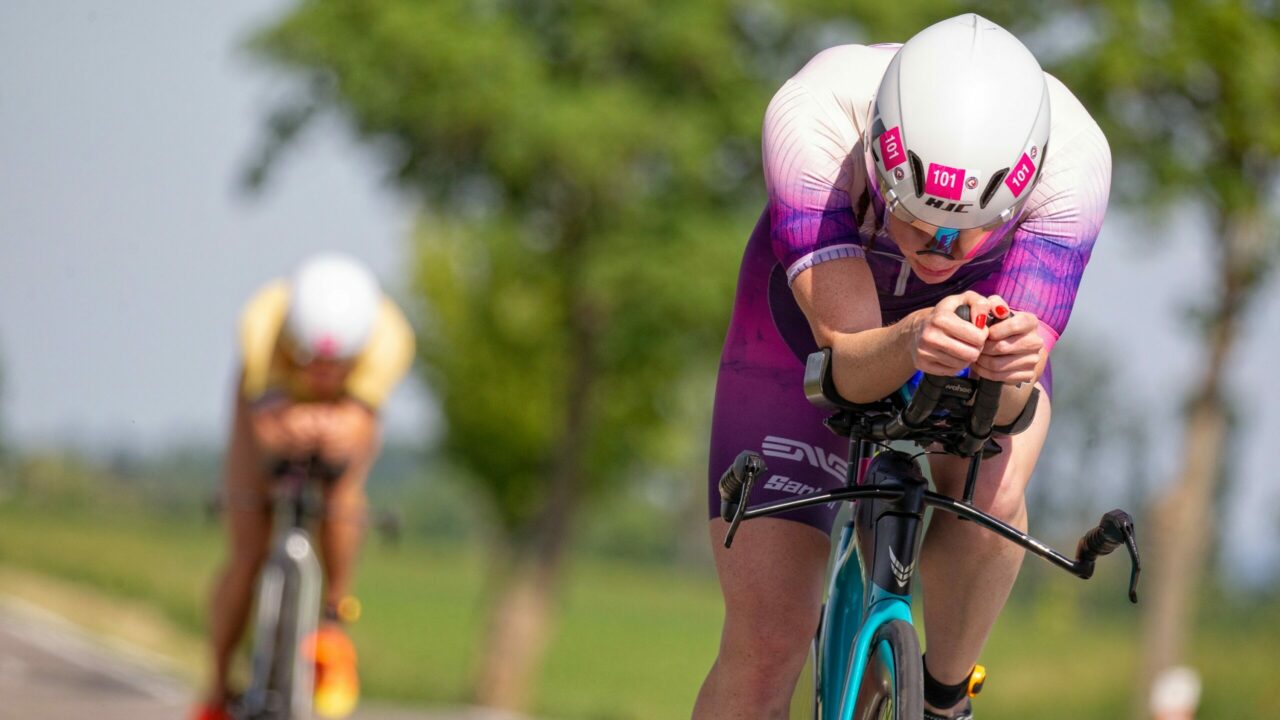 In Perez Sala, Buckingham has found an ally in one of the few athletes that can match her swim pace and work well on the bike too. Having company is a pleasant change for the London 2012 Olympian…
"It's really nice to race with Sara. I'm on my own quite a lot of the time – and I do get slightly bored! So it's quite nice to have someone there to keep pushing you. I genuinely really did enjoy the race, and it was the same in Gran Canaria, I thoroughly enjoyed it and can't wait to race the rest of the season."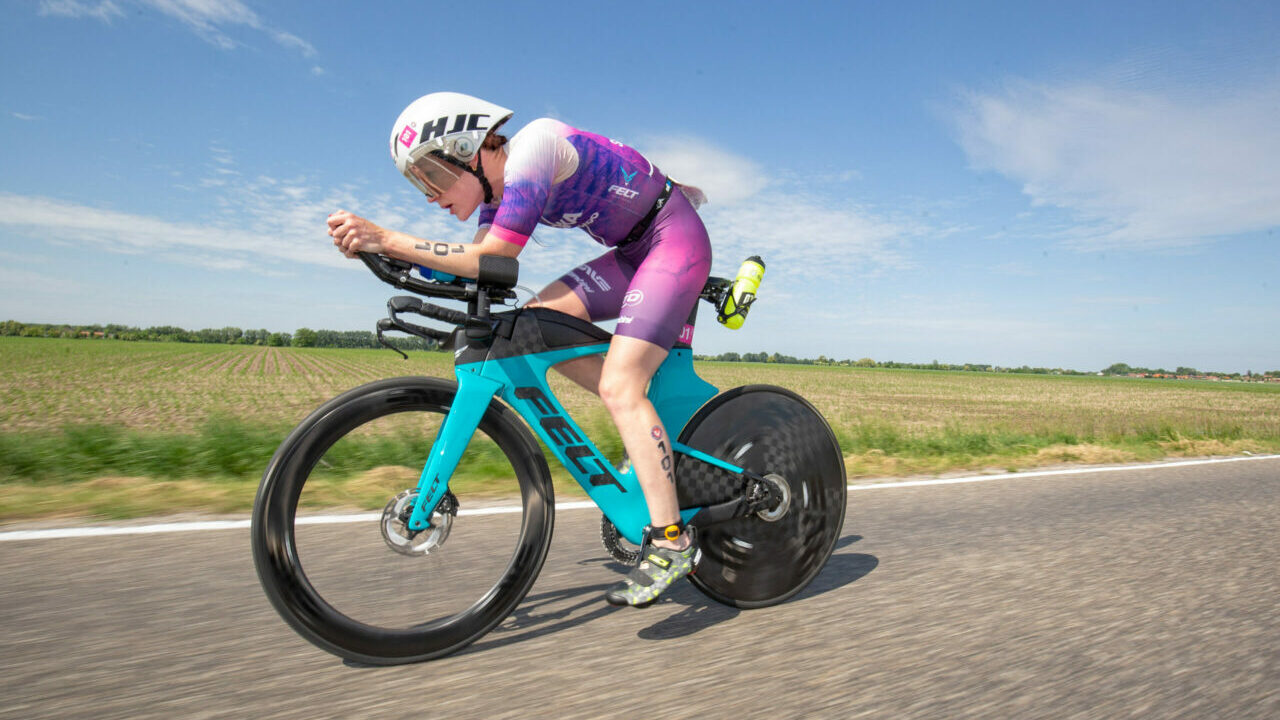 Conquering the run
Always a work-in-progress, Lucy's running has gained notable consistency and improvement over the last couple of seasons, evidenced by that impressive sequence of podiums through the 2021 season.
While comparing courses is typically a fools errand, in three outings this year she has clocked 1:25 / 1:26 / 1:25 run splits. Was that one of her big plus points from the day?
"Absolutely, I was actually just saying before that when I don't overheat, then I'm just like a diesel engine, I just continue… but I've just got one pace!
"When Emma came past… there was no way I could have picked up the pace! I actually didn't know that Sara had stopped [Ed. toilet stop], but in my own head I thought that I just need to continue at my own pace, especially at this point in the season.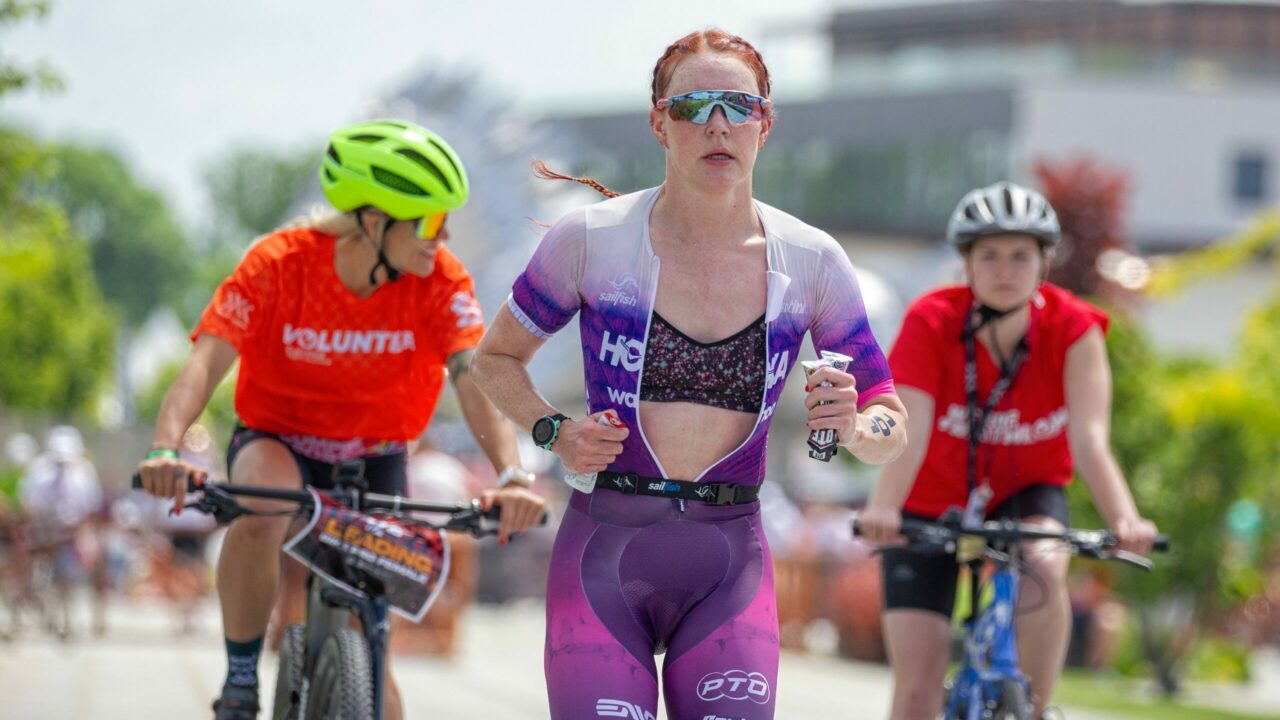 "I know I'm not at the point where I know I can push like I did in Budva. That was by far my best run and I want to replicate that, but I know I'm not in that sort of shape right now. However, I'm really proud that I kept my cool and I did race it.
"Although it wasn't super hot, it was hot for me being a Brit, and very pale with ginger hair. I was super happy with the result and to be on the podium with these two girls, because they are great athletes."