Three-time World Triathlon Champion Mario Mola has hailed the "new generation" in short-distance triathlon as he focusses his efforts on fighting for a much-coveted Olympic medal in Paris next year.
The Spanish legend has an incredible perspective having raced against the likes of Alistair Brownlee and Javier Gomez at London 2012 but also Kristian Blummenfelt, Alex Yee and Hayden Wilde at Tokyo 2021.
Despite those three world titles between 2016-2018, his highest-placed finish at the Olympics was eighth in Rio 2016.
Now 33 years old he's back in the mix on the WTCS circuit and also claimed the World Duathlon title in front of home fans in Ibiza in May.
'It's part of the process'
He's the focus in the latest episode of World's Triathlon's 'Down The Blue Carpet' series, discussing in that how he's now balancing becoming a father for the first time with his training and how he thinks the sport is developing.
He said: "The sport obviously changes quite fast, it's part of the process, and my last competitive race was probably the Tokyo Olympics.
"And the guys who dominated there [Blummenfelt, Yee and Wilde] are the ones who have been racing and winning very well since.
Every generation I think keeps pushing and improving what the others have done.
"Of course we've had incredible talent in our sport, thinking back not that far away – to Alistair and Javi. It's going to be very difficult to have people racing for so long and as consistently as they did.
"But this new generation is also incredibly talented, they are really good. And maybe the race dynamics have changed a bit too since the Brownlee and Javi domination – it's very hard to beat these guys too!"
Fine margins
The run in particular is an area Mola is more qualified than most to talk about and he feels that's the discipline that's changed most.
Of course Yee and Wilde set those incredible 10km splits in Cagliari of 28:31 and 28:35 respectively, echoing some classic Brownlee vs Gomez battles, and Mola explained: "The sport keeps evolving and things get tighter and tighter.
"You still need to be consistent in the three sports but having an amazing run doesn't warrant being on the podium, whereas maybe in the past it did. But that's part of this whole new era. Things are decided by a small margin."
Of his own future targets, he's taking it step by step: "My main goal this year was just to get into my best shape and there's no reason I can't do that. We'll see where that puts me in this new generation.
"The Olympics to me is the one race I really want to put all my effort into fighting for a medal."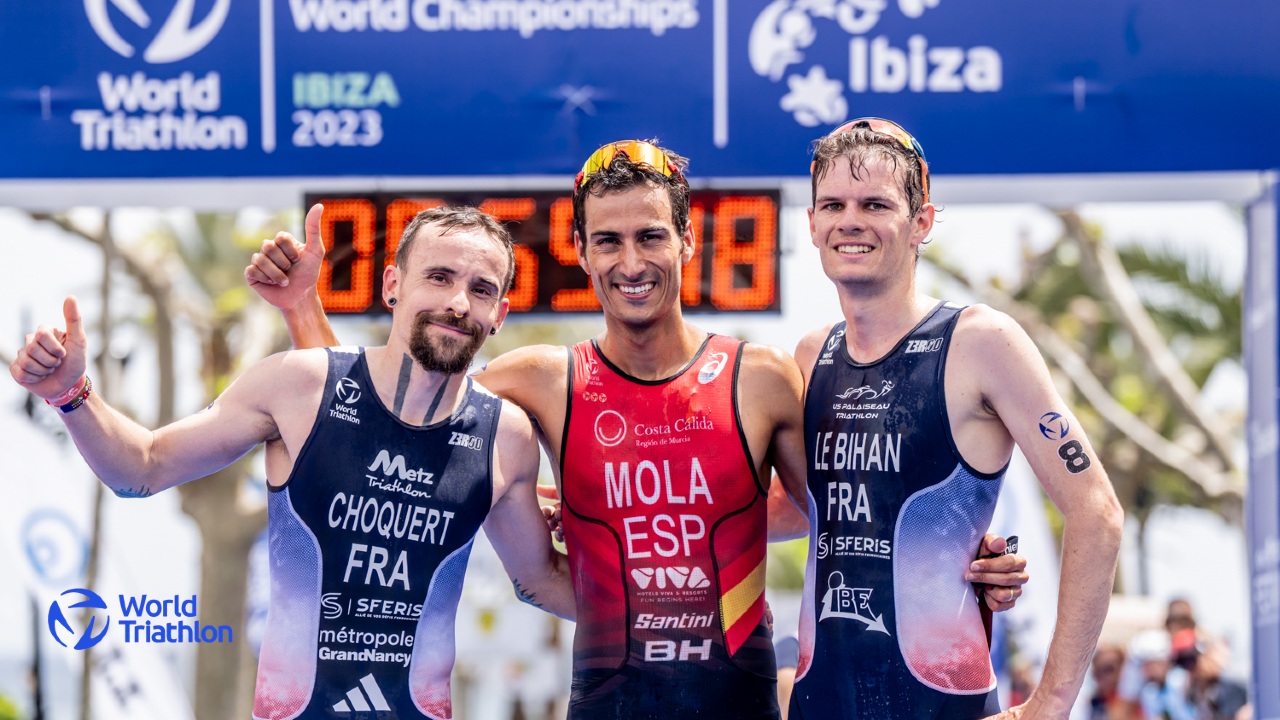 And whether he gets that medal or not, he'll be trying to help others in the future as he's now mentoring athletes within his training group and passing on that vast knowledge and experience.
And who knows, that could help him too: "It's exciting and I'm enjoying it – and being surrounded by young people makes you feel young and gives you energy!"