Six-times IRONMAN World Champion Mark Allen joins us again for his regular 'Mondays With Mark Allen' feature and now he puts the focus on the women and that much-hyped Sub8 Project, and asks just how fast might Lucy Charles-Barclay go?
This week I'd like to put the focus on the women and Sub8, something to really get excited about as we look forward to a stellar 2022.
They have a team that will help them draft on the swim, they'll draft off their team on the bike and then they can have pacesetters on the run. So it's clearly going to be faster than what what any person could do individually.
It's going to be exciting to see not only can they break 8 hours, but how much are they going to able to break it by. The current world record is set by Chrissie Wellington – she went 8 hours 18 minutes on her own at Challenge Roth, so clearly I think the 8-hour barrier is well within range for women.
Looking at Lucy
So let's look at a couple of splits, and I'm just going to go with Lucy Charles-Barclay here because she's on fire at the moment. She won the IRONMAN 70.3 World Championship in St George – crushed on the swim, crushed on the bike, crushed on the run. Had the fastest swim, bike and run of the day.
Lucy generally in a fast swim is gonna go around 49 minutes. So if she's drafting, this is a conservative estimate, she'll probably go 48 minutes. That's pretty conservative.
What about the bike? Lucy at Challenge Roth in 2019 went 4 hours and 39 minutes -averaging 24 mph, that's pretty darn good – on her own.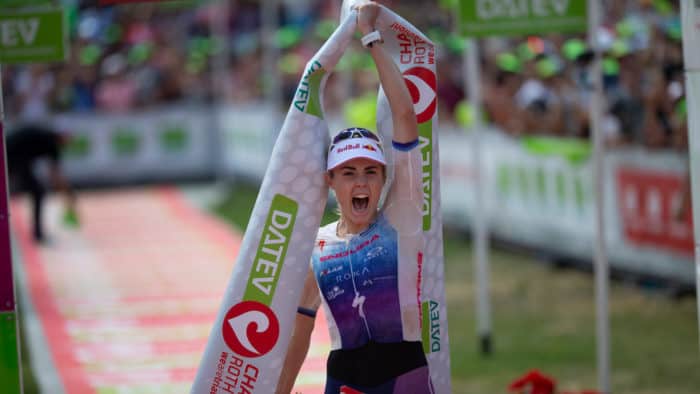 If you add in drafting, generally you're gonna go between 2 and 4mph faster. That means she could potentially average 27mph for the 112-mile bike ride. That puts her in at about 4 hours and 9 minutes.
Now comes the marathon, and here is probably the stretch, and stick with me because this is what I think is super-possible if the day is right.
Lucy, in St George, in the half-Ironman, clocked 1:18 on probably the toughest 70.3 World Championship run course ever. So what I'm going to do is give her just double that time for her potential marathon – that would put her in at 2:36.
Mark Allen Sub8 prediction
That all adds up to 7:33. Ironically I predicted 6:33 doing similar calculations for the men. Am I right, am I wrong? We'll see. Again the marathon will be the toughest part for Lucy, but think of this way…
She ran a 1:18 – just over 6-minute pace – at St George. That course is at least 3 minutes slower than a really good, fast half-marathon course. So maybe she would have been averaging 5:45/5:47. You add that time back in, and also figure that she is going to be coming off the bike fresher than she did in St George thanks to the drafting.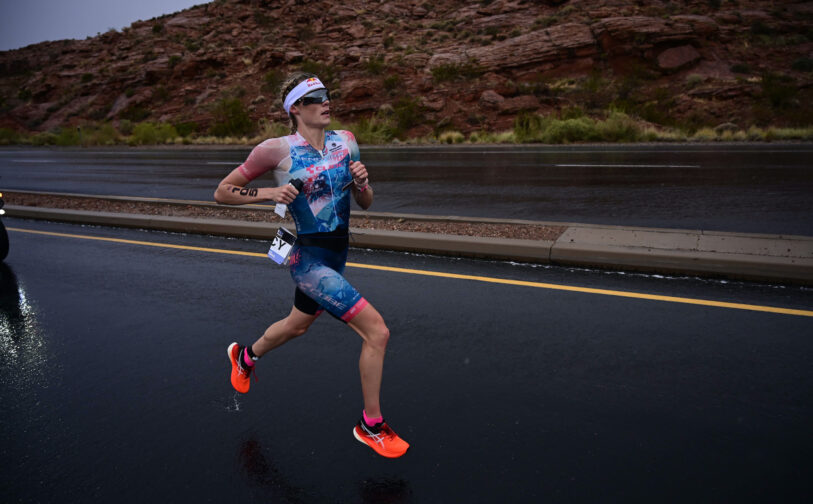 Again, my prediction for the women – 7:33. I just hope we get to see two incredible races when this event takes place this summer.