American long distance veteran Matt Hanson will start his European tour at The Championship this weekend, before facing off against the likes of Alistair Brownlee and Jan Frodeno in Hamburg next month.
The PTO World #19 hasn't had the best start to the season with an unfortunate crash at IRONMAN Texas, but is qualified for both the IRONMAN and IRONMAN 70.3 Worlds, with his focus now on getting his race results back on track.
The 38 year old, who did finish second at Challenge Puerto Varas in March, shared that he hasn't travelled across the Atlantic to mess around, with the American adding his sights are firmly set on some big race results over the coming weeks.
"I wanted to have a season full of championship races"
After only flying over from the US three days before race day, Hanson told us that he still wasn't quite over the jet lag heading into the race weekend, but that the allure of Šamorín will make the tiredness worthwhile.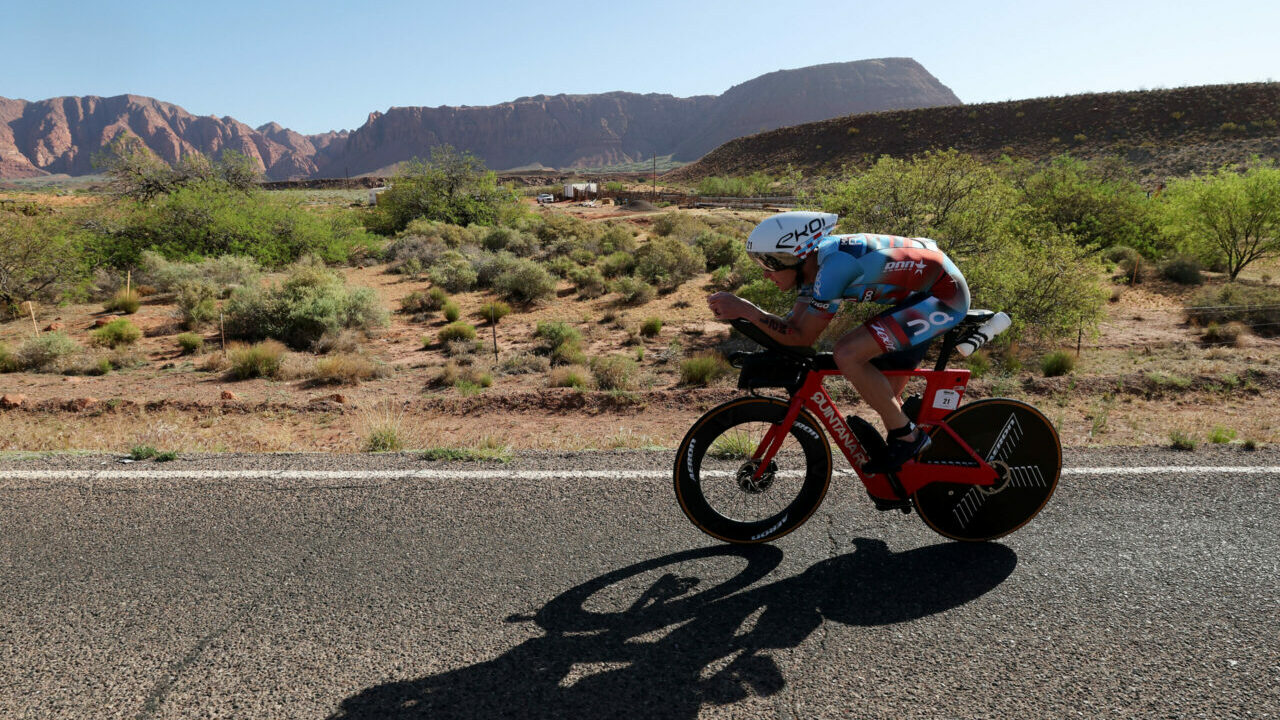 "It's a long trip, and I just got in last night, so the jet lag is still beating me up a little bit, but we have another day and a half to get ready so we should be alright.
"I wanted to have a season full of championship races. This one was a no-brainer, it's the biggest middle distance race that Challenge has, so it was definitely on the schedule.
"I have raced here a couple of times before, with the Collins Cup and I like the venue and really the travel is not that difficult."
After racing at The Championship, Hanson revealed that he will head to Nice to recce the IRONMAN World Championships course ahead of September, before making his way to Germany for the European IRONMAN Championships in Hamburg.
"After this weekend, I'll stay and train on the world championships course in Nice for a few days, then go off to the European Championships in Hamburg afterwards."
Recovery and race opportunities
Heading into IRONMAN Texas, Hanson was one of the pre-race favourites for a podium, and still was during the race, until a collision on the bike course knocked him out of the race, causing some serious damage.
"We are still on the recovery, but things are good and I'm back on full training. Things are uncomfortable now and again, but it hasn't slowed me down too much, it just hurts a little more than usual."
Last time Hanson had raced an Ironman on home soil, the result had been a little different, as the American finished second at IRONMAN Arizona last November. That result, Hanson revealed, has really opened the door to more freedom to race this year.
"Qualifying [for the IRONMAN World Championships] in Arizona was all to do with having full control of my schedule this year and it's now allowing me to chase every big race that I want to.
"It is a pretty amazing field at the European Champs next month, so I am just excited about that opportunity, as it is something I might not have been able to do otherwise."
"I wouldn't come here if I didn't think I had a chance to win"
Discussing his prospects on Sunday, Hanson was candid in his reasoning behind making the long trip out from the US, as he underlined that he wouldn't have come to Slovakia if he didn't believe he could perform.
"I wouldn't come all the way here if I didn't think I had a chance to win, I know I am going to have to execute one of those special days, I normally have one or two a year, so I would like to be consistent with that, but I came to Europe to have two great races.
"It is going to be a day of chasing, there is no doubt about that. We are going to have some really good swim-bikers in the group and hopefully I can do what I need to do to keep within touching distance and in the last 5km be somewhat relevant."