Great Britain's Alistair Brownlee will go head-to-head with Jan Frodeno on home soil at the IRONMAN European Championships in Hamburg, with Australian Max Neumann also heading to Germany for what promises to be a battle for the ages.
Brownlee, who recently won on his XTERRA debut in Weston Park, looks to be back into the full swing of racing after having to miss countless events over the last eight months since his win at IRONMAN Sweden.
Having finished sixth at the PTO Tour European Open in his first race of 2023, Brownlee now looks to be building towards a big summer of racing, with his first stop over the full distance on June 4 in Germany.
The early season indicator
With Frodeno having made his intentions to race the IRONMAN World Championships in Nice public at the start of what is likely to be his last season in the sport, IRONMAN Hamburg will give a good indicator of what the German's form over the longer distance is like ahead of the race on the French Riviera.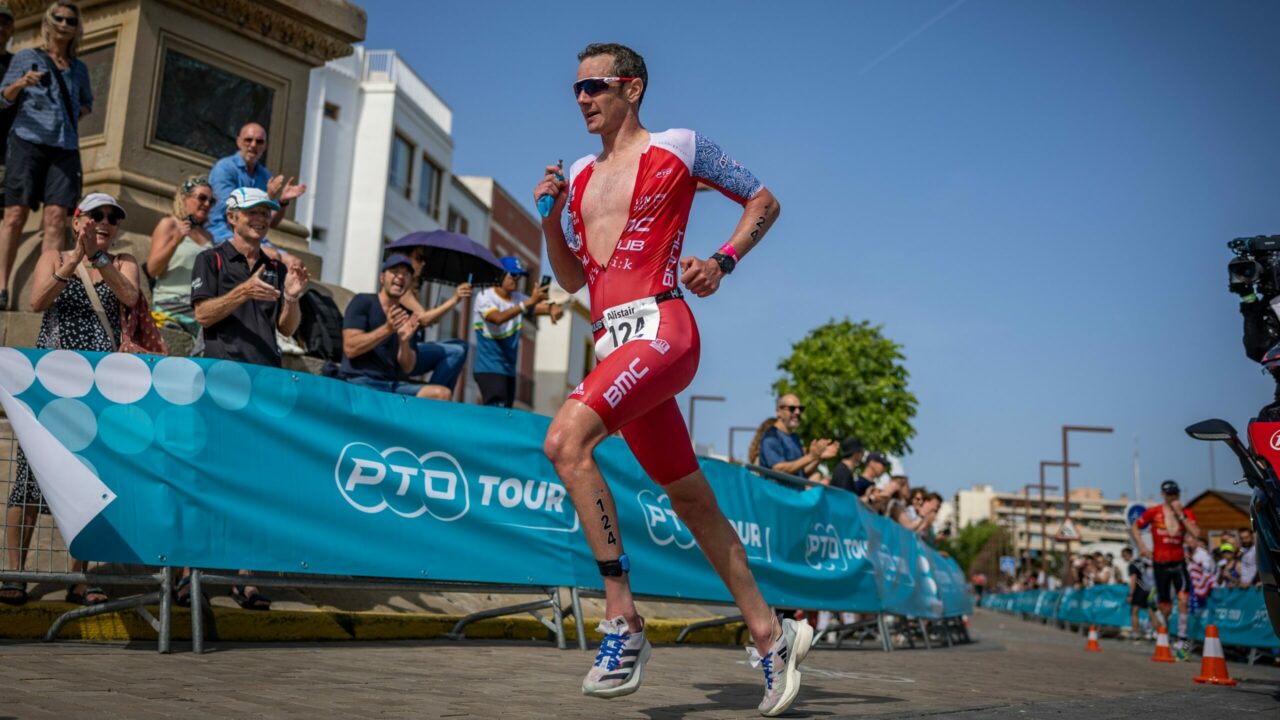 Having finished fourth in Ibiza a fortnight ago at the PTO Tour European Open, Frodeno as well as Brownlee will be chasing a first podium of the season, with a battle against the winner at that race in Ibiza, Neumann, an added incentive for the two veterans.
With Brownlee now down at PTO World #22 and Frodeno all the way down in #385, Hamburg will also offer a valuable opportunity for the pair to pick up some points, which will hopefully see them back up the rankings and allow them to race at either the PTO US Open or PTO Asian Open this summer – at least, without requiring a wildcard helping hand.
For Brownlee of course – unlike Frodeno and Neumann – the race has added importance in terms of earning a qualification slot to race at the IRONMAN World Championship in Nice. There are five of those on offer in Hamburg.
A hot contest
Whilst all the media attention and hype ahead of Hamburg will likely focus on Neumann, Frodeno and Brownlee, it will be important not to forget the rest of the field, which like Neumann did in Ibiza, could see an athlete spring a surprise.
The 2022 IRONMAN European Champion, Denis Chevrot (FRA) will also be attempting to defend his European title in Germany and remind the world that he will be a force to be reckoned with this year, especially with the men's edition of the 2023 IRONMAN World Championship being in his home turf in France.
The professional men's field will also feature Kristian Høgenhaug (DEN), Matt Hanson (USA), Florian Angert (DGER), Pieter Heemeryck (BEL), Maurice Clavel (GER), Jesper Svensson (SWE) and one of the fastest swimmers on the IRONMAN circuit, Josh Amberger (AUS).