Sunday's IRONMAN Vitoria-Gasteiz proved to be as special as it was dramatic for winner Nick Kastelein.
After coming out of the water first in Northern Spain, Kastelein would then find himself out of the top 10 by the end of the bike, as fellow Aussie Cameron Wurf powered out in front – with his closest competitor Tobias Dahl Thomsen (DEN) 9:32 behind in second place.
Kastelein, who now lives in Girona, Spain, had prepared well for the run however, doing two-hour training runs during the heat of the day and with around 5km remaining – caught up to Wurf.
Setting a 2:43:28 marathon, Kastelein posted an overall time of 7:52:50 on his way to securing a spot at Kona – two years on from sustaining a fractured pelvis and broken ribs.
'I needed it'
Kastelein, whose only other IRONMAN win came in Switzerland in 2017, had only returned to racing last year after he was involved in a bike crash with training partner Jan Frodeno while descending Montseny, near Barcelona, in 2020.
Since then, the Aussie has admitted he has struggled to put together a run of consistent performances, which have included a third place finish at Challenge Mogán-Gran Canaria and DNF at IRONMAN Lanzarote in 2021.
Despite this however, Kastelein managed to dig deep on Sunday, showcasing his ability on the run, and now has a place at the IRONMAN World Championship in October.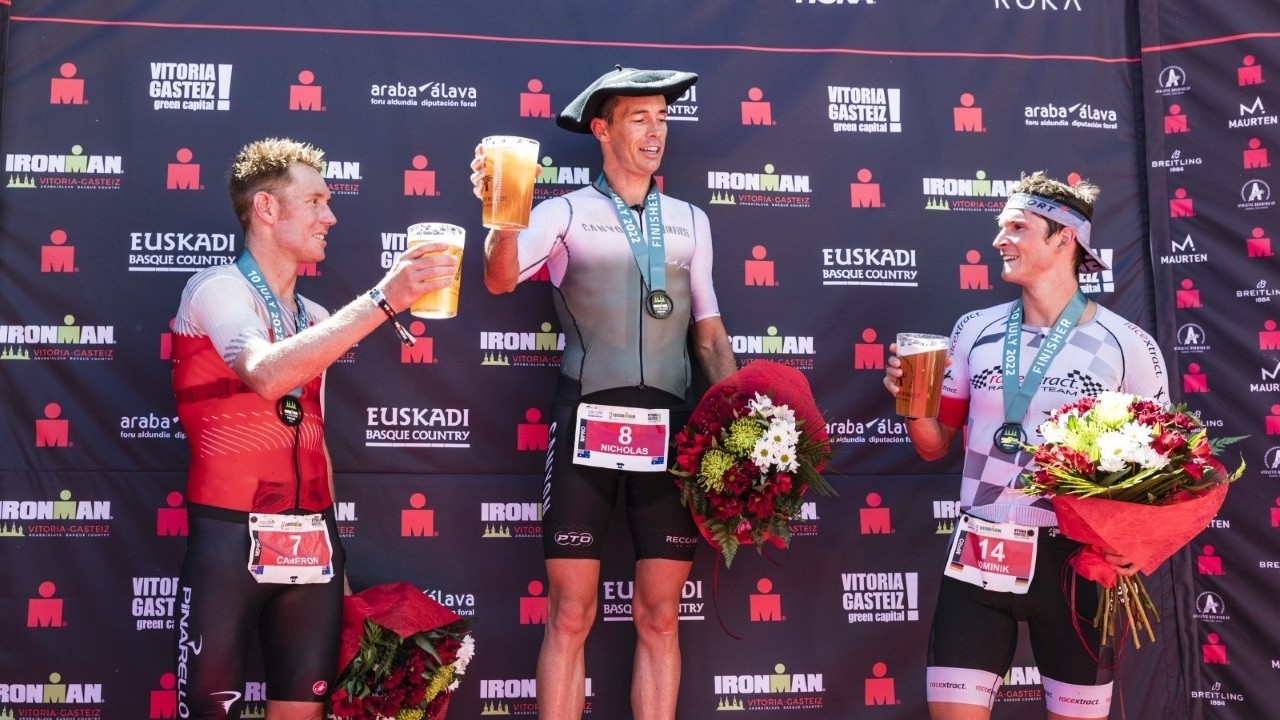 He said: "It's very special because I fractured my pelvis in 2020 and I've had a year of bad form, you know trying to find this new form, new way of racing and it's my second ever win at the IRONMAN distance and I needed it."
Finding his feet
Despite posting a best-of-the-day run, Kastelein says he was slow at the start of the marathon and knew he had a lot of work to do after coming off the bike outside the top 10 positions.
"I didn't know a lot of the times and I knew I was a long way back and I didn't know how long," he said.
"I just ran my own pace and I think the first few kilometres were quite slow, like 4:30s, I just needed to find my feet and then it's a 42km run and I needed all 42km today."
And runner-up Wurf was among those pay tribute to Kastelein's persistence, saying: "This was a very classy performance by him.
"I know he's had a really tough few years and has worked really hard this year and I'm really happy to be on the podium with him and to qualify for Kona alongside him is really special."