New Zealander Kyle Smith showcased his Olympic potential during the 2023 Oceania Triathlon Cup Wanaka race, part of the Challenge Wanaka Triathlon Festival on Friday, finishing an impressive second over the Sprint distance course.
The 25-year-old, who is currently ranked 34 in the world over the middle- and long-distance by the Professional Triathletes' Organisation (PTO), finished just one second behind Australian race victor Callum McClusky in a thrilling race.
Smith finished just ahead of Tokyo 2020 Olympian Tayler Reid (NZL) as the top four finished within five seconds of each other – Dylan McCullough (NZL) the fourth finisher in the front quartet. Bradley Course (AUS) rounded off the top five 20 seconds behind the lead pack.
Smith eyes Paris 2024 berth
Back in November last year Smith announced his intention to switch focus to the shorter format races with the goal of qualifying for the 2024 Olympic Games in Paris. The New Zealander wants to follow in the footsteps of Norwegian star Kristian Blummenfelt in becoming a contender across all triathlon formats.
Smith certainly put his name in the hat during the event. A solid middle-of-the-pack swim set the foundation for a excellent performance, which was coupled with the fourth fastest bike split and third fastest run almost brought victory – only a phenomenal run by McClusky, 30 seconds faster than the second quickest over 5km, denied Smith.
Having defeated McCullough and Reid, who both represented New Zealand at the Commonwealth Games in 2022, Smith will certainly be in the mind of the selectors as he pushes for an Olympic berth throughout the 2023 season.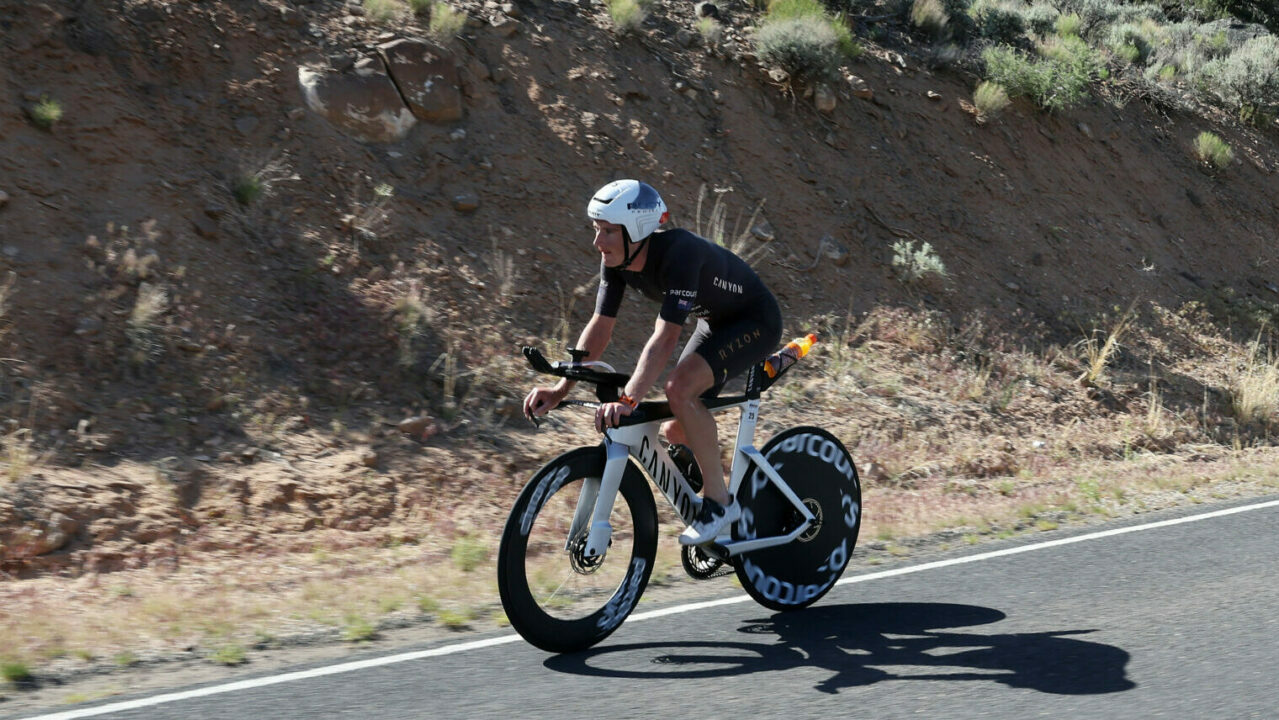 Birtwhistle disqualified
It was a race to forget for Australia's 2020 Olympian Jake Birtwhistle. The Aussie, who finished 16th in the Tokyo Games, crossed the finish line in sixth position but was disqualified for failing to serve a penalty.
Birtwhistle, who recently made his middle-distance bow with victory at IRONMAN 70.3 Tasmania, was awarded a 10-second penalty during the race but did not attend the penalty box during the run, resulting in his disqualification.
Van Der Kaay runs to victory
New Zealander Nicole Van Der Kaay was the star of the show in the women's race as she produced a stunning 16:34 5km split to claim victory by 20 seconds from compatriot Brea Roderick and Australia's Emma Jeffcoat.
The 27-year-old finished the swim inside the top 10 before dropping back to the midfield during the bike leg. However, her run was 40 seconds quicker than her nearest rival as she raced through the pack to claim victory. Olivia Thornbury (NZL) and Hannah Knighton (NZL) completed the top five in the women's race.
2023 Oceania Triathlon Cup Wanaka results
Pro Men
1. Callum McClusky (AUS) – 48:21
2. Kyle Smith (NZL) – 48:22
3. Tayler Reid (NZL) – 48:23
4. Dylan McCullough (NZL) – 48:26
5. Bradley Course (AUS) – 48:46
Pro Women
1. Nicole Van Der Kaay (NZL) – 53:40
2. Brea Roderick (NZL) – 54:00
3. Emma Jeffcoat (AUS) – 54:13
4. Olivia Thornbury (NZL) – 54:26
5. Hannah Knighton (NZL) – 55:10