This is a preview of the Olympic Games mixed relay triathlon at Tokyo 2020 – you can click here for a full report and results on how Great Britain claimed gold.
It's finally about to happen – Mixed Relay Triathlon at the Olympic Games – the action gets under way at 0730 local time Saturday (2330 BST Friday in the UK).
Since triathlon made its Olympic debut 21 years ago in Sydney, athletes have had only one shot at an Olympic medal in the sport and now, finally, another discipline gets added to the big show.
The first (senior) Mixed Relay event at a major games was seven years ago in Glasgow at the 2014 Commonwealth Games. I remember it well… I was in the commentary box on-site in Strathclyde Park, calling home Team England before that fantastic battle for silver and bronze, between South Africa, Australia and Canada.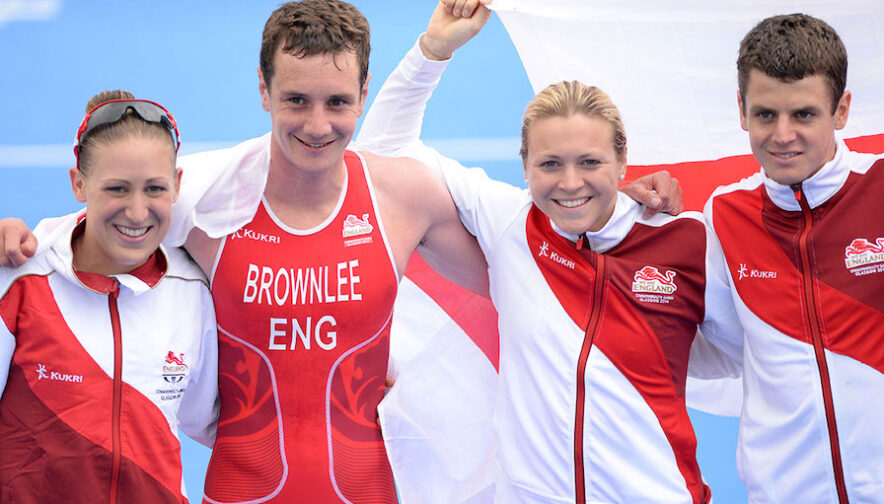 There's no doubt that the level of performance, the focus on tactics and the interest in this format has exploded over the past five years, since Olympic status was confirmed. It's also helped bring triathlon to the casual fan too, with its constant changes and excitement. The athletes love it too, but it will all be business on Saturday July 31 (0730 local time).
Who should you be looking out for?
The leading contenders
France: World Champions in 2018, 2019 and 2020. European Champions in 2018 and 2019. Test Event winners in 2019 and top of the Olympic Qualification Rankings.
It's fair to say that Team France has been the dominant nation in this format in recent years. Its team looks set to be Cassandre Beaugrand, Leonie Periault, Vincent Luis and then one of Dorian Coninx or Léo Bergere. That's a very strong line-up. But not an unbeatable one in my humble opinion…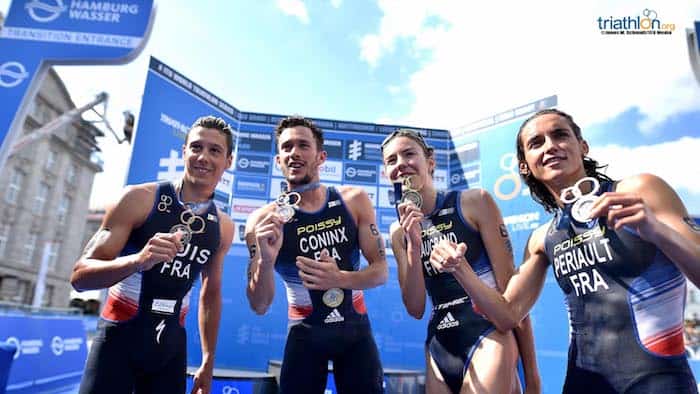 Great Britain: The British team knows what it is like to push the French to the limit – the pair were separated by a photo finish in Tokyo two years ago. The result followed what had been a period of pretty average results, given the depth of talent available.
The squad that day was Learmonth / Benson / Taylor-Brown / Yee. With Gordon present as a reserve this time around, Jonathan Brownlee slotting into the #2 slot could quite well be the British team in Tokyo. Yee, certainly, is a better athlete two years on and the same could probably be said for Learmonth and Taylor-Brown too. Alex identified in a recent interview that he thought that the British women were the relay team's 'super strength', and I think he may be right.
Of course, this French team will be stronger – they didn't have Vincent Luis racing in 2019 – but that additional year, I believe, could be the decisive factor in deciding where that gold medal goes.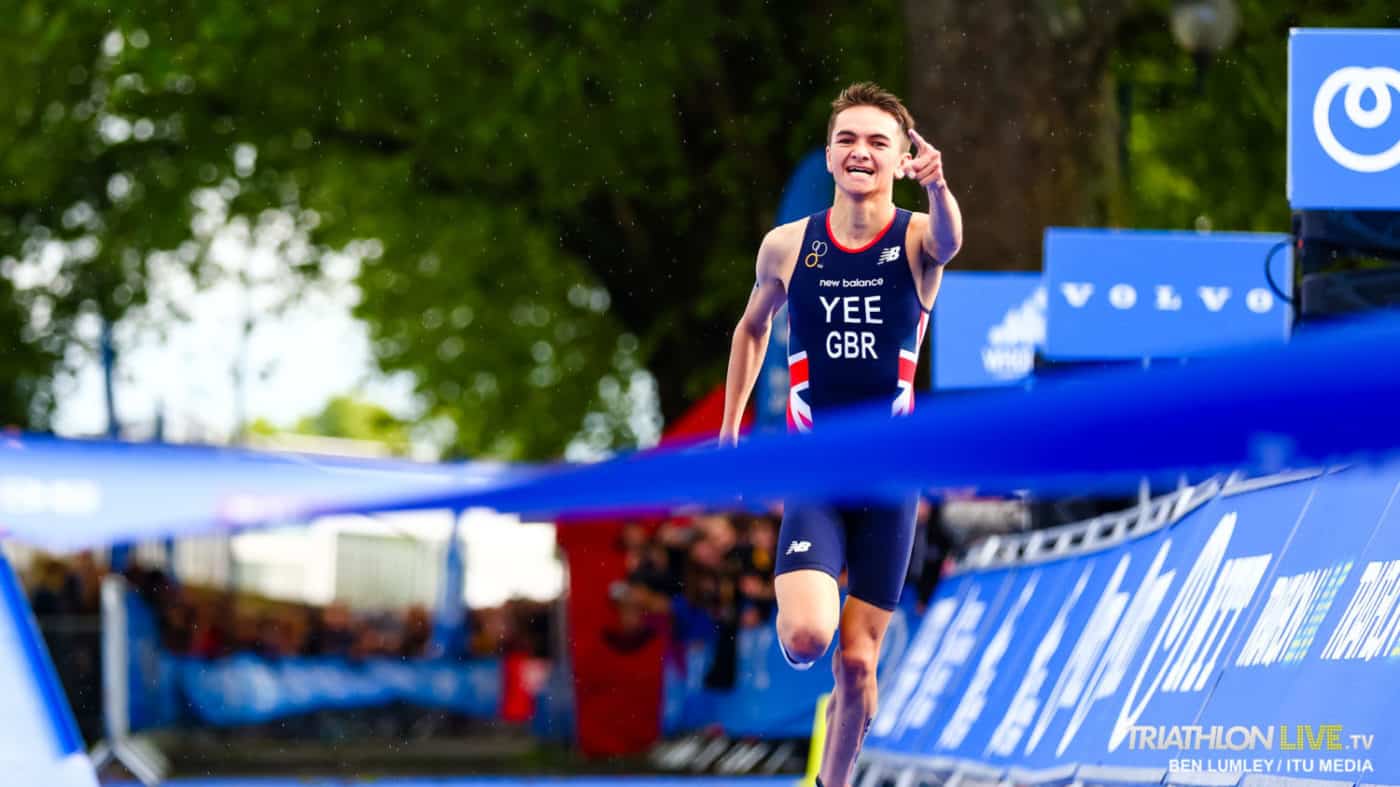 United States: If timing has helped Great Britain, that might also prove to be the case for stars and stripes. For many years, the U.S. women have been massively outperforming their men in World Triathlon racing, to the point that complete podium sweeps have not been uncommon.
The emergence of Morgan Pearson in particular this year – and he will be joined by Kevin McDowell – should add further strength to a team that will see two from Knibb, Rappaport and Zaferes completing the team. While she's been off form early in 2021, Katie Zaferes has perhaps been the standout female mixed relay racer for several years now in that #3 position. Strong across the board, if she can put the 62-minute half marathon foot speed of Pearson into the mix ahead of the final leg, it's game on.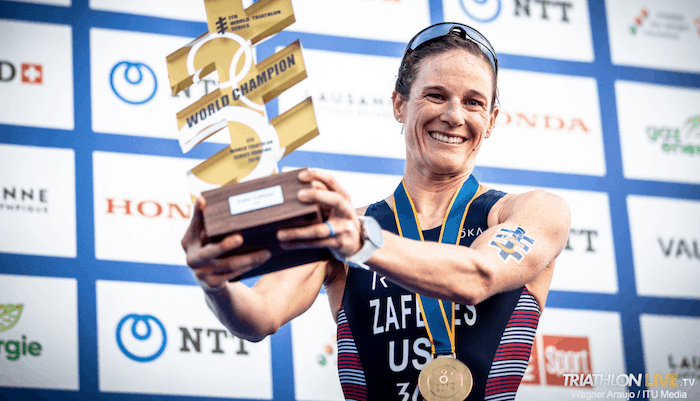 Live outsiders
Australia: The Aussies are the only nation to qualify a full complement of athletes – 3 men, 3 women – for Tokyo. Will that allow for some Relay-specific tactics with, perhaps, some athletes 'rested' for the Relay? That's not what World Triathlon want – but frankly, there's nothing they can do in practice to stop it.
The Aussies are the 2018 Commonwealth Games champions (Backhouse, Hauser, Gentle, Birtwhistle), and while Backhouse was not selected, they have Aaron Royle, Emma Jeffcoat and Jaz Hedgeland to add into the mix. Whatever the combination, I can't seen them matching France and Great Britain, but the bronze could well be up for grabs.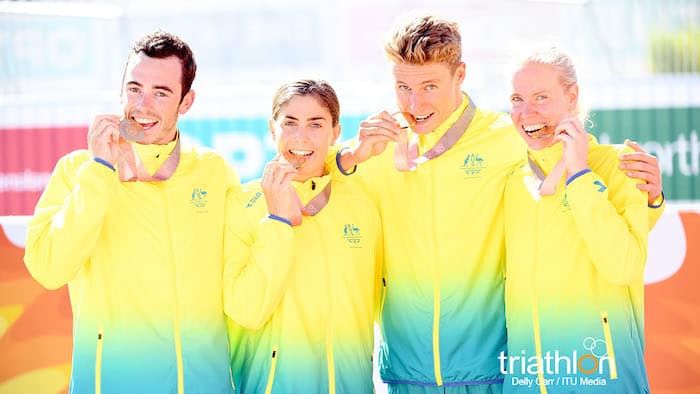 Belgium: The Belgian team won't have any selection issues – they have four quality athletes qualified – and in Marten Van Riel and Jelle Geens, objectively their strength is on the men's side. Still, Claire Michel and Valerie Barthelemy are far better than 'solid', and Van Riel says he is 'excited' for their prospects. I think they will do well… but a podium position might prove just out of reach.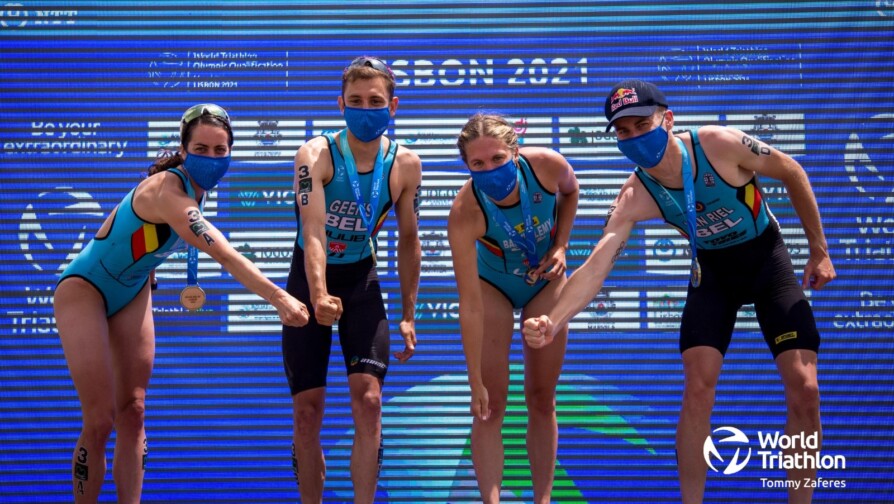 Olympic Games Triathlon – Mixed Relay Verdict
If we take into account consistency and reliability over an extended period, the French are the favourites. Their three consecutive World Championship wins were achieved with three different lineups, and so it is clear that Les Bleus are very focussed on this discipline.
BUT… basing my selection on head as well as heart, I think this is the time for the Great Britain team to step up and put behind them a few average results in recent years. The additional year, on balance, works in favour of the Brits – and is why I think this race will see Jonathan Brownlee complete his set of Olympic medals with a gold.
To find out what our panel of experts think about the Mixed Relay, you can click here for their picks. They are in form right now – all five picked Flora Duffy for gold in the women's individual race on Tuesday.