Laura Philipp goes into Saturday's first-ever PTO Canadian Open as the highest ranked female and she could hardly be in better form.
After being forced to miss the IRONMAN World Championship at St George through COVID she was just seven seconds off the world record time for the full distance when she returned at IRONMAN Hamburg last month.
And speaking at the eve-of-race press conference, the German admitted it even came as a surprise to her.
She explained: "It was really tough to miss out St George but I guess I was not the only one.
"I was unlucky but COVID can hit you anytime and it definitely fired me up to get back into shape and back into racing.
Back in style
"So I looked out for new opportunities and with Hamburg as the European Championships for women it seemed a good choice but I never expected to go that fast after the COVID break.
"Because I was not going for any time or record, it was simply not in my mind. Of course people started to tell me I was on world record pace but I didn't believe them to start with!
"And picking up your pace at the end of a marathon is easier said than done but I was super proud of my performance."
That marks her out as the one to beat in Edmonton, but local favourite Paula Findlay should give her plenty to think about – especially on the bike.
She was recently crowned Canadian Time Trial Champion and she revealed: "I'm going to ride the same UCI legal bike I rode a month ago in that event and I feel really good on it.
"It was obviously very different to a triathlon but I think I gained a lot of confidence in training for that and I think I'm going to be able to use the bike to my advantage on this course."
Controlling the controllables
Also speaking to the media was American Jackie Hering, ranked at #12, and she referenced the strength in depth of the field – which sees 17 of the top 25 women lining up.
"I'm not going to lie, there's an extremely intimidating list of people at this race in both the women's and men's races.
"But it's important for me not to think about that and just focus on my own race and controlling how I can execute that, which I do feel confident about doing, rather than worrying about everyone else."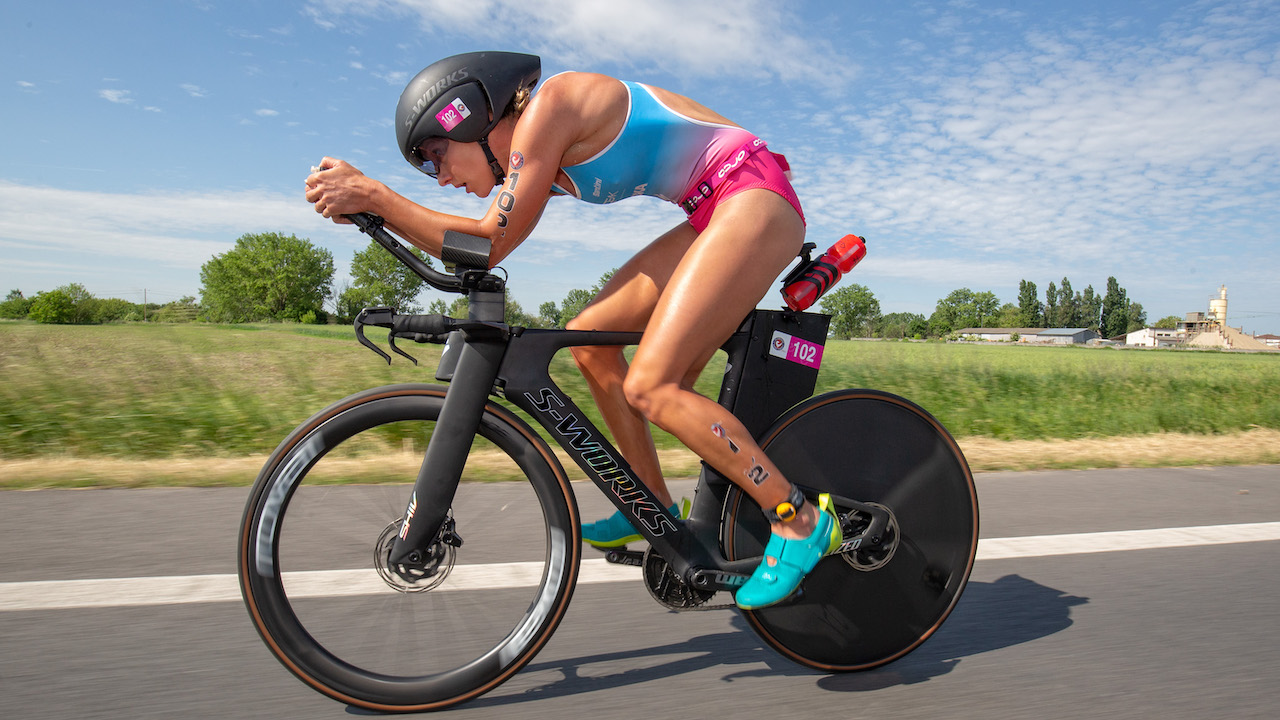 Completing the press conference line up was Britain's Emma Pallant-Browne, now ranked at #8 following a rich vein of form after bouncing back from a worrying collapse at CLASH Miami earlier in the year.
Talking about that, she said: "It was definitely scary but I've worked with Precision Hydration since then and made some big changes.
"It's putting things in place, nutrition and hydration-wise – and even tactically how I race.
"I went into the races after that feeling a bit worried but it's paid off.
"There are so many people with so much talent and it's going to make for an amazing race tomorrow."