This is a preview of the elite women's race at the inaugural PTO Canadian Open 2022 in Edmonton – click here for full report and results after Ashleigh Gentle claimed the win.
This coming weekend in Edmonton, Canada, will see the next step in the development of the Professional Triathletes Organisation (PTO) with the debut edition of the PTO Canadian Open.
The first of three races in its PTO Tour, there's a $1million prize purse on offer, live broadcast coverage and some impressive start lists to look forward to.
In this first feature, we'll focus on the Pro Women's race, which will take place on Saturday. For triathlon fans in Europe who despair over the typical Saturday night TV options, time differences work very much in your favour this weekend…
Start time and how to watch live
The Women's Pro race at the inaugural PTO Canadian Open takes place on Saturday 23 July 2022.
In Europe the race will be broadcast live on Eurosport, with global coverage also available via the new PTO+ app and a range of global broadcast partners and streaming services. Full details of those on the PTO website.
The Women's Pro race will start at 1045 local time on Saturday. That corresponds to 1745 in the UK, 1845 CET and 1245 Eastern. Broadcast is scheduled to begin 15 minutes prior to race start time.
The coverage will be anchored by Alex Payne (who we feel was a great asset at the Collins Cup in 2021, when he hosted the opening ceremony), joined by Belinda Granger, Barrie Shepley and Vicky Holland.
Who's racing?
The Women's Pro start list is an impressive one, though with several athletes having raced recently and/or returning from injury, there are several big names missing this week. We'll likely see most if not all of them come together at the US Open in Dallas and/or the IRONMAN World Championship before the end of the 2022.
Those notable absentees include, from the PTO's current World Rankings, Daniela Ryf (#1), Anne Haug (#2), Kat Matthews (#4), Lucy Charles-Barclay (#5) and Taylor Knibb (#6).
But no fewer than 17 of the top 25 do race and the highest ranked is Laura Philipp (GER), currently the PTO's #3. Laura has been in fine form this year, despite the disappointment of not being able to race at the IRONMAN World Championship in St. George. She will surely start as race favourite.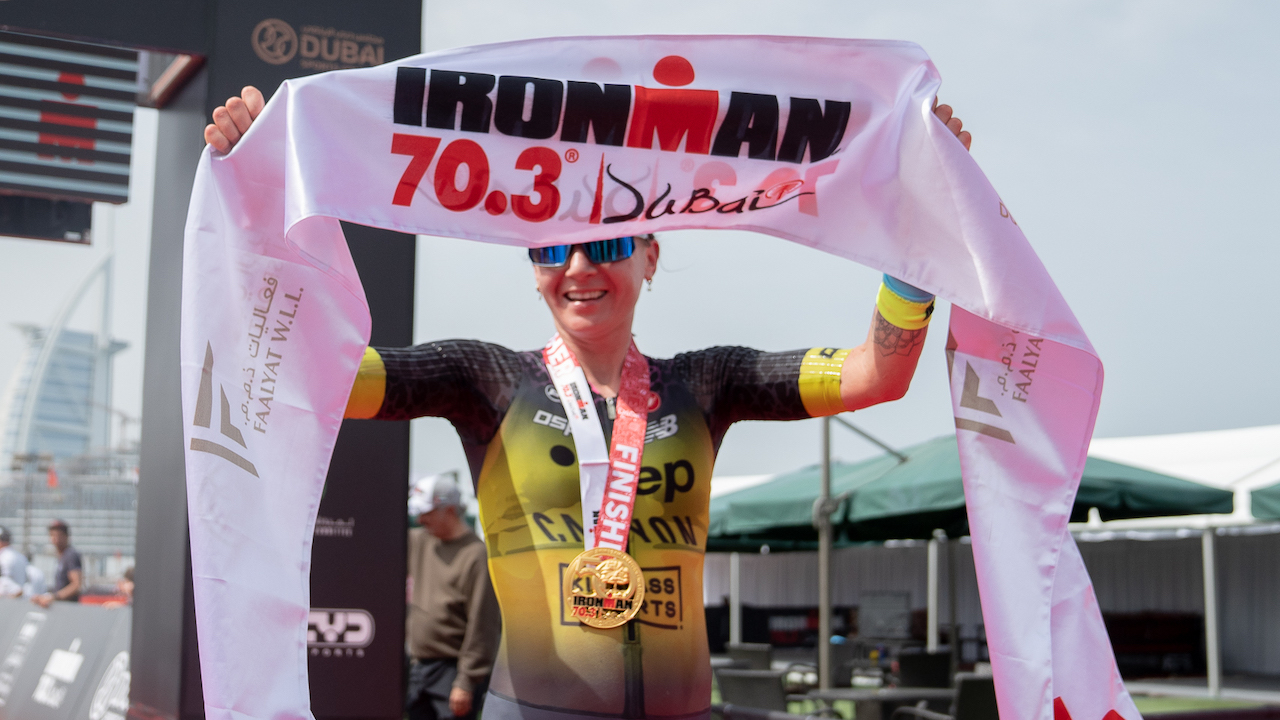 The last time Laura lost was at the PTO 2020 Championship, Challenge Daytona in December 2020. The winner that day was 'perfect' Paula Findlay, who really did produce one of the most impressive displays of her career. You can be sure that the Canadian will be fully focussed on this race, and given that her mother is the long-time Race Director for the organising hosts, Do North Events, it is doubtful anyone will know the course better than Findlay.
Having also recently won the Canadian Time Trial Championships in her hometown, Findlay surely has to be in the talk for podium potential again.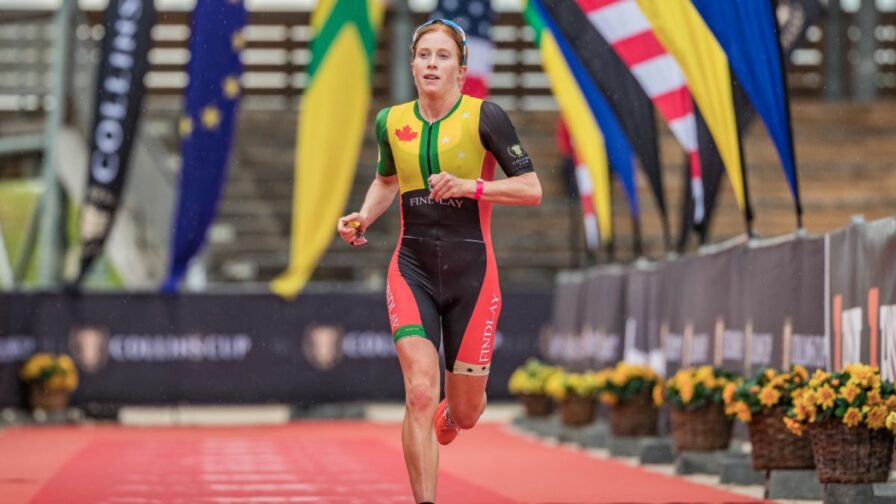 Whatever the event and distance (and even seemingly injury!), you can never rule Nicola Spirig out of contention. A late addition to the field, she was of course part of that memorable Sub8 event against Great Britain's Katrina Matthews. She's raced a few low key domestic events since and, in her last season as a Pro, would no doubt like to bow out with a big win or two if possible.
There will be significant British interest – Emma Pallant-Browne, Fenella Langridge, Holly Lawrence, Nikki Bartlett, Laura Siddall, India Lee – with Emma (Elsinore) and Fenella (Challenge Roth) having shown their best form of 2022 recently.
With some fast swimmers in the race like Sara Perez-Sala (ESP), Vittoria Lopes (BRA), Pamella Oliviera (BRA) and Lauren Brandon (USA), it wouldn't surprise at all to see many of the favourites for the overall win quite spread out in the early stages of the bike. Who makes – and who misses – those packs could be key, in this slightly shorter than '70.3' format.
TRI247 Picks
Who will win? I'm going to have to go with the top seed here, Laura Philipp, to get the job done, with the race-specific preparations, home support and course knowledge of Paula Findlay to be rewarded with second.
My final podium pick could be one of many, including several I've not even mentioned above (Ashleigh Gentle, Jackie Hering, Skye Moench….), but not wanting to sit on the fence, I'll go with Emma Pallant-Browne as she rarely misses out when there a podium celebration to attend.
Event Format
The event will be held over the PTO's '100km' distance.
That comprises of a 2km swim in Hawrelak Park lake (three laps), an 80km (four laps) bike course, with a total elevation of 752m, and finishing with a pretty flat and fast 18km (four laps) run.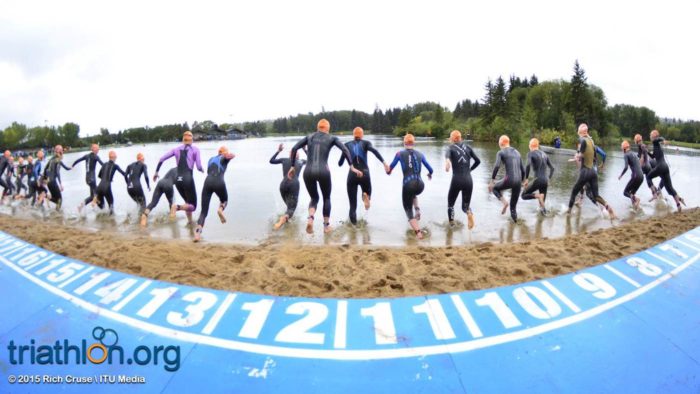 Prize Money: What's on the line?
Nobody will go home empty handed from Edmonton this weekend, with the $1million prize purse paying up to 40 athletes deep.
The race winner will collect $100,000, with a top-10 finish being rewarded with a minimum of $16,000, and 20th still earning $5,000. The full prize breakdown is as follows:
1. $100,000
2. $70,000
3. $50,000
4. $40,000
5. $35,000
6. $30,000
7. $25,000
8. $20,000
9. $18,000
10. $16,000
11. $14,000
12. $13,000
13. $12,000
14, $11,000
15, $10,000
16. $9,000
17. $8,000
18. $7,000
19. $6,000
20. $5,000
21-40. $2,000 each
As we consistently highlight, thanks to the formation of the Professional Triathletes Organisation, financial rewards from performance are not solely from on-the-day performances.
The PTO World Rankings will see a total of $2million awarded at the end of 2022, based up on the final standings in those points tables. The rewards there can be substantial, with a move up or down the rankings system potentially earning you more than any individual event.
It is worth noting that for this specific event – as with the US Open later in the season – ranking points earned in Edmonton will also benefit from a 5% additional bonus. Thus, a strong performance in Edmonton could potentially be a very lucrative one, in both race day and end of season bonus terms.
As the final weekend of qualification for the second edition of the Collins Cup too (which itself offers a $1.5million total purse), there is a lot on the line in Edmonton.