Nicola Spirig, one of triathlon's greatest names, is among a number of new additions to the women's field at this month's PTO Canadian Open.
The Swiss star, who is retiring at the end of the 2022 season, will follow up her incredible Sub7Sub8 battle with Kat Matthews by taking on the likes of Laura Philipp in Edmonton.
Philipp at #3 and Spirig at #14 are among the 18 athletes in the top 25 of the PTO's World Rankings who will be taking part.
"After my exciting Sub8 project in Dresden, I am now looking forward to tackle the second half of the year," Spirig said.
Final flourish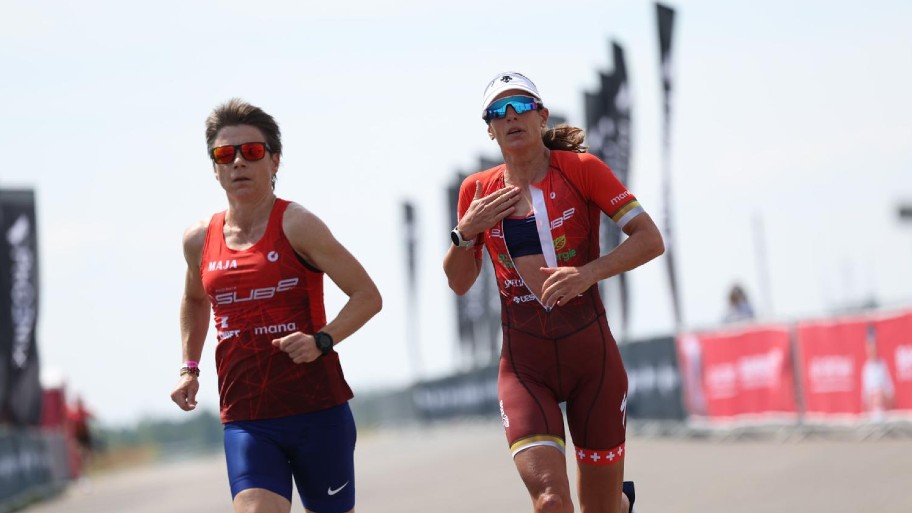 "In my final year as an active triathlete, I am very excited to be competing at the PTO Canadian Open in Edmonton for the first time."
Spirig's inclusion sees an already-stellar field at the North American race, which has been dubbed the first 'major' of the PTO era, further strengthened as she is joined by seven other new names.
Sophie Watts (USA), Vittoria Lopes (BRA), Radka Kahlefeldt (CZE), Rach McBride (CAN), Grace Thek (AUS), Penny Slater (AUS) and India Lee (GBR) have all had their places confirmed on the start line.
Unfortunately one big name who is missing is top-ranked American Taylor Knibb, who withdrew on Wednesday night due to what she termed "a little injury".
Star quality
And the men's field, which features a hugely-anticipated showdown between Norway's top stars, Kristian Blummenfelt and Gustav Iden, has been further boosted.
Joining the Norwegian duo – as well as home favourite Lionel Sanders and newly-crowned Challenge Roth champion Magnus Ditlev – are 11 additions.
They are Henri Schoeman (RSA), Matt McElroy (USA), Andre Lopes (USA/BRA), Kyle Buckingham (RSA), Max Neumann (AUS), Brent McMahon (CAN), Reinaldo Colucci (BRA), Steve McKenna (AUS), Pieter Heemeryck (BEL), Matt Sharpe (CAN) and Youri Keulen (NED).